Ippudo Is Launching a Plant-Based Tonkotsu Ramen in Japan
Serving for a limited time only, but with the hopes of an overseas rollout if well-received.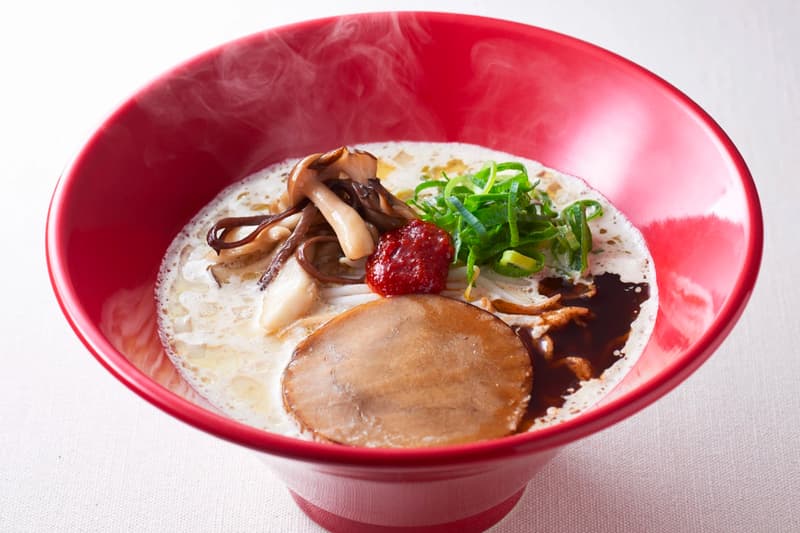 Iconically popular Japanese ramen chain, Ippudo, is the latest to offer a meat-free version of its acclaimed signature dish.
Ippudo stores worldwide are all known for the ramen chain's rich pork-broth noodles, going as far as claiming the title as the country's top tonkotsu pork-broth noodle specialists. The ramen chain has now expanded its menu, officially stepping away from its rich, creamy pork broths for the first time in brand history. The newest release is the Plant-Based Akamaru and unlike other ramen restaurants such as Afuri which serve vegan ramen in clear miso or soy broths, Ippudo plans to completely replicate the tonkotsu flavor and look.
Ippudo aims to provide vegan diners with the same tasteful experience, providing a true alternative to the original tonkotsu broth. Ippudo has spent many years perfecting the recipe and will ultimately be using new Miracore technology where the soymilk offers a similarly rich and creamy texture soup base, reminiscent of the meat tonkotsu broth. With the help of porcini mushrooms and a kelp soup stock, the meatless broth will taste just as flavor-packed as the original broth.
Plant-based noodles created without eggs and containing whole grain flour will still maintain Ippudo's Hakata straight and thin noodle style. A special char siu topping made with wheat protein, sautéed mushrooms, and green bean paste holds a similar shape to the meat char siu, while also keeping a surprising amount of meat-like flavor.
Ippudo's new Plant-Based Akamaru will be available in only 44 Ippudo stores across Japan, starting from February 1 for a limited time only. Each bowl costs approximately $10.60 USD. If the plant-based ramen is well-received in its first round of rollouts, it is expected to expand to overseas branches.
In case you missed it, UNIQLO and NISSIN collaborate to create HEATTECH donbei instant.