HERSHEY Whatchamacallit Furthers Its Crazy Name With the "Whozeewhatzit" Candy Bar
Say that three times fast…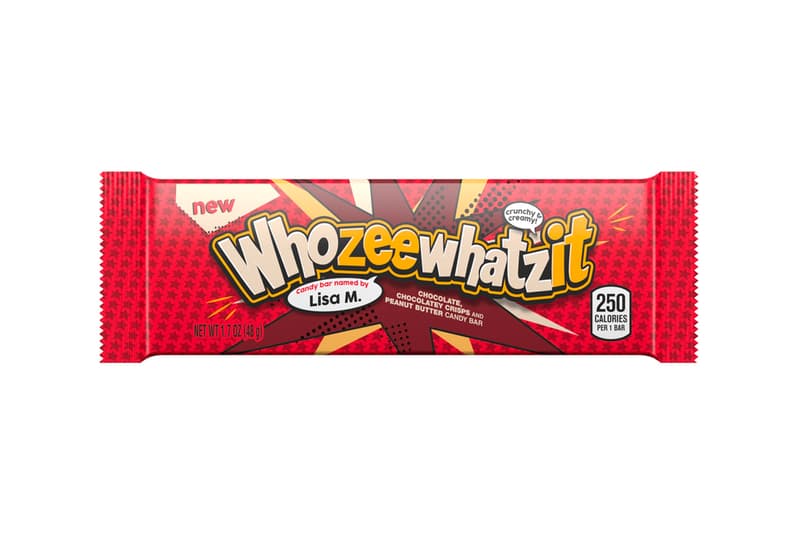 HERSHEY's Whatchamacallit brand (that's the name of the candy bar), a peanut-flavored crisp coated in thin chocolate, has just released a brand new bar called the Whozeewhatzit.
Continuing with the crazy naming, this is Whatchamacallit's first new bar in over a decade and was given its name via a naming contest in which the winner was awarded $5,000 USD and a year's worth of the new candy bar. The bar is described as having all the goodness of the Whatchamacallit but with the addition of a peanut butter crème layer and rice crisps — the Whozeewhatzit is essentially an evolved form of the Whatchamacallit.
"The new Whozeewhatzit bar has all the wacky, crazy, chew-tastic perks that Whatchamacallit fans love, plus a few more," said Jenna Hamm, Whatchamacallit Brand Manager. "There were lots of great submissions but none that captured the bar's irresistible characteristics while still paying homage to the beloved Whatchamacallit brand quite like the name Whozeewhatzit."
Priced at $1.11 USD for the regular size and $1.66 for the king-size, these tongue-twisters of a candy bar will be available in February.
For more snack news, SNICKERS' latest dessert innovation is a peanut brownie ice cream bar.