The Notorious B.I.G.'s Plastic Crown Sells for $600K USD at Sotheby's "Hip-Hop" Auction
Drake's unreleased OVO x Air Jordan IV sold for $32,000 USD as well.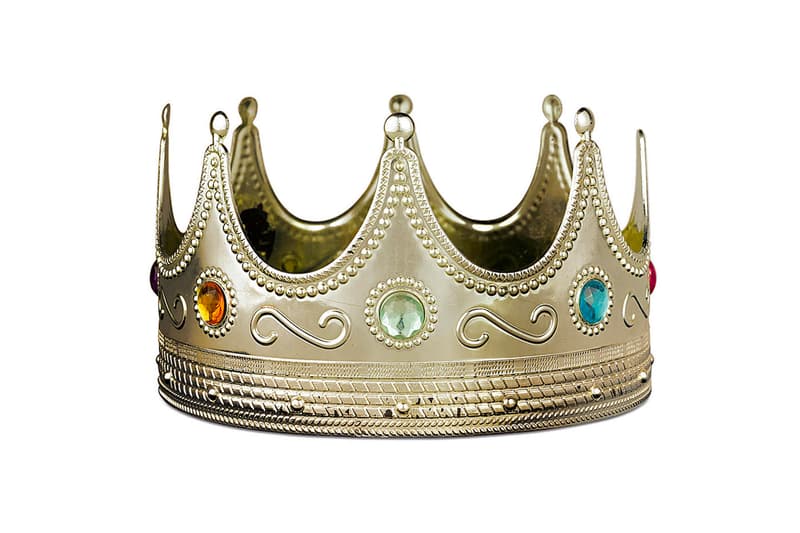 Sotheby's has started an auction for some of the most historic grails in hip-hop culture. With over 120 items listed, the auction has already seen a handful of rare items command high bids, like Notorious B.I.G.'s famous "King of New York" golden crown and Drake's unreleased Air Jordan IVs.
The Air Jordan IV "Splatter" was supposed to release back in 1989, but it never landed on shelves, though samples of the shoe mysteriously floated around. Drake saw an opportunity to dig up the silhouette through his OVO label back in 2017 and aimed for an official release, bringing back excitement to the once-forgotten shoe. But the plan fell through and the shoe went back into Nike's vaults. An unreleased pair, however, made it onto the recent auction with an estimated sale of $10,000 USD. After some intense bidding, the shoe ended up fetching in a whopping $32,760 USD, more than double the expected amount.
Another significant item that just sold in the auction is Biggie's gem-adorned crown, once-worn by the rapper during his iconic "King of New York" photoshoot. The signed headpiece, made from plastic, sold for nearly three times its estimated value, raking in approximately $600,000 USD. A week before the auction, Sotheby's senior specialist Cassandra Hatton stated, "I think that crown is one of the most recognizable symbols of hip hop, 20th-century culture. Everybody around the world recognizes this crown." The crown was signed by both the rapper and the shoot's photographer Barron Claiborne in 1997, worn just three days before Biggie was killed in L.A. on March 9, 1997.
In case you missed it, Notorious B.I.G.'s son has reworked "Big Poppa" into a lively house remix.
Biggie's crown went for $475,000 ??? https://t.co/1ShBsu5wNh pic.twitter.com/iDLo1JmYoG

— jacqueline mari (@j_mintys) September 15, 2020
Correction: $594,750 pic.twitter.com/Zd1WTyDzMN

— jacqueline mari (@j_mintys) September 15, 2020