André 3000 Narrates Story of How He Could Have Died as a Child
And how a man with one of the first "suitcase"-sized cellphones saved his life.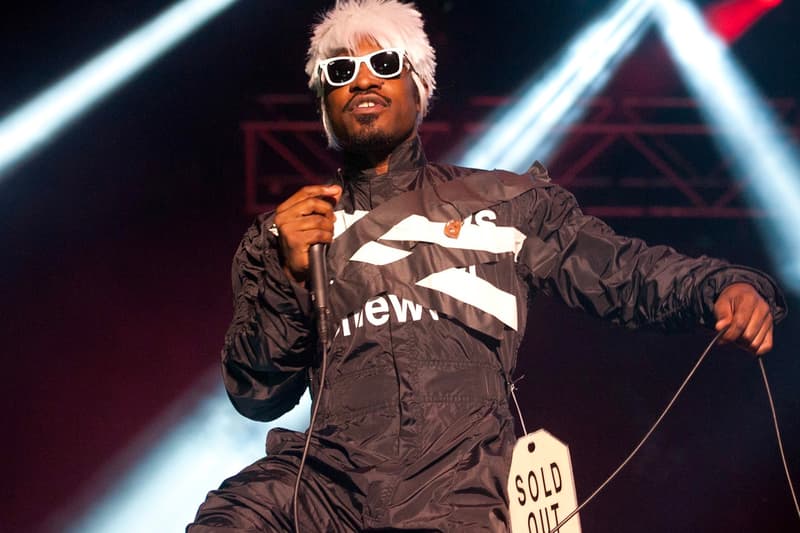 André 3000 recounted a story from his childhood that may have ended up being the cause of his death, leaving us in an Outkast-less world.
Speaking to Mike Ayers for his upcoming book One Last Song, 3 Stacks revealed that he and his friend got into a car accident. "We were riding with my friend's mom, but we were so young, we didn't know what happened until we woke up in the hospital. I didn't know. I was a kid," he narrated. "Fortunately, we were on this street in Atlanta and it was a non-busy street. And fortunately this guy who had money passed by — and he had one of the first working cell phones. It was like a suitcase. And he was able to call an ambulance. If we didn't have that cell phone, we would have been out there for a minute — and might have died. Who knows. I don't know if that's a near-death experience. But I was definitely lucky."
The legend further spoke on the deaths of his parents and stepfather — a topic he tackled in his 2018 singles "Me&My (To Bury Your Parents)" and "Look Ma No Hands." "I'm a pessimist; I always think of the worst," he continued. "I'm always thinking of death in some way. In recent years, my parents and my stepdad passed away, so it's been a little bit of funeral fatigue. This is reality now. The older we get, the more funerals we're going to. I'm forty-five right now as I'm giving this answer, and I have had to start thinking of things I never had to think about before. I never planned on being an adult. Sometimes, I'm looking around and I'm like, 'Damn, I have to be an adult. F*ck!'"
In line with the premise of Ayers' One Last Song, André also explained why he wants Prince's "Sometimes It Snows In April" to be the last song he listens to before he dies, "When I was younger, I heard 'Sometimes It Snows in April' by Prince. That was always a song that summed up what it is. Usually, when someone dies, unless they die of old age or sickness — it happens in a strange way. Both of my parents are gone and they both died early. Just out of the blue, when I least expected it." He added, "Even the lyrics 'Sometimes it snows in April' is kind of like … it's not the time it's supposed to snow. So it means something really serious happened when it wasn't expected. The mood of the song always clicked in that sort of way. I never knew what Prince was talking about, but it sounded like he was talking about a life."
Ayers' One Last Song drops October 13 via Abrams Images.
In related news, DJ Critical Hype blended André 3000's Best Verses With Tyler, The Creator's Production in his latest mixtape.