Qantas' "Flight To Nowhere" Is a Seven-Hour Scenic Flyover Australia
Selling out in just 10 minutes.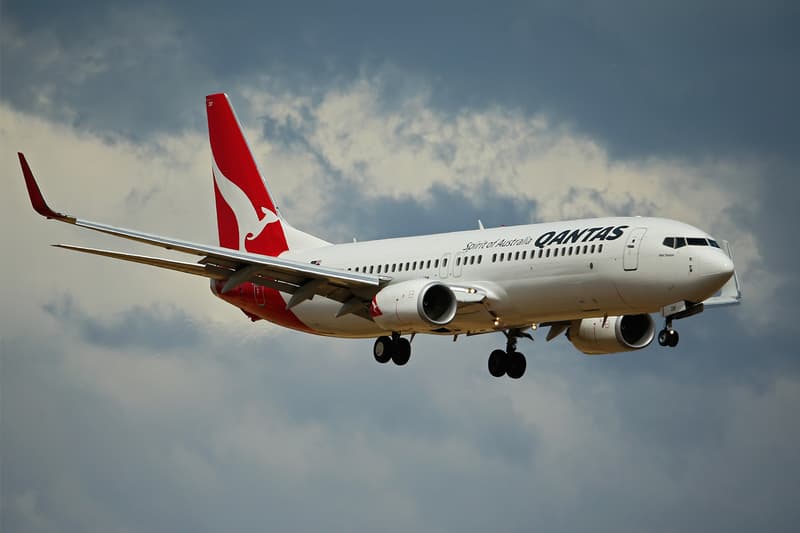 For those looking to experience the feeling of travel again, Australia's Qantas Airways Limited recently launched its "Flight to Nowhere" package. Unexpectedly selling out in just 10 minutes, the offer is aimed at those willing to board and plane with no real planned destination.
The "Flight to Nowhere" package is a seven-hour scenic flyover Australia in response to the travel restrictions brought on by the Coronavirus pandemic. Offering a unique scenic experience, the joy flight makes a loop around the nation allowing passengers an aerial look at Queensland, Gold Coast, New South Wales, the outback, Sydney Harbour and the Great Barrier Reef. Utilizing the Boeing 787 Dreamliner, an aircraft known for its big windows, the flyers will also receive onboard entertainment and be treated to a surprise celebrity host. Priced between $566 and $2,734 AUD (approximately $413 and $1,999 USD), the flight is scheduled to depart from Sydney Domestic Airport October 10.
"It's probably the fastest selling flight in Qantas history," the Qantas CEO, Alan Joyce, said in a statement. "People clearly miss travel and the experience of flying. If the demand is there, we'll definitely look at doing more of these scenic flights while we all wait for borders to open."
It's a flight over the "Land Down Under." @Qantas is offering a seven-hour, scenic "Joy Flight" over #Australia, for passengers itching to get back on a plane. @RichardQuest takes a closer look at the journey and the rising trend of "flights to nowhere." #AVGeek ✈️ pic.twitter.com/THgJ4zdRVN

— Quest Means Business (@questCNN) September 17, 2020
In case you missed it, MUJI recently released a set of Reusable Face Masks.