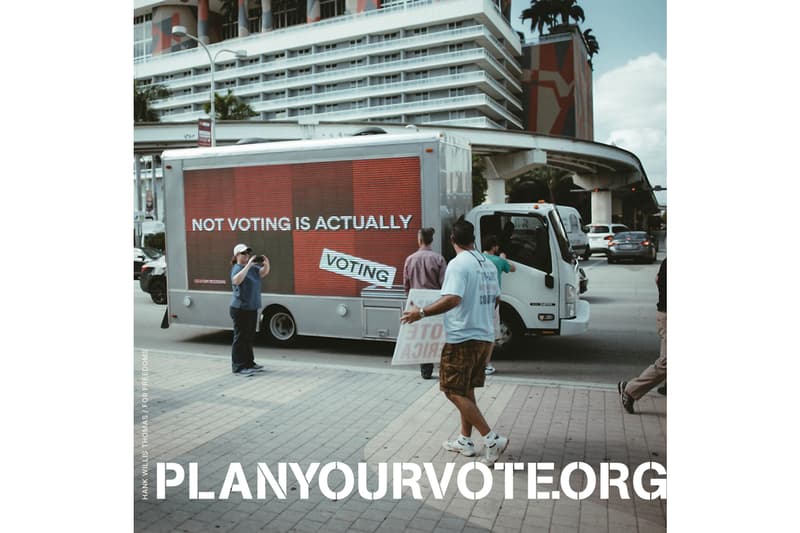 1 of 8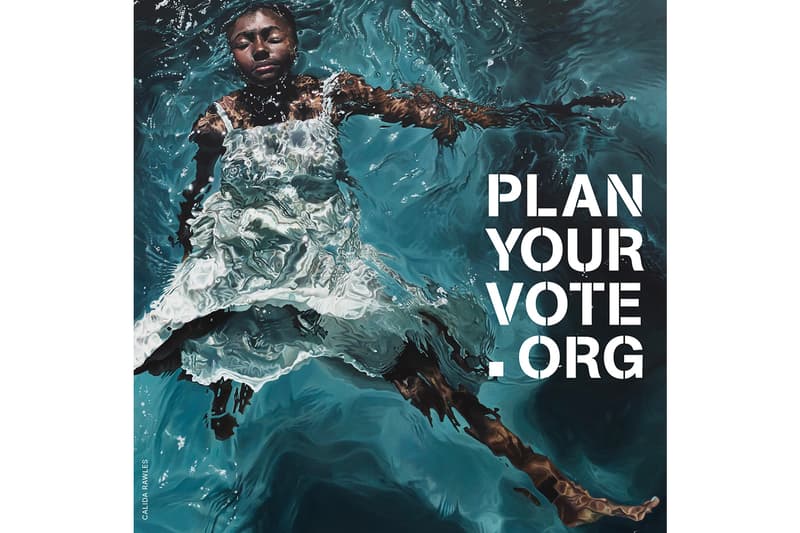 2 of 8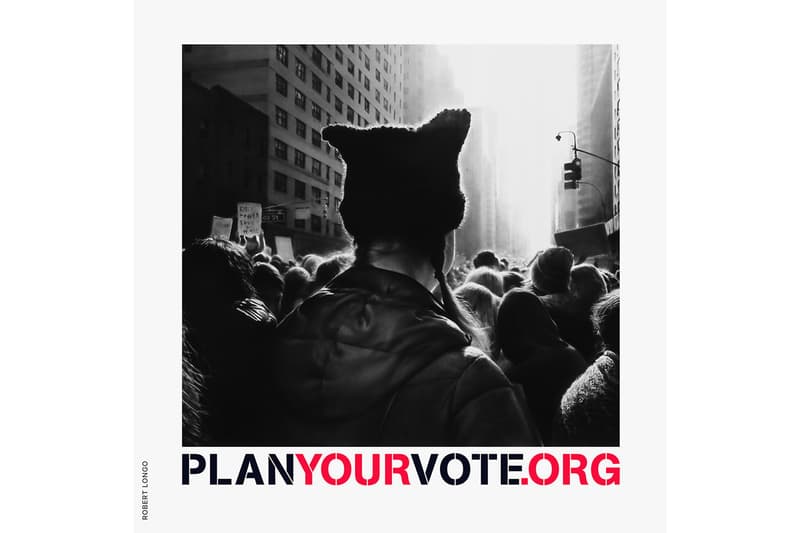 3 of 8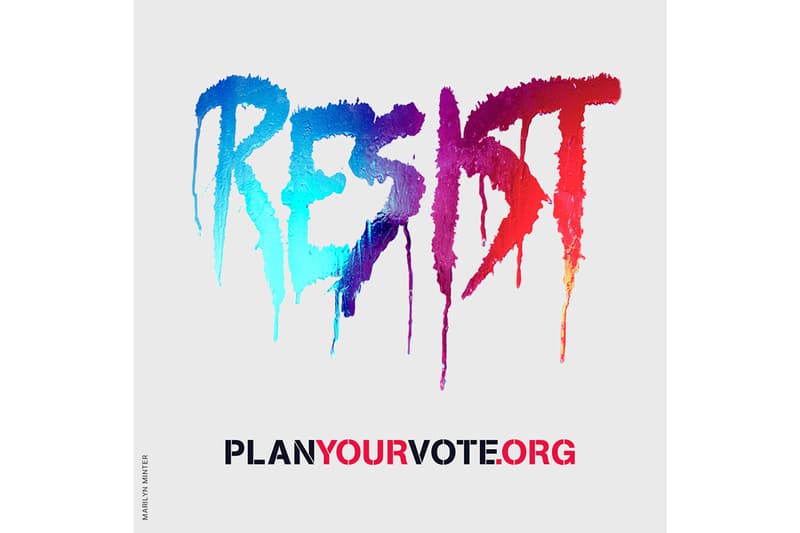 4 of 8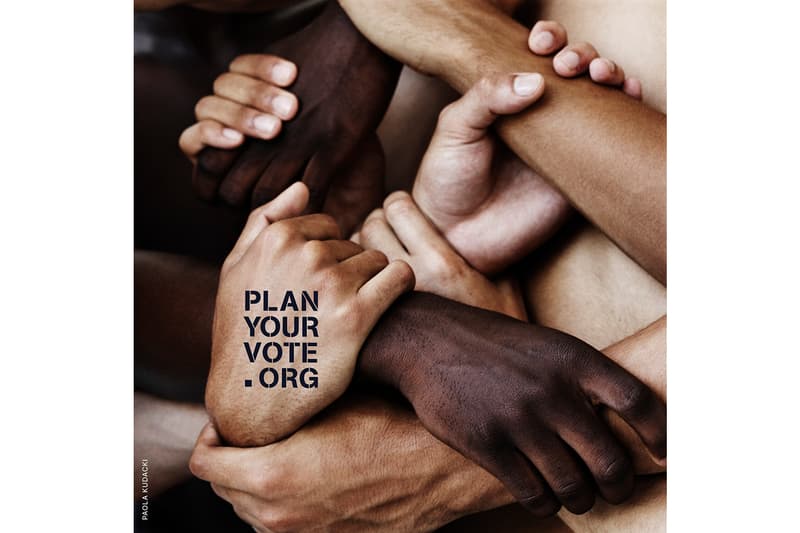 5 of 8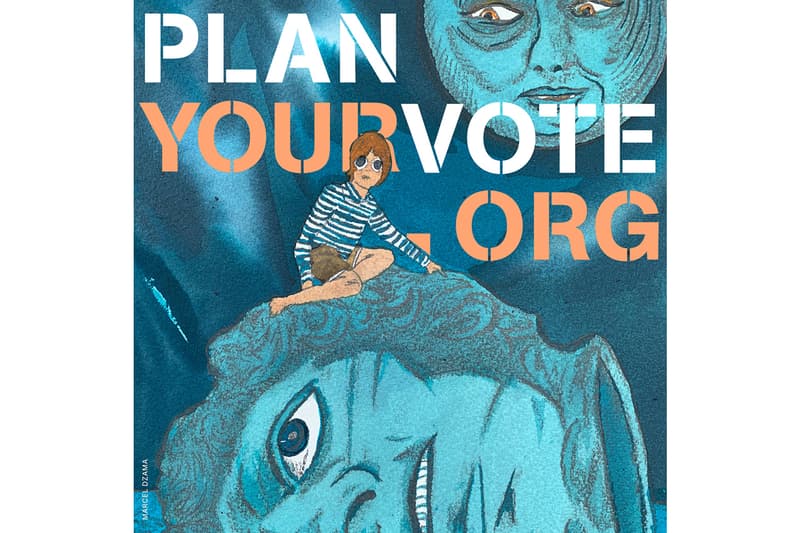 6 of 8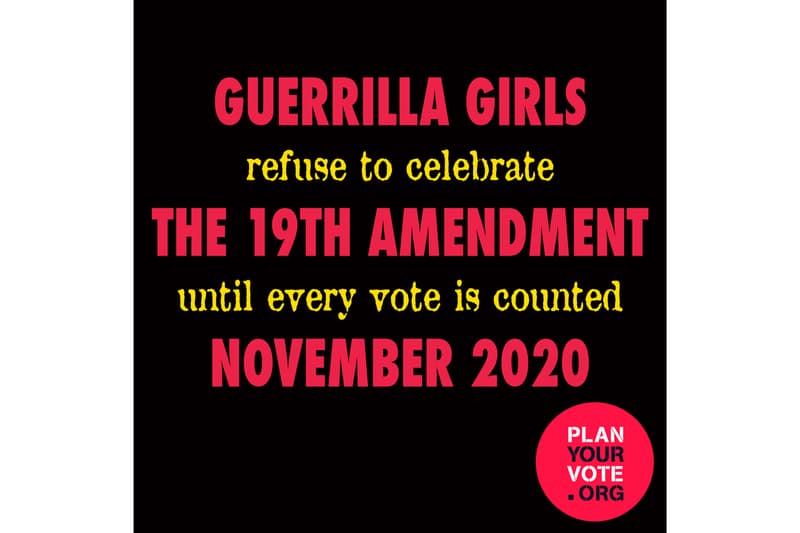 7 of 8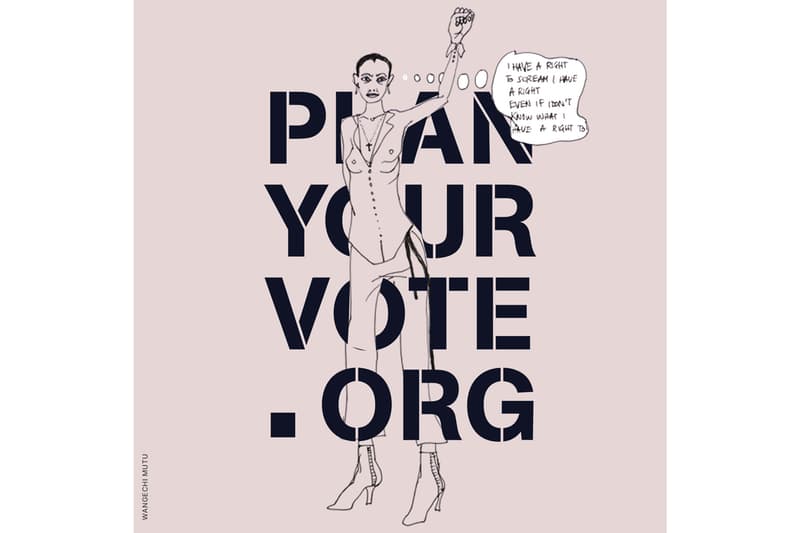 8 of 8
Over 60 Artists Urge You To "Plan Your Vote" for 2020 Election
Backed by leading art institutions like the Guggenheim, LACMA and more.
---
The art world has been outspoken about the importance of the upcoming 2020 U.S. presidential election. Artists Band Together is dropping an exclusive series of fine art bandanas to support nonpartisan voter registration and turnout programs in the U.S. Elsewhere, over a dozen contemporary artists have joined together for an art campaign that encourages the public to vote against Donald Trump in the election, while others have united for an online-only sale of artworks called "Artists for Biden." This time, nonpartisan Plan Your Vote initiative is encouraging voter participation by developing a free library of voting advocacy images created by over 60 leading artists, such as Hank Willis Thomas, Robert Longo, Marilyn Minter and Wangechi Mutu.
Ranging from photographs from the Women's March protests to drawings of unity and solidarity, every image spreads a message that can prove vital to educating and mobilizing voters. The website provides the public with accurate and up-to-date, state-specific information about voting registration, mail-in and absentee voting, voter ID requirements, polling locations, and other pertinent voting information and upcoming deadlines. Comprised of prestigious art museums, institutions and nonprofits across the nation, like the Solomon R. Guggenheim Museum, Underground Museum, LACMA and more, alliance members will post Plan Your Vote campaign images on their social media channels to empower American citizens to take action and ownership of their voting rights.
"Voters this year face numerous barriers to participation, and widespread misinformation," said Plan Your Vote Executive Director Christine Messineo. "Communicating critical information about how to register to vote has become increasingly difficult, buried in advertising and electioneering and everything else online. Vote.org cuts through the noise to simplify political engagement, providing a single, accurate source of information for voters. Plan Your Vote seeks to amplify that position by harnessing the creative community to employ a unique visual language that further sets Vote.org apart from partisan campaigns and the cacophony of social media, and engage as large an audience of potential voters as possible."
Head to Plan Your Vote's website to check out the free library of artwork.
In other news, Oxford University's Pitt Rivers Museum is removing its display of shrunken human heads from public view as a way to address the museum's problematic colonial past.