Nvidia Announces Its First Series of "Ampere" Graphics Cards
Significantly improving performance speeds and real-time ray tracing.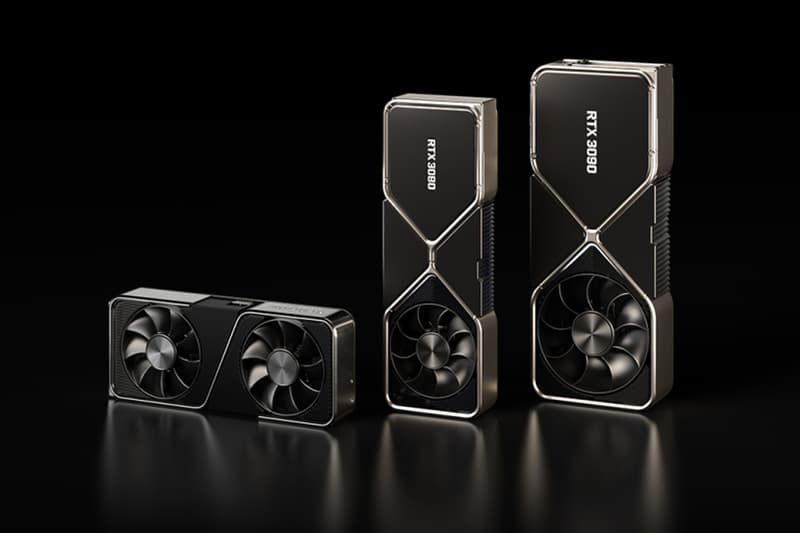 Gaming tech giant NVIDIA has finally unveiled its latest series of graphics cards, which mark the first commercial releases using "Ampere" architecture: the RTX 3070, RTX 3080, and RTX 3090.
All three of the new GPUs are said to bring massive jumps in performance compared to the previous generation of cards offered by the company, with NVIDIA saying that the RTX 3070 is faster than the RTX 2080 Ti while the RTX 3080 is twice as fast as the RTX 2080. Both offer significant improvements for real-time ray tracing and will come with HDMI 2.1 support as well as either 8GB GDDR6X RAM for the entry-level model or 10GB for the mid-tiered one. As for the RTX 3090, the highest-performing model can support 8K gaming at 60 frames-per-second, reaching 36 shader teraflops and going 50 percent faster than the Titan RTX, with 24GB of RAM.
If you're looking to upgrade your gaming PC, the new NVIDIA cards will be arriving over the next two months. The RTX 3080 and RTX 3090 will be available on September 17 and 24 respectively, going for $700 USD and $1,500 USD. The RTX 3070 will then follow in October, going for $500 USD.
Elsewhere in tech, Alienware has upgraded its laptops with 360Hz displays.