NAMESAKE Reminds Us That "FAMILY MATTERS" In FW20 Launch Collection
How three basketball-loving brothers went from farming to fashion.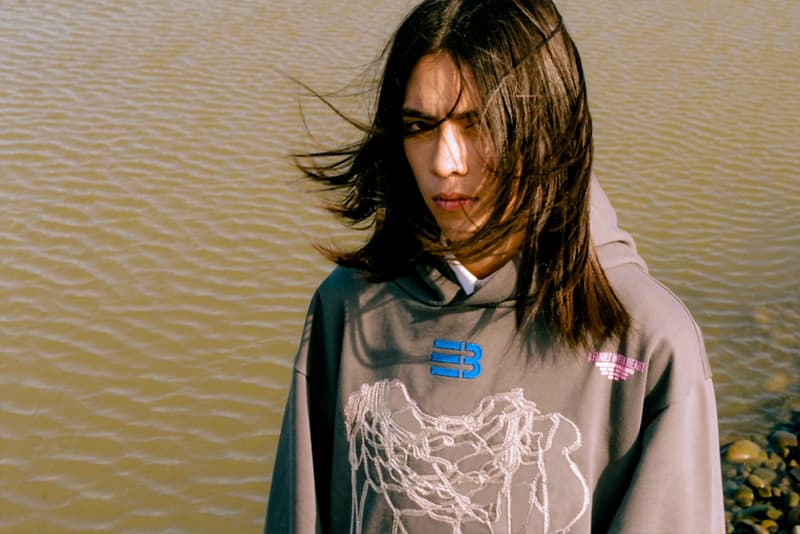 1 of 27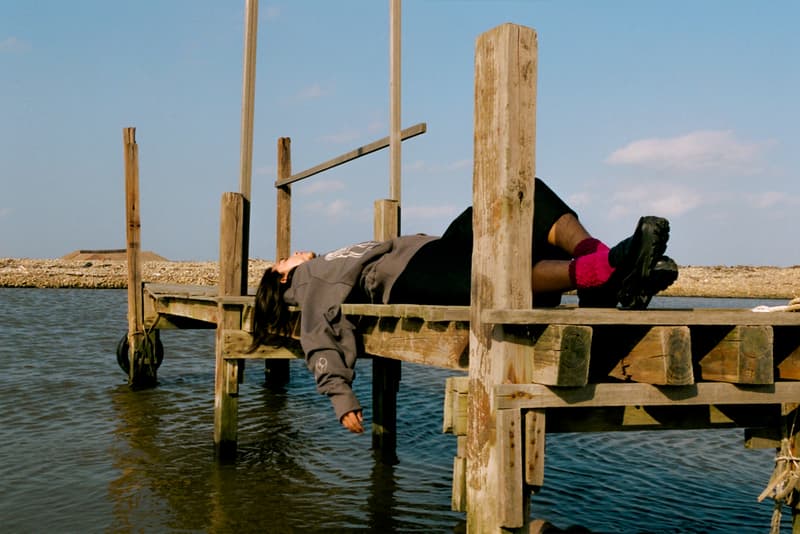 2 of 27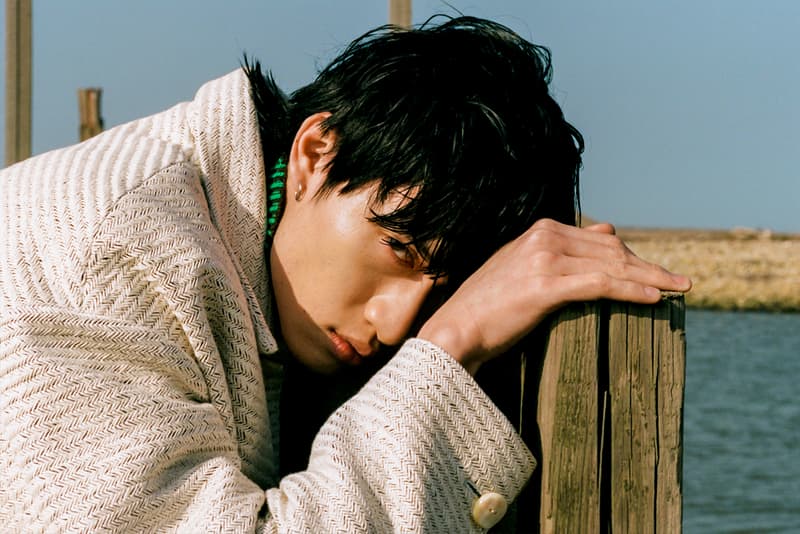 3 of 27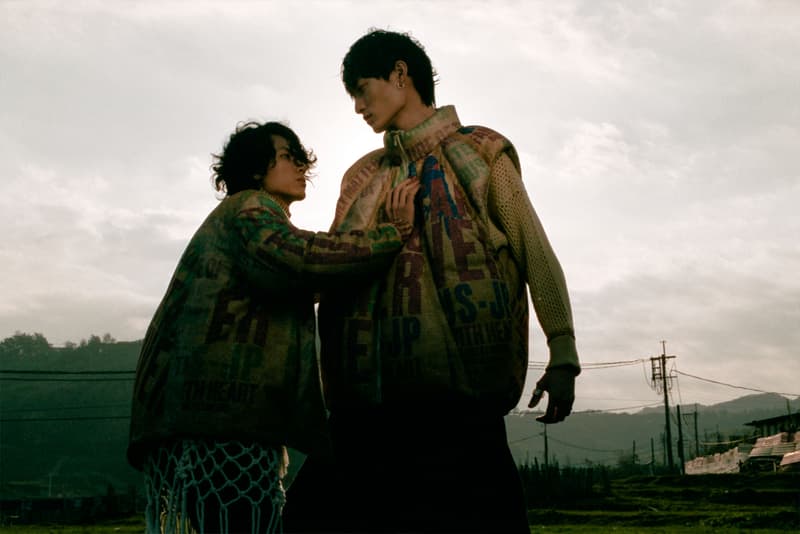 4 of 27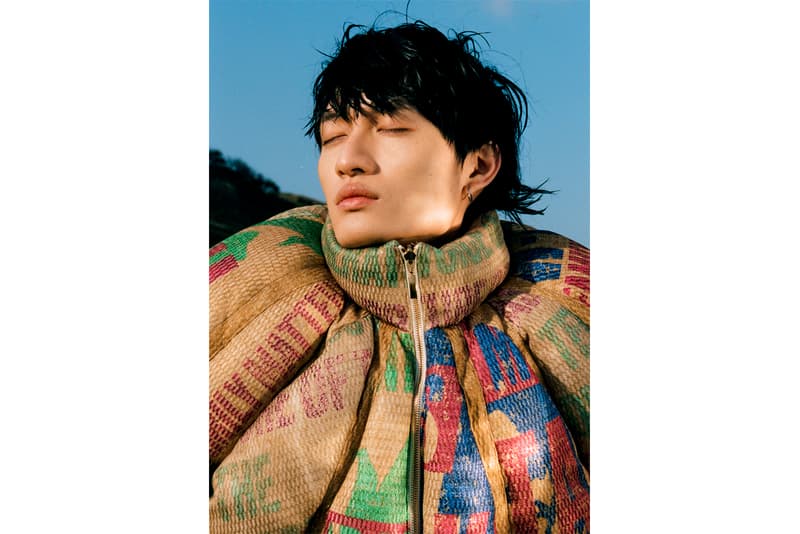 5 of 27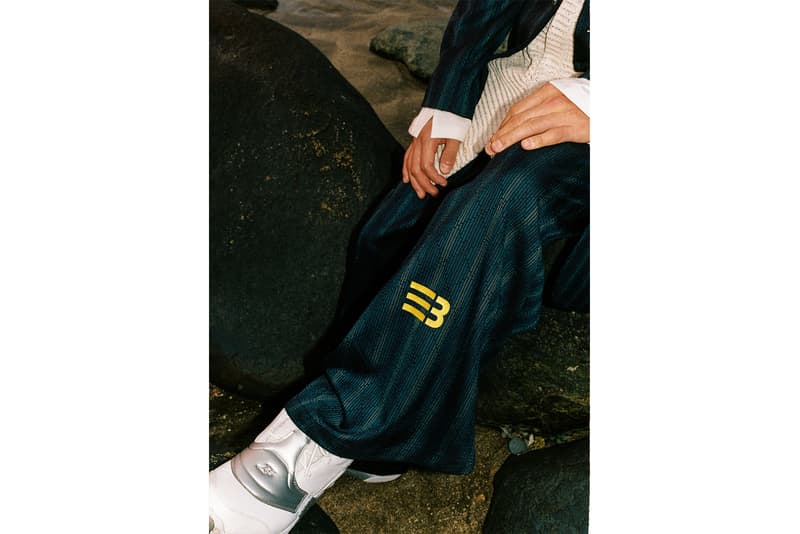 6 of 27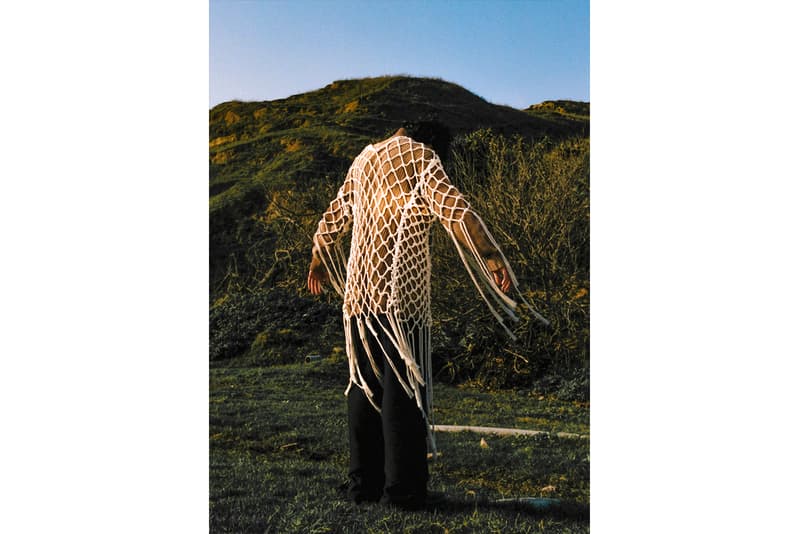 7 of 27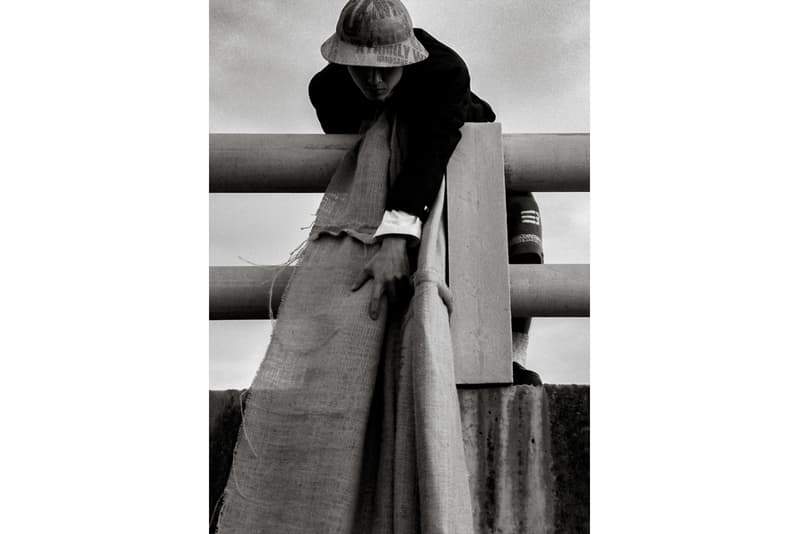 8 of 27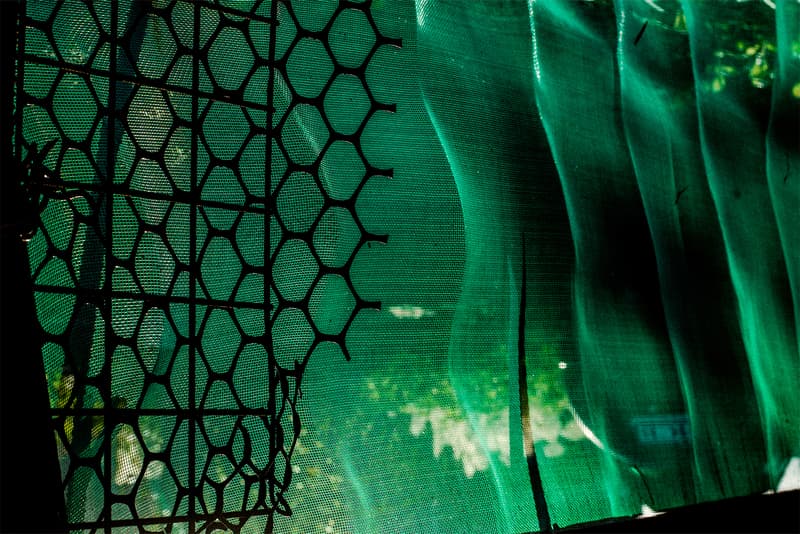 9 of 27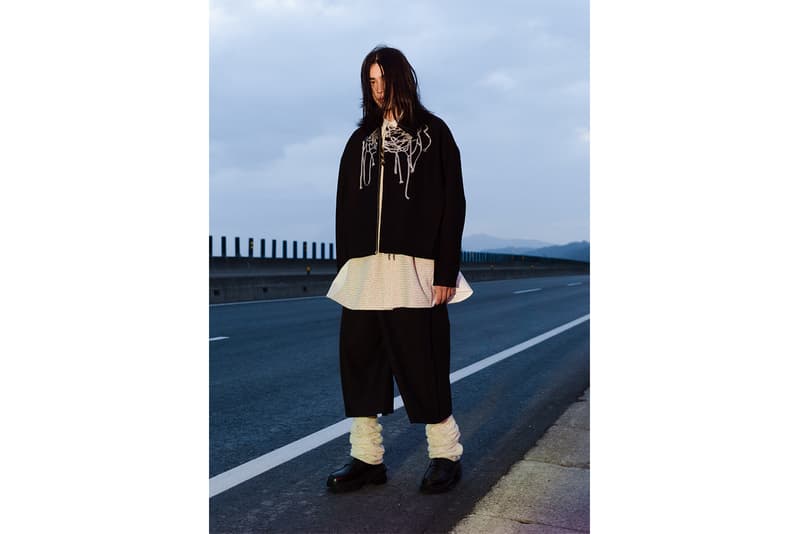 10 of 27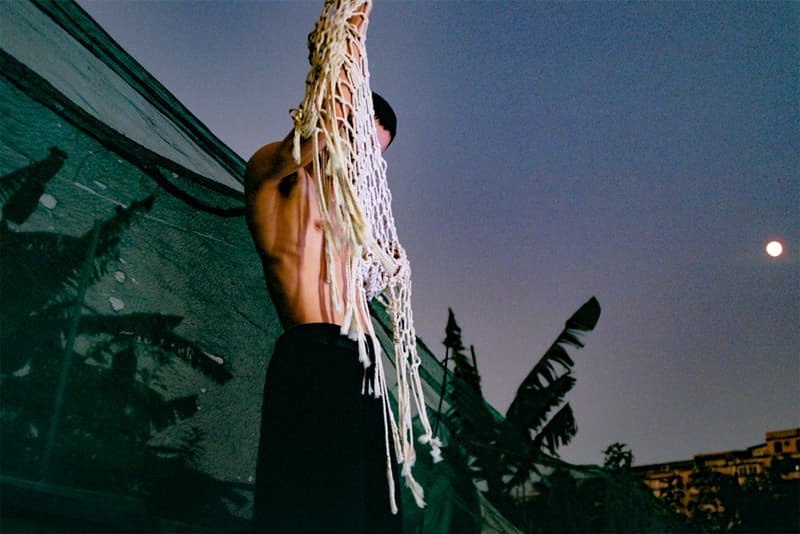 11 of 27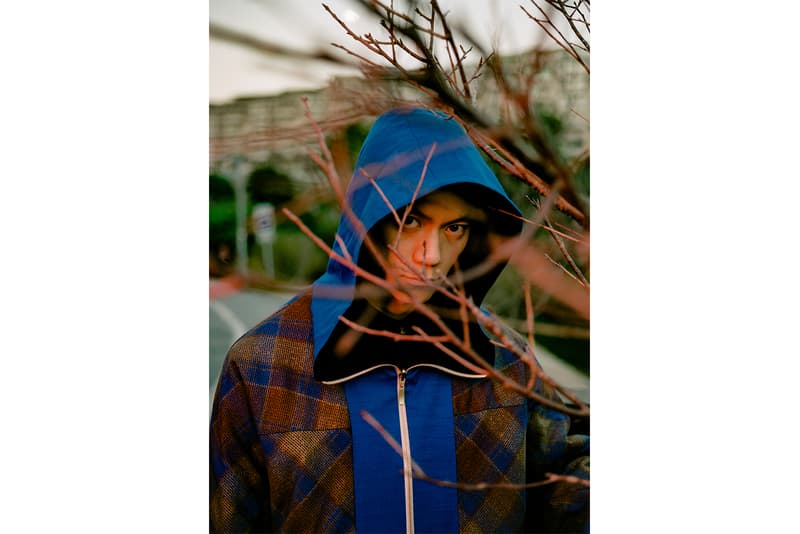 12 of 27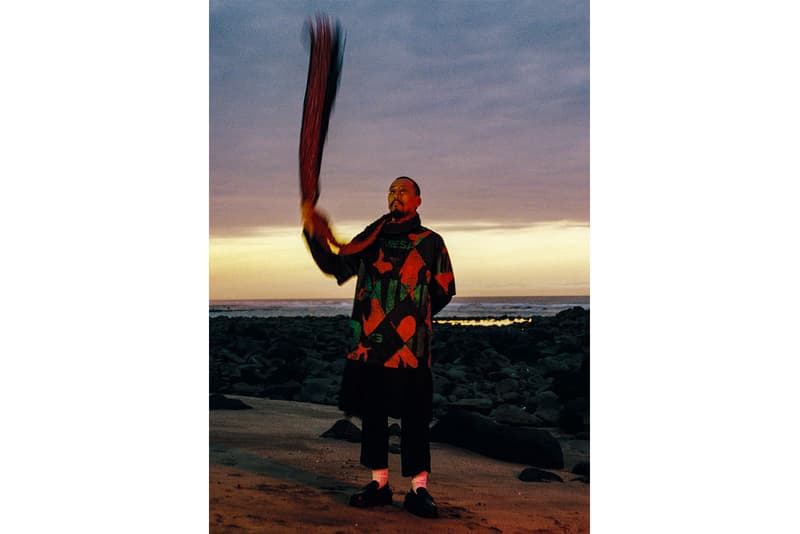 13 of 27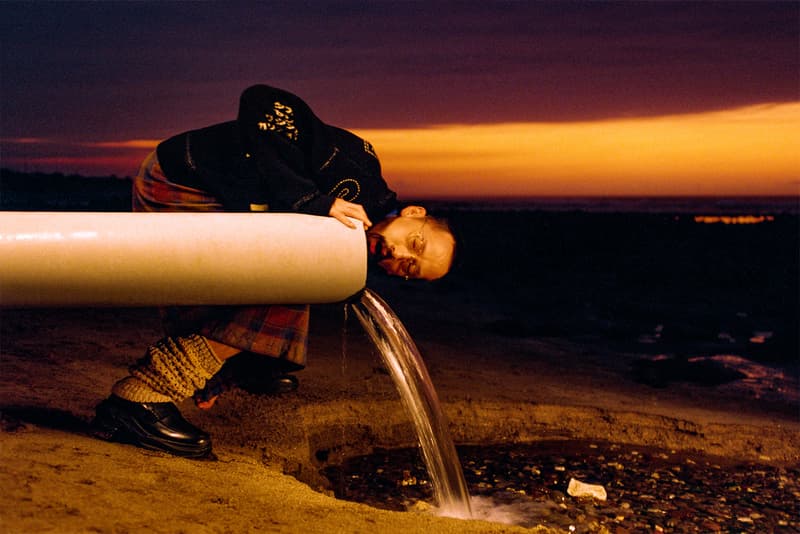 14 of 27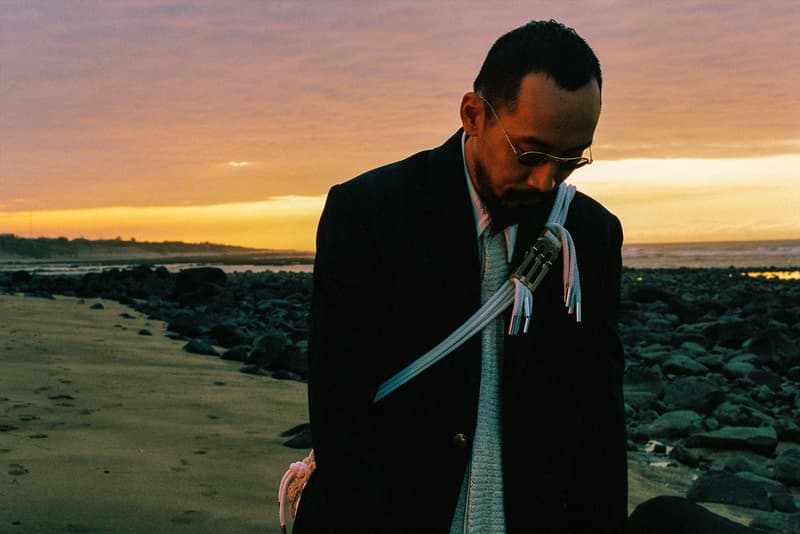 15 of 27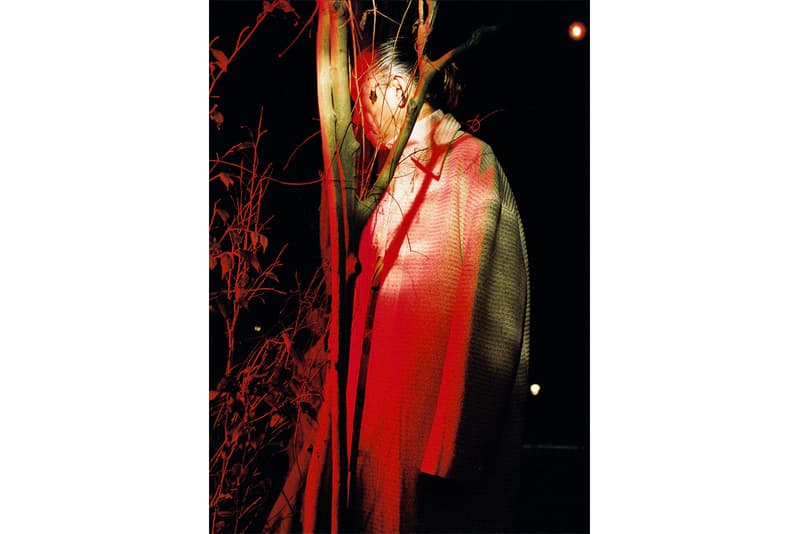 16 of 27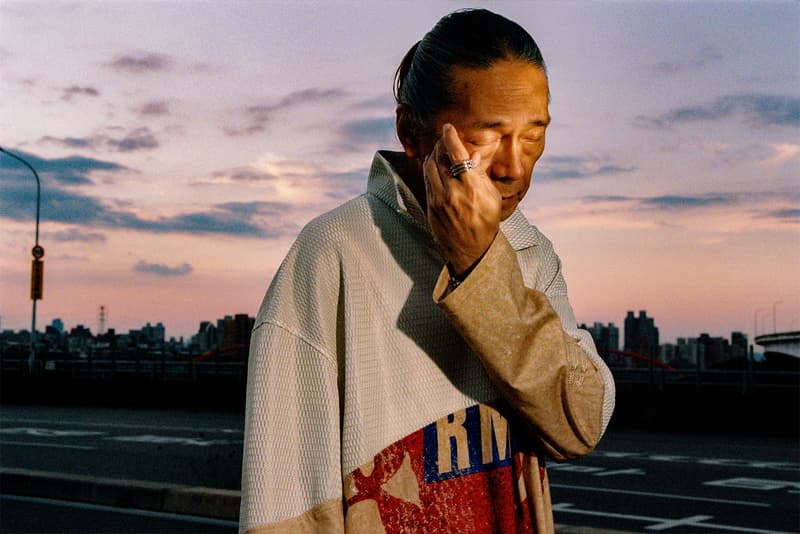 17 of 27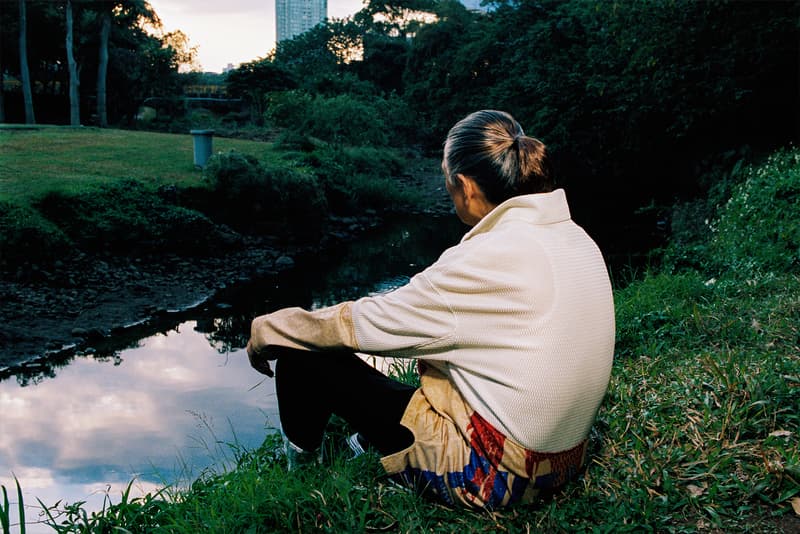 18 of 27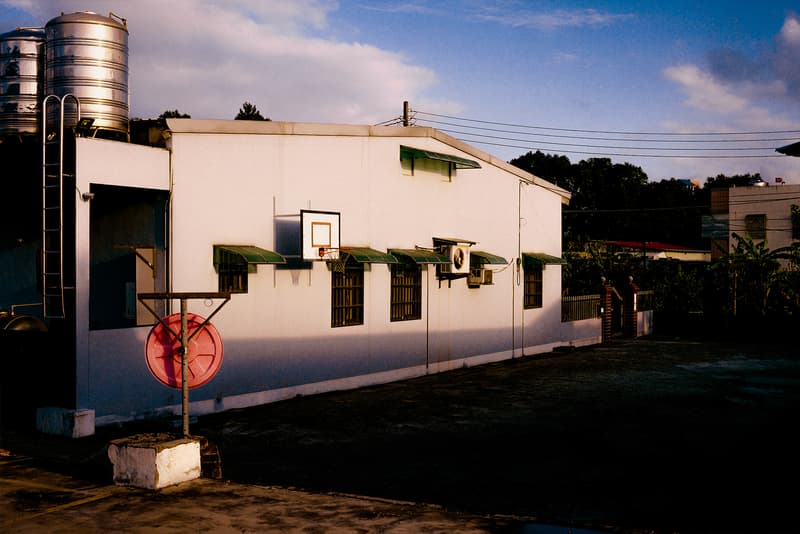 19 of 27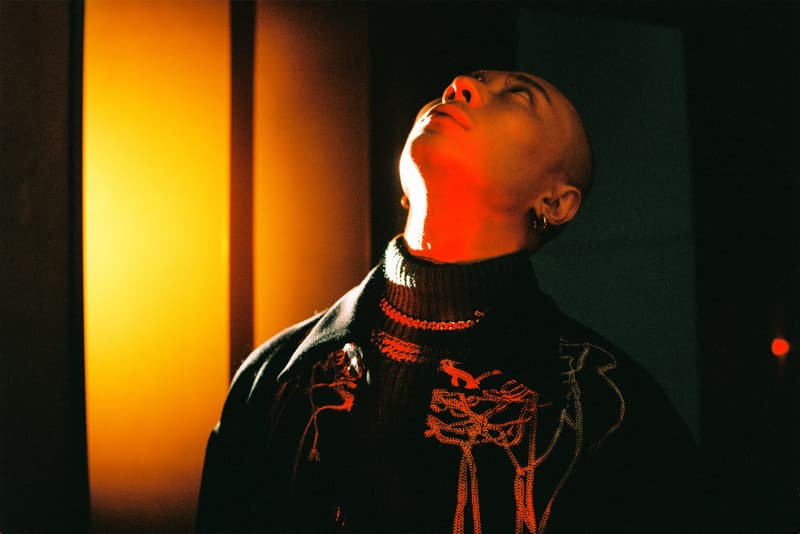 20 of 27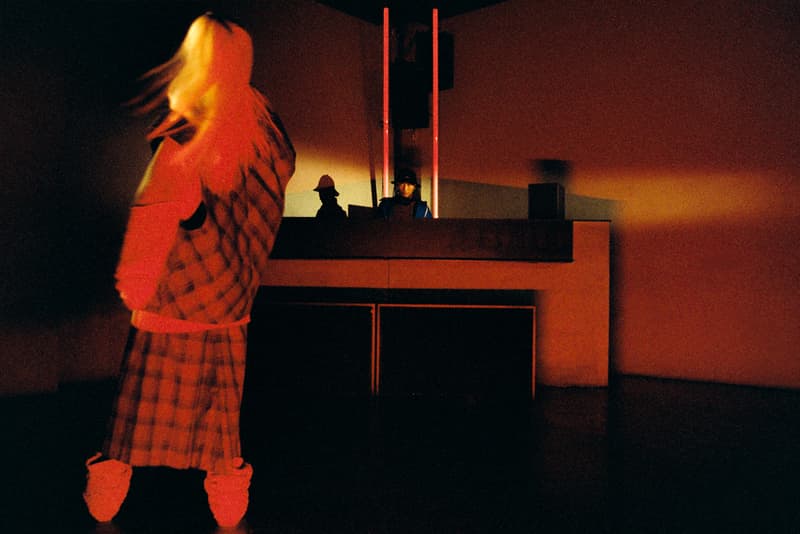 21 of 27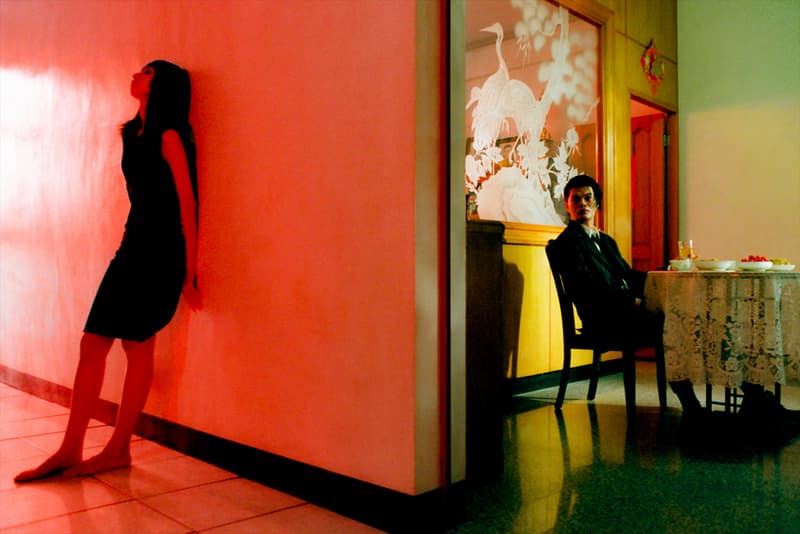 22 of 27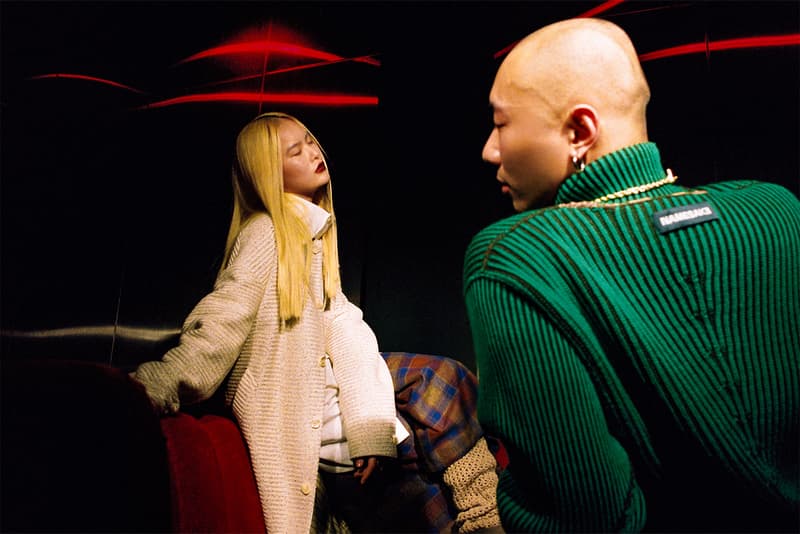 23 of 27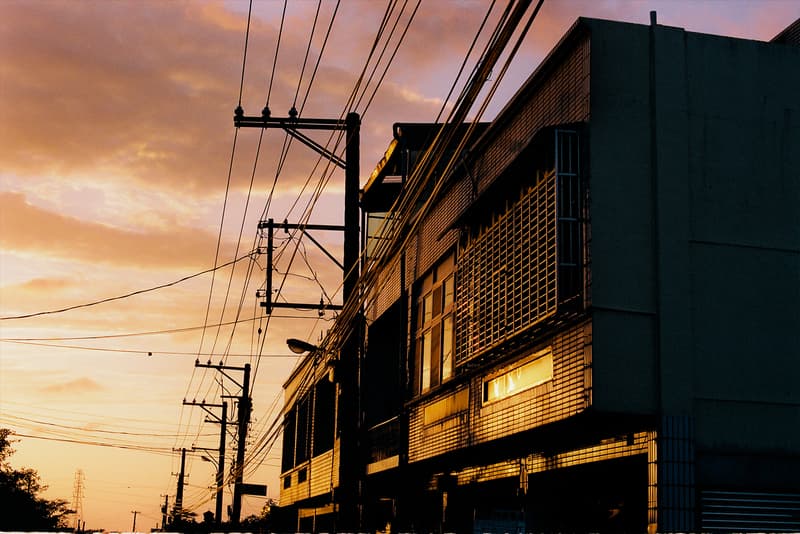 24 of 27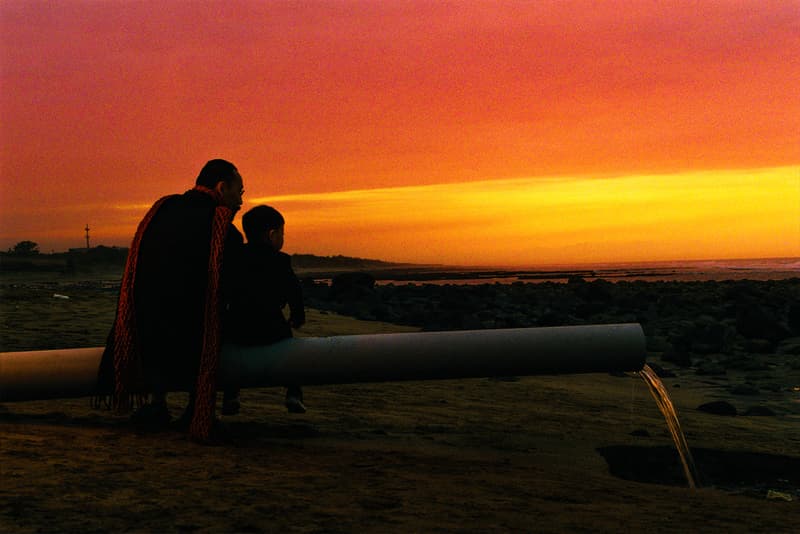 25 of 27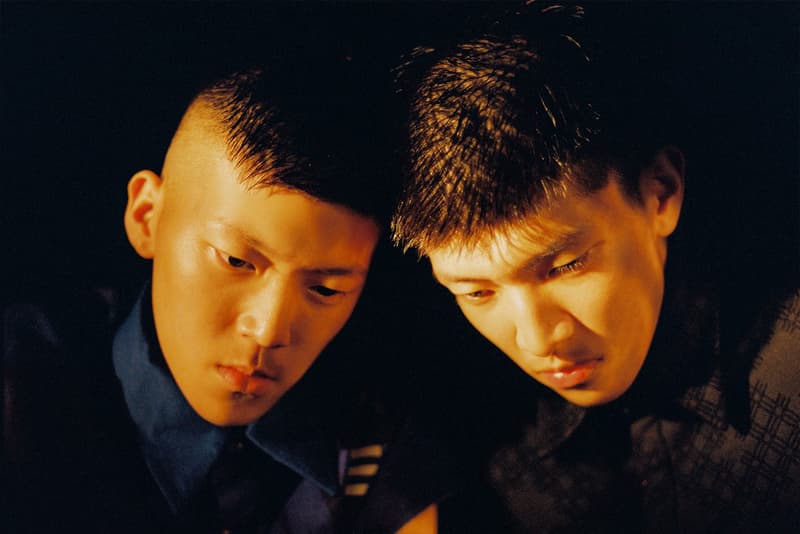 26 of 27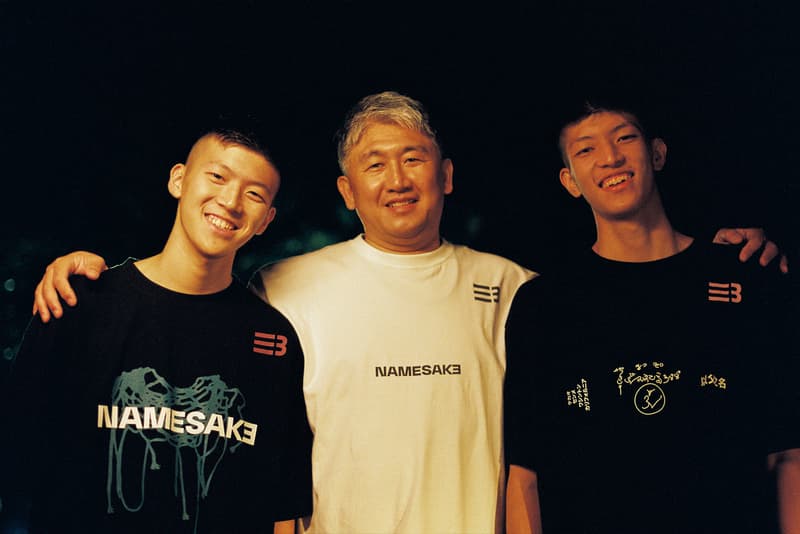 27 of 27
NAMESAKE has just unveiled its inaugural collection and lookbook dubbed "FAMILY MATTERS" for Fall/Winter 2020. Helmed by three brothers, the label is an expression of the family's experiences growing up in Taiwan, moving to Japan, then eventually the United States. The course and direction for the three growing up were largely dictated by two things: Family (mainly their father) and the sport of basketball.
While the days of waking up early to train are long behind the brothers, the ethos of basketball has instilled the importance of teamwork, patience, hard work on them. Growing up in a small town with a family in the agricultural industry may seem like the furthest things from fashion, but it was because of their father that the brothers were even exposed to the arts, often bringing fashion and art magazines home after a long day of work. And with that, the "FAMILY MATTERS" along with NAMESAKE as a whole embodies that spirit in clothing that is free from age and profession — meant to be worn by all family members equally well.
A mix between sportswear, workwear, and the contemporary, the collection utilizes many techniques not often seen in fashion, all with an added eco-friendly twist. Materials like recycled polyester and upcycled paper yarn make its way onto pieces like the sleeveless puffer jacket, while bags and accessories are made with the same techniques found in the farming industry. Modern times are also mixed in with the archaic as we see techniques like mud-dyeing and 100-year-old, 1/10th-speed Schönherr Stäubl weaving joined with intricate pieces that require 10 levels of finish.
Those interested in finding the actual pieces from the "FAMILY MATTERS" collection can expect them to release at stockists like SSENSE, H. Lorenzo, GR8, Addicted Seoul, 017, and NE.SENSE. And while the brothers have just about finished up with their upcoming SS21 collection, we thought we'd sit down with them to learn more about their exciting new brand, what went into the first Fall/Winter 2020 collection, and just what they hope to achieve with NAMESAKE. Read the entire conversation below:
What is basketball for you?
Basketball is life. We don't mean we play basketball 24-7, but growing up as basketball kids and playing on the same varsity team together in Tokyo, the things that the game taught us are stuck with us. Teamwork, patience, hard work, and perseverance is the ethos of the game that we still apply to our daily life. Basketball shaped our characters and created our company's culture. Instead of dribbling and shooting hoops, we set up new plays through fashion and art. Basketball is a beautiful game. We just want to continue the game for us in a different form that still pays our highest respect to it.
Why was there a need to start this label, I know a large part is inspired by the love of basketball and your father, but why tell that story through clothing?
I think the simple answer is that we couldn't find a basketball-related brand that we could resonate with. Basketball means so much to us that we don't think it should just be in the casual-wear genre. We want a basketball-inspired brand that focuses on creativity, storytelling, and craftsmanship. We want to own the term "basketball craftsmanship."
Craftsmanship is super important to us because of my father. Our father's attention to detail inspired us to devote our life to fashion and art. He has stimulated us to set our own standard of craftsmanship. We want our craftsmanship to be deep with stories and to represent our life's journey. We desire to bring out the agriculture and industrial feel that we grew up in through hand-crafted executions.
We have explored widely in traditional techniques in areas of dyeing, to weaving, and embroidery. For dyeing, we used mud dye, which is an old and natural dyeing process that is done in rivers with strong manpower but creates less water pollution than traditional dye. For suiting, we worked with a 100-year-old Japanese weaving factory that uses special machines by Schönherr Stäubl. This machine is 1/10 of the speed of today's weaving machines, but its attention to detail is equivalent to hand-weaving. For knitwear, recycled Japanese postman bags are given new life. They are deconstructed and recreated as paper yarn taping used on all hems.
These are just a few examples of our way to set our own standard of craftsmanship. This is our way of translating our dad's belief in a new form.
As your father is a large component of this collection, what sort of memories or sources of inspiration did you pull from him to put into the collection?
Our father is not only the source of inspiration for this collection but the inspiration of the brand, thus NAMESAKE (in the translation of the father's name). I think we pulled a lot from his love of tailoring into the collection. We combined what he loves to his agriculture business by introducing various up-cycled fabrics and hand-finished embroidery. Additionally, our relationship with our father has inspired the style of photography for the brand. With our campaigns, we want to focus on bringing out warmth and family relationships. This is why for our cast, the range is from youth to mid-age, to older adults. With SS21, we also introduced the mother persona. We want the pictures to have strong emotions and a heritage feel, but with a vibrant touch representing the buzzing Taipei city life.
Tell us about your father? What was it like growing up as three brothers with him in the agricultural industry?
Our father is a very intellectual person that enjoys sharing ideas over wine. He is a combination of three of us. He has Richard's charisma, Michael's taste in dressing, and looks like Steve. He is the reason why we are in love with fashion and art. He was in fact the first one who brought us to Dover Street Market Ginza the day it opened in Tokyo. That day changed our perspective at a young age. Luckily, we will be working with 5 DSMs (London/ Ginza / NY / LA / Singapore) for SS21. It's like a dream came true for our whole family. Special thanks to Adrian Joffe for believing in our story.
Growing up in that environment was quite an extreme contrast. Our house was always filled with magazines and books. We lived right next to one of the busiest harbors in Taiwan. Our daily life was often paired with magazines and a super fishy smell in an industrial environment. No one would think anyone would care for design and art in that sweaty environment, but I guess that is what made our dad special.
It's also interesting that all three brothers took up the same interest. How or why do you think that happened?
I think this happened because we are educated the same since we were born. We were told to always stay together. I think we were able to maintain this relationship 25+ years later because we were able to find our own niche in the same interests. I guess it's like how Steph Curry and Seth Curry ended up in the NBA because of their dad. It's the same situation. Fashion and art have always been a topic for our family during dinner time. I am sure it's the same for the Curry family.
Walk us through some of the pieces for this inaugural collection.
The huge puffer sleeveless jacket! The fabrication is our take on agriculture farm bags. We used recycled polyester to portray basketball mesh as a base and used sublimation printing to create a new vintage feel.
Another interesting fabric is a rice bag-inspired fabrication that is made from unwanted t-shirts. The fabric is detached from unwanted t-shirts, recreated into thick threads, and re-weaved together to form a new textured fabric. We used the fabric to make a long coat and short blouson.
The roots logo sweater is also a well-received piece. It's a merino wool sweater documenting our journey from Taiwan to Japan then to the U.S. It is finished with unique up-cycled paper yarn at the hem and hand-stitched logos.
Lastly, I would like to introduce our signature hoodie. The hoodie is executed with 10 embroidery and print techniques. A few examples of the techniques are herringbone embroidery, jersey patch embroidery, chain stitch embroidery, criss-cross embroidery, silicone print, glitter print…etc. Quite a mad piece to execute for production.
Our inaugural collection is titled "FAMILY MATTERS" and will be available at SSENSE, H. Lorenzo, GR8, Addicted Seoul, 017, and NE.SENSE.
In other fashion news, WHIZ LIMITED FW20 plays with high-contrast patchwork.