Louise Bonnet's Exaggerated, Distorted Figures to Go on Display at Gagosian
A series of new oil paintings created during quarantine.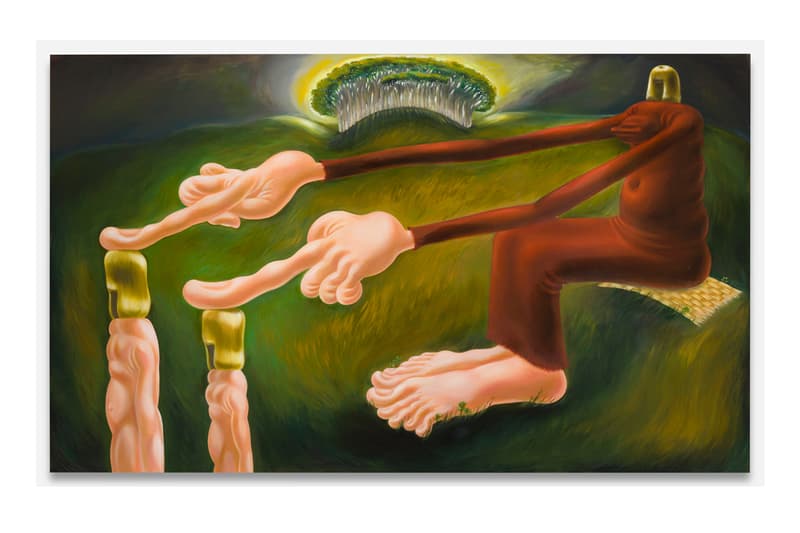 1 of 4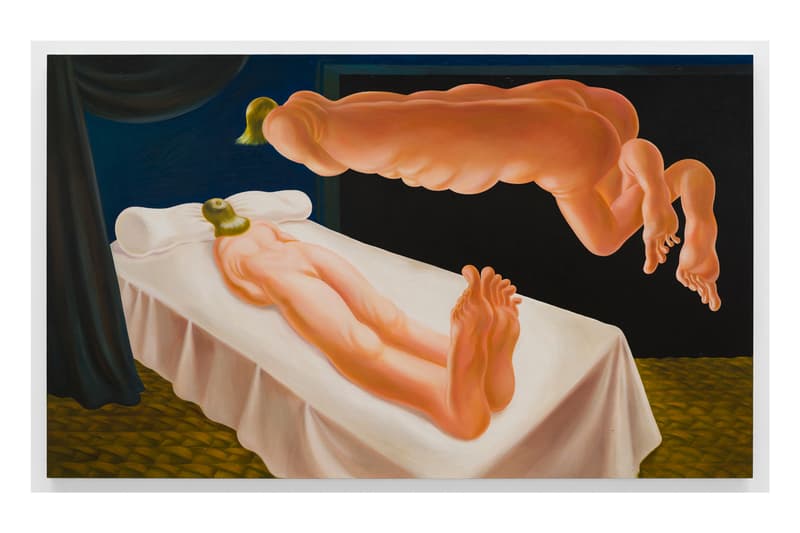 2 of 4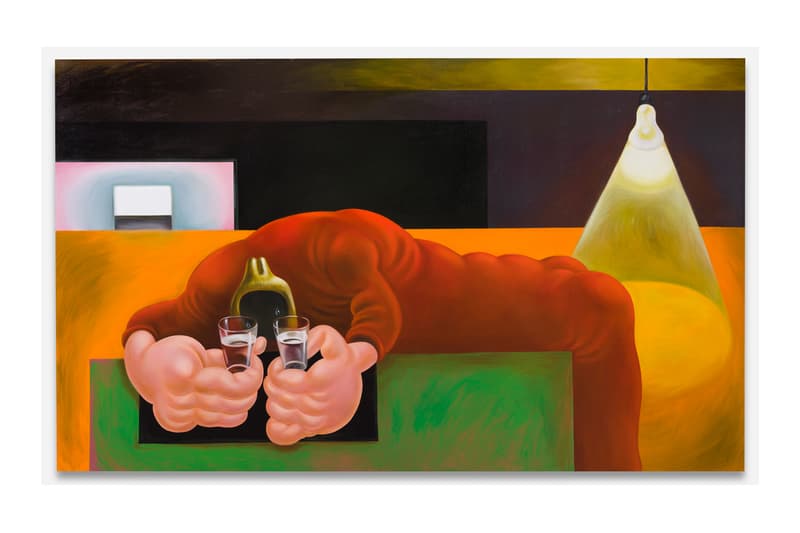 3 of 4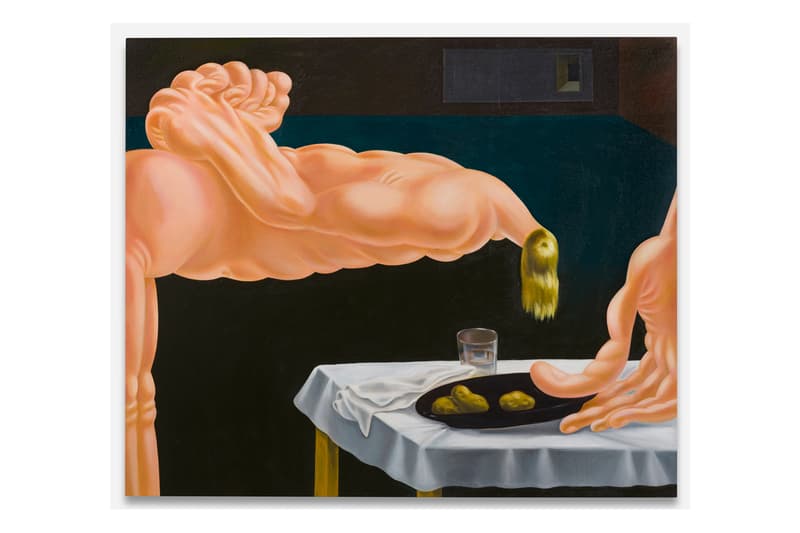 4 of 4
For the first time ever, New York's Gagosian gallery is presenting new oil paintings by Los Angeles-based, Switzerland-born painter Louise Bonnet in a solo exhibition titled "The Hours." The show features paintings that combine the rich history of Christian imagery in European painting with scenes from today's COVID-19 pandemic. The works were created by Bonnet during time spent in quarantine as a way to reflect on the nature of human experience.
Bonnet's distorted figures, characterized by bloated extremities and featureless faces, partake in mundane activities, like eating and sleeping. Her fascination with the body and religious elements are evident in pieces like Calvary with Potato (2020), which depicts blood gushing from a wounded finger — an allusion to Jesus on the cross and to the experience of psychological pain. Elsewhere, In Dawn and Vespers depict female torsos against imaginary landscapes, evoking Renaissance characterizations of the Madonna. Together, these paintings illuminate the artist's inner life by imbuing fantastical religious imagery into everyday scenes.
Take a closer look at some of the works included in "The Hours" above. The exhibition will run from September 29 to November 7 at Gagosian's Park & 75 location in New York City.
Elsewhere in art, Jocelyn Tsaih and Bryon Christman have launched a collaborative show called "Crossroads" at Oakland's Good Mother Gallery.
Gagosian Gallery Park & 75
821 Park Ave
New York, NY 10021