Martine Rose SS21 Is a Subversive Deconstruction of Hyper-Masculinity
Referencing bankers, football, 1970s underground gay culture, raves, and then merging these all together.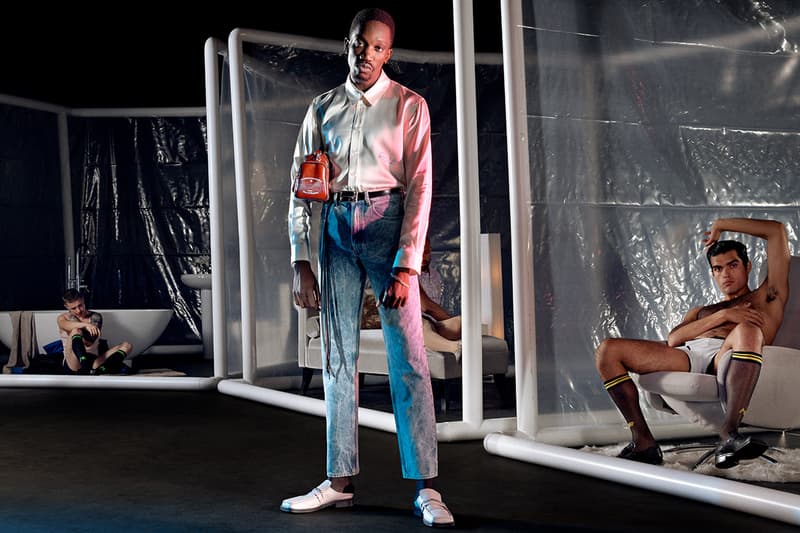 1 of 30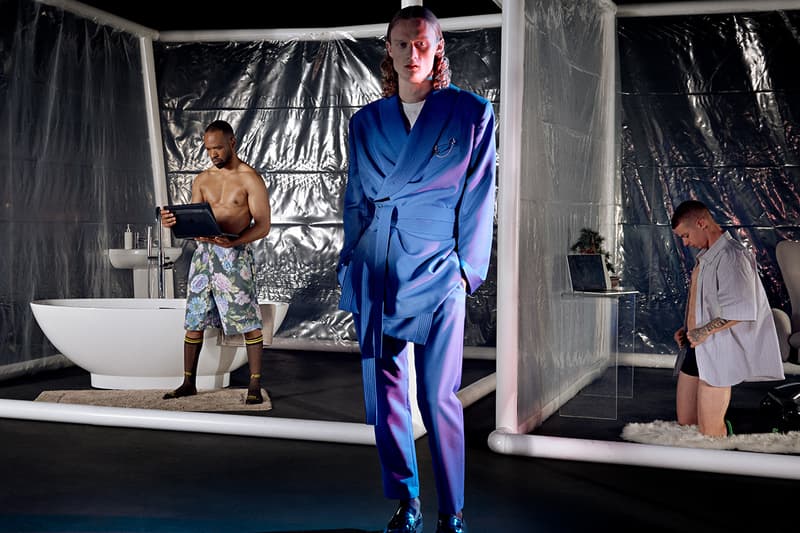 2 of 30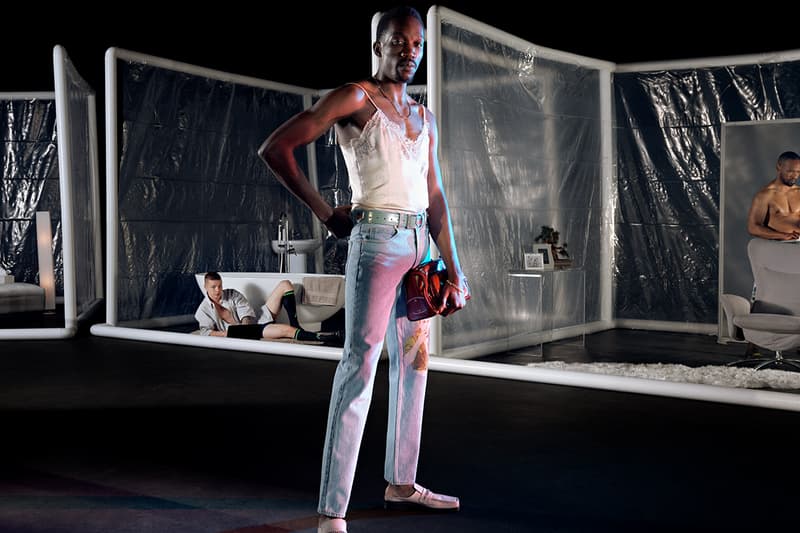 3 of 30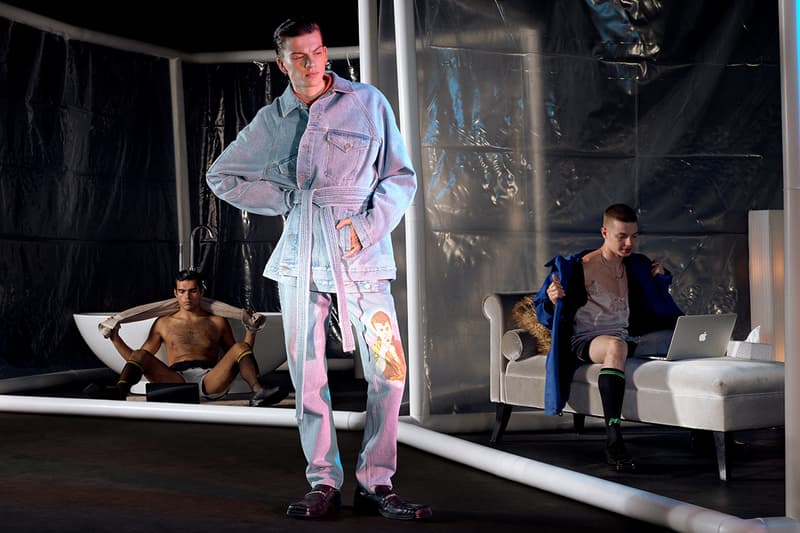 4 of 30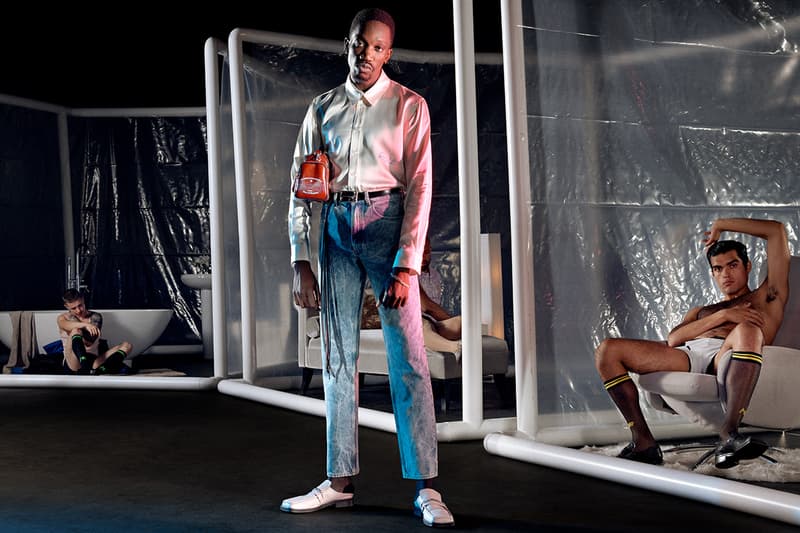 5 of 30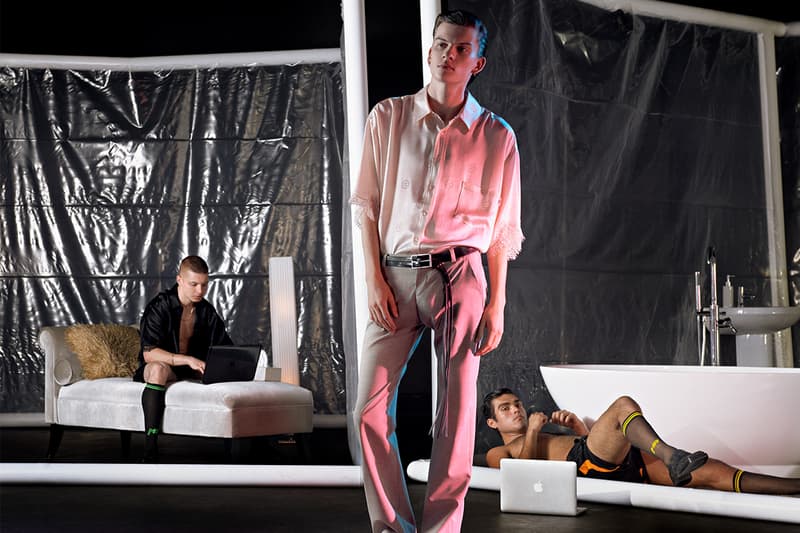 6 of 30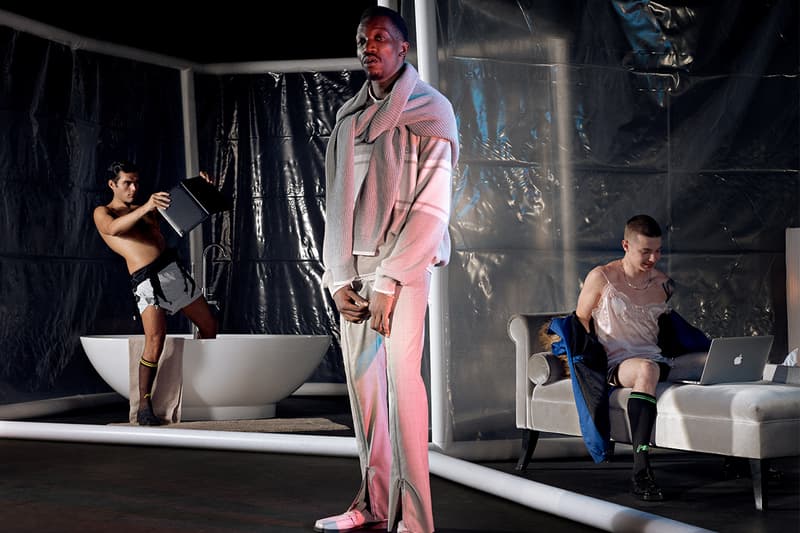 7 of 30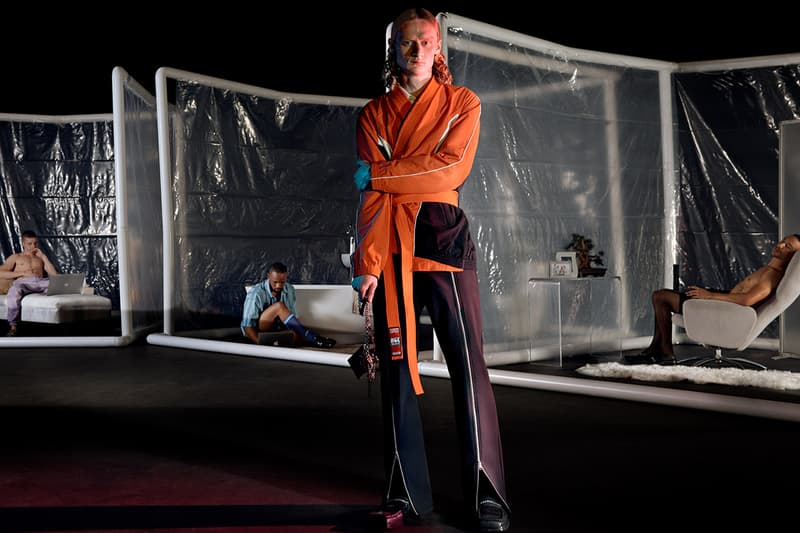 8 of 30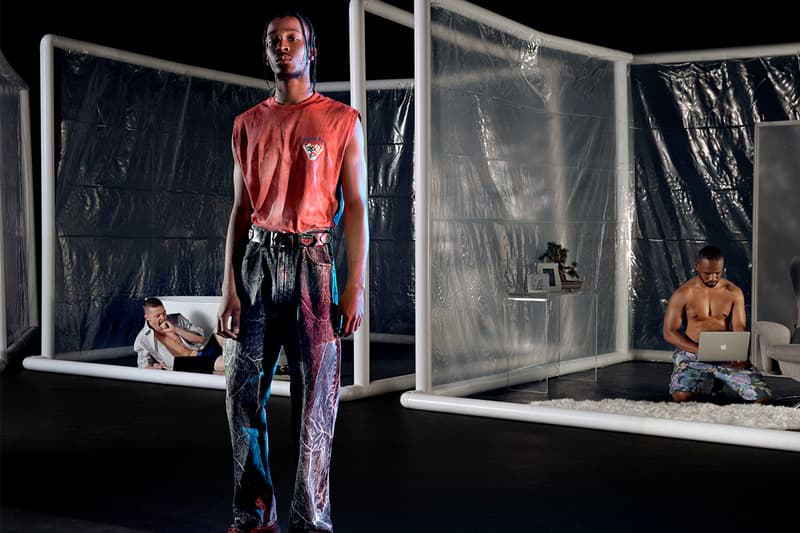 9 of 30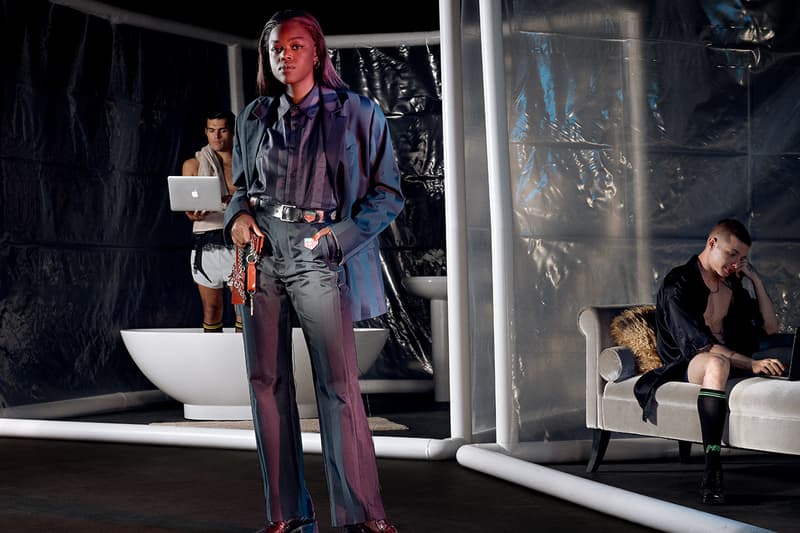 10 of 30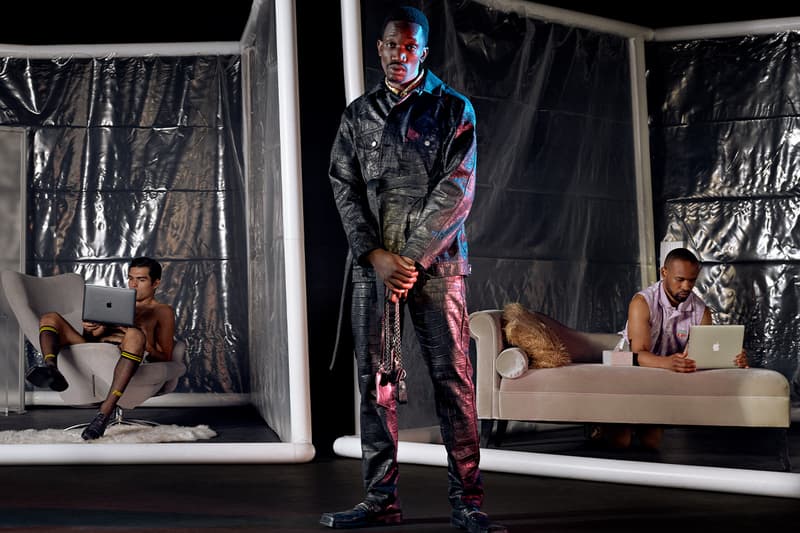 11 of 30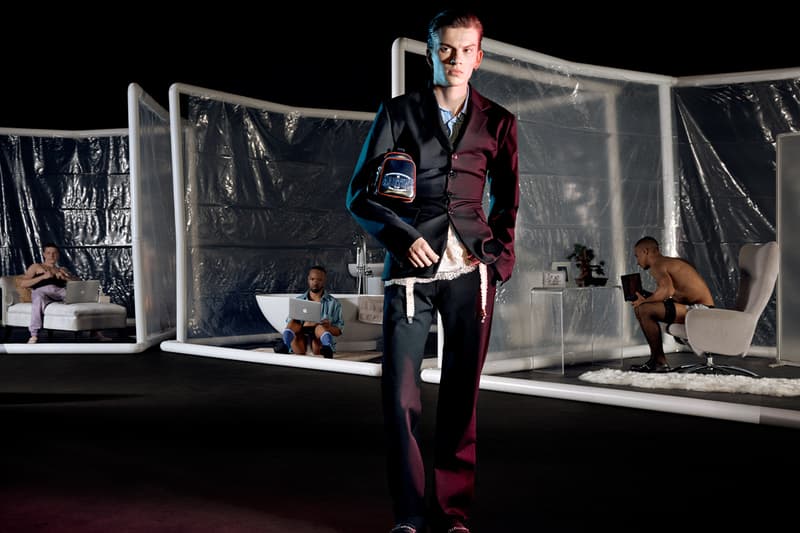 12 of 30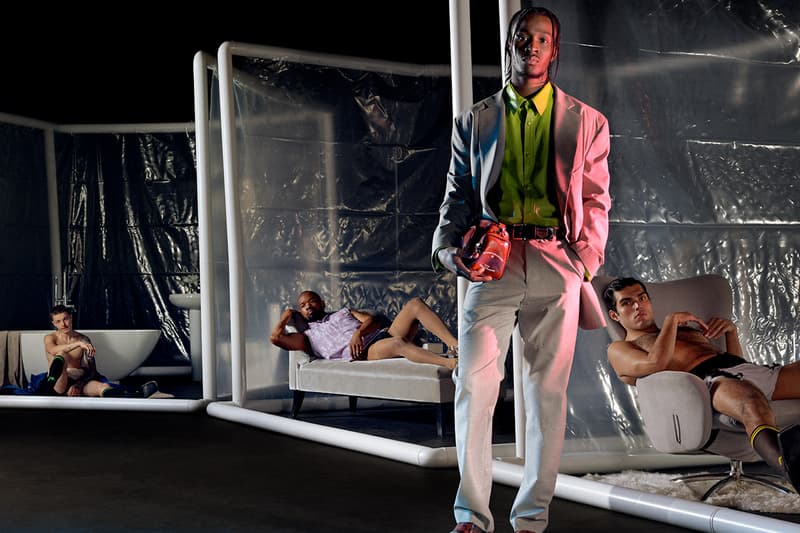 13 of 30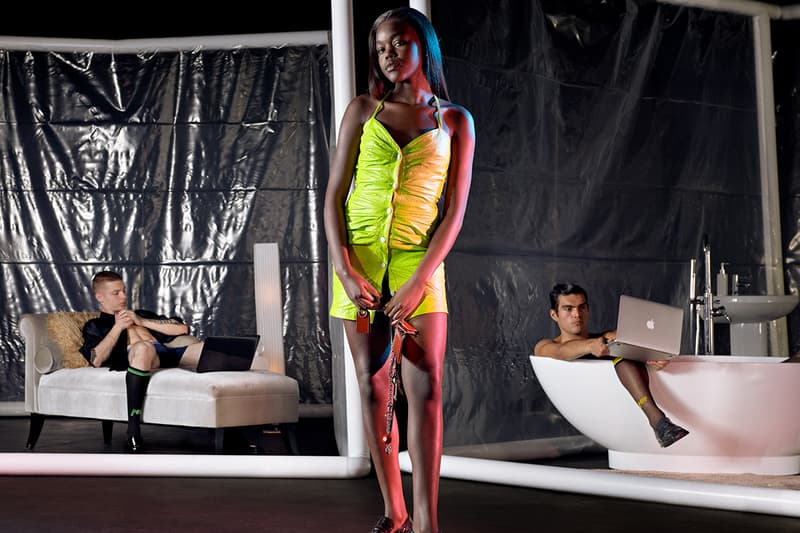 14 of 30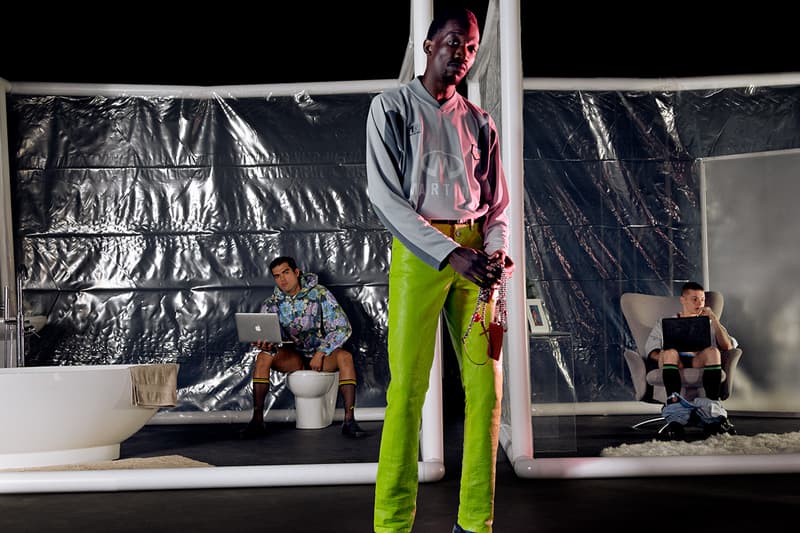 15 of 30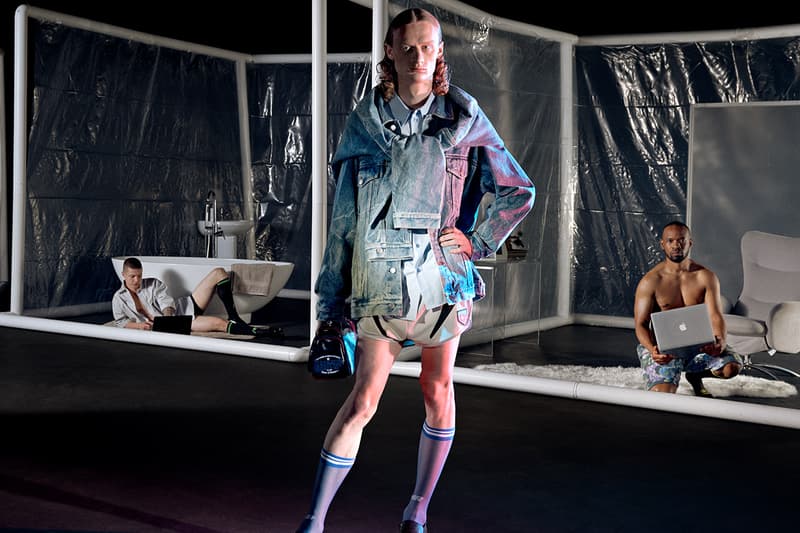 16 of 30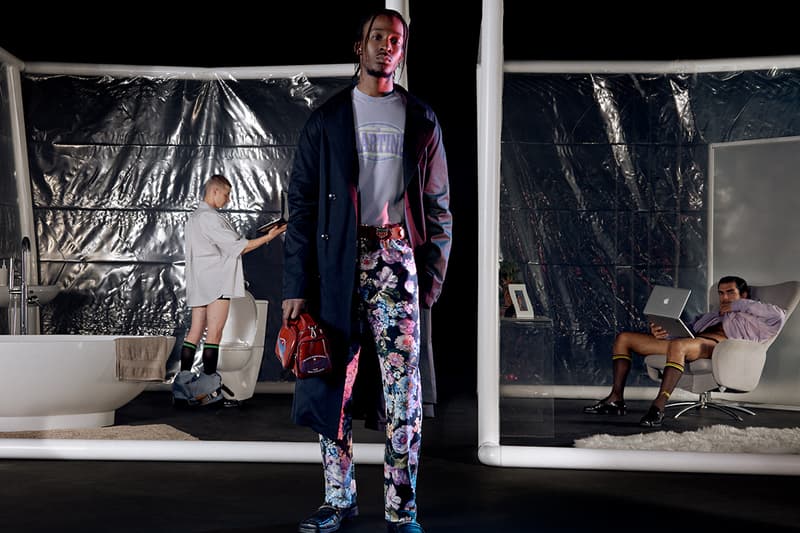 17 of 30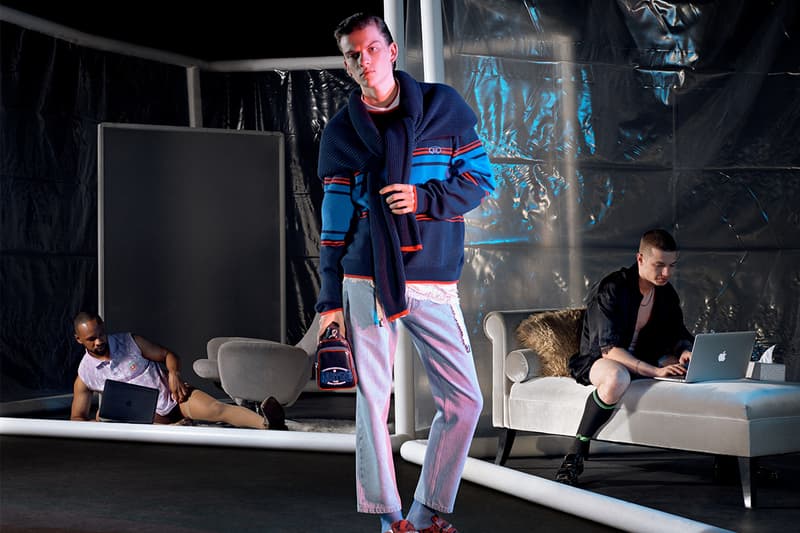 18 of 30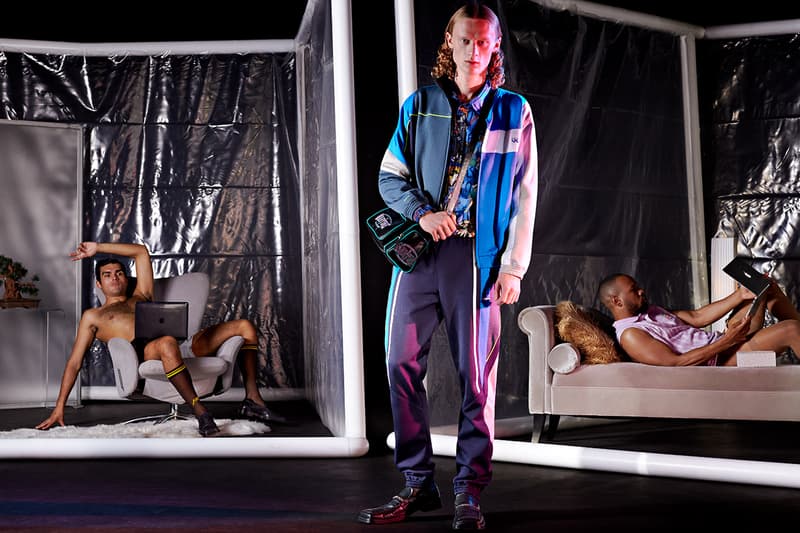 19 of 30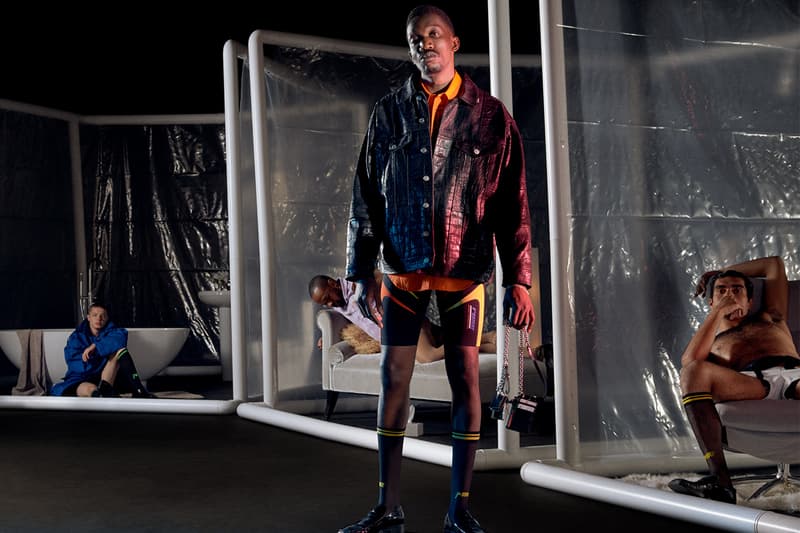 20 of 30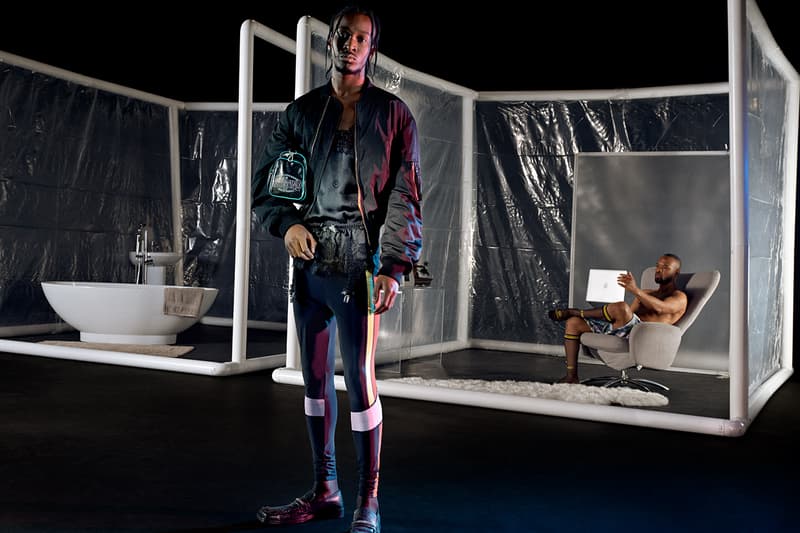 21 of 30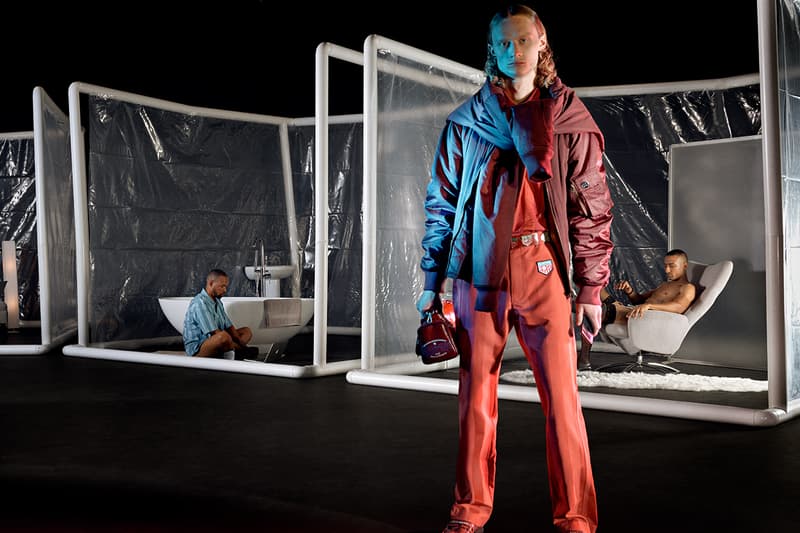 22 of 30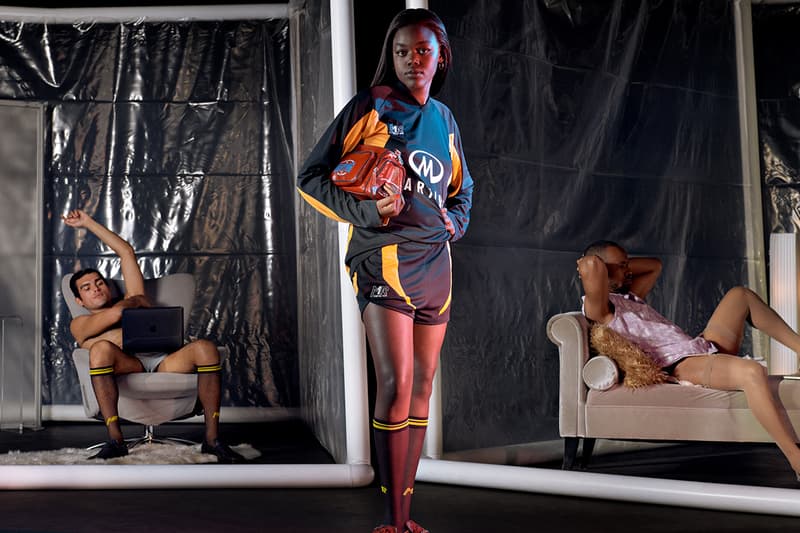 23 of 30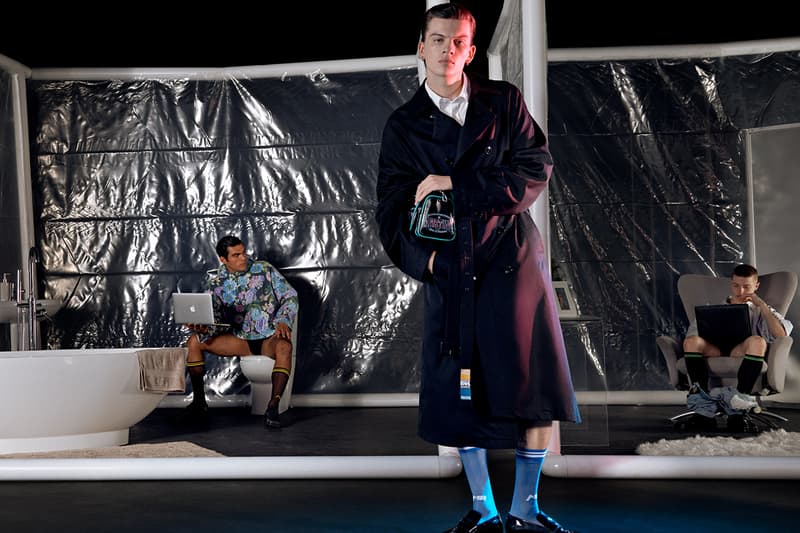 24 of 30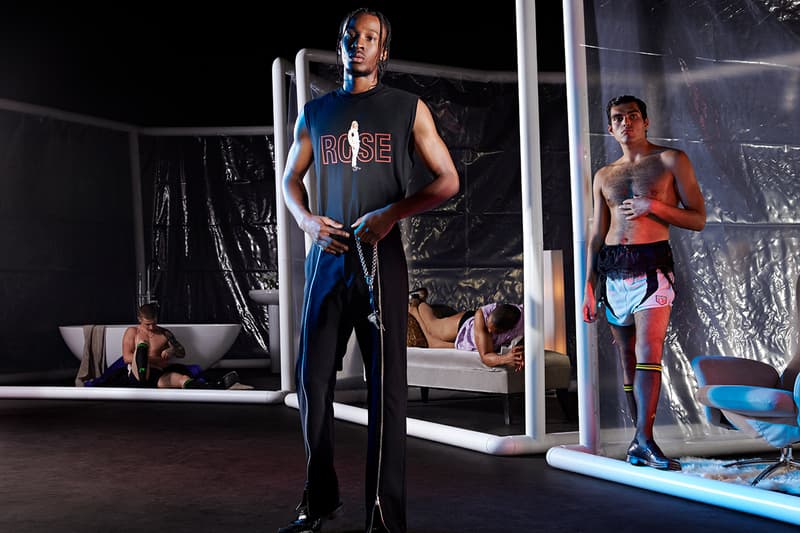 25 of 30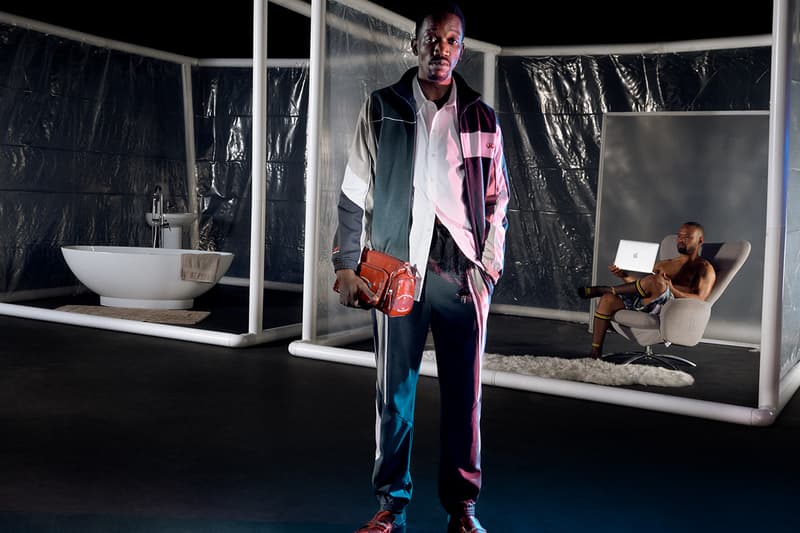 26 of 30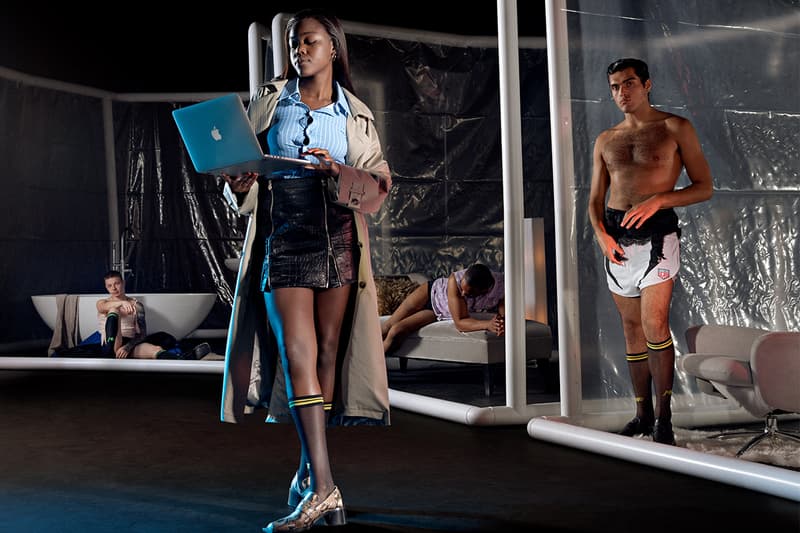 27 of 30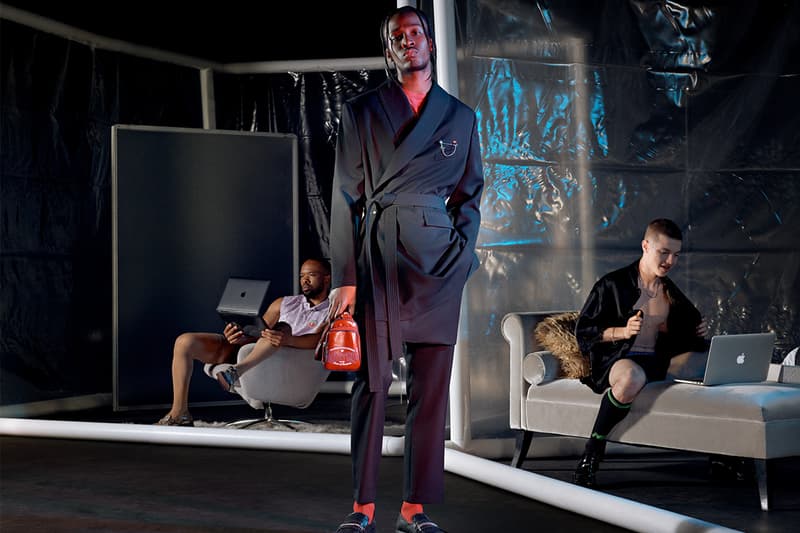 28 of 30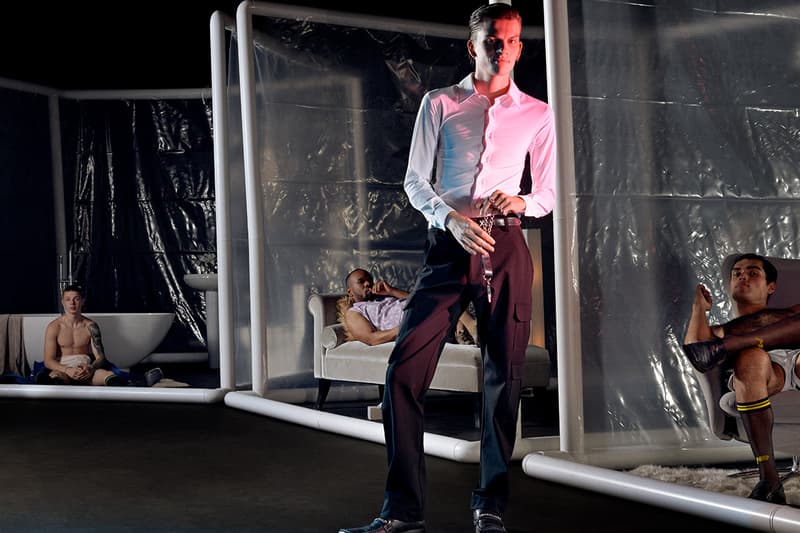 29 of 30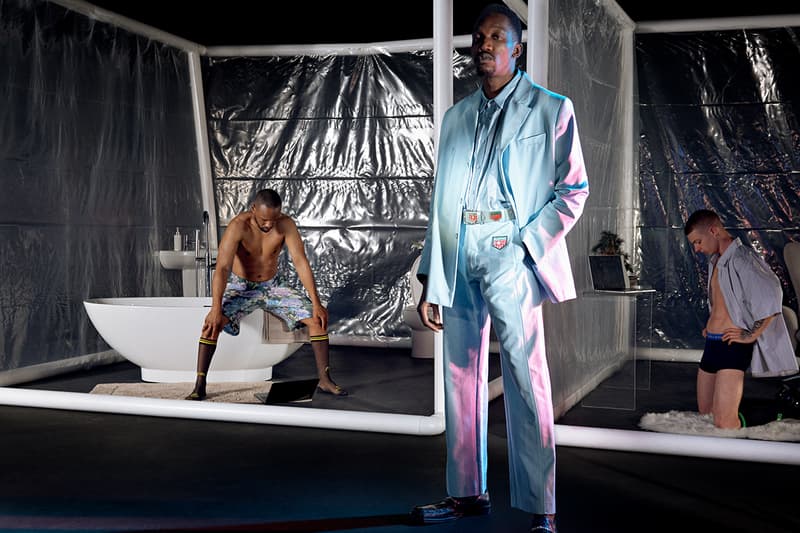 30 of 30
Martine Rose's Spring/Summer 2021 collection is subversion at its finest. The London-based designer is re-writing the rule book for men's and womenswear this season, nodding to the 1970's underground gay scene of San Francisco, raves, football culture, bankers, hyper-masculine notions and sex, and then merging all of these together to create her vision of a new, yet familiar, world.
The SS21 collection leaves little to the imagination, as traditional shapes are downsized, tight and pulled in. Football culture is clashed with tailoring, delivering standout suits such as the baby blue number seen above, complete with its football-inspired Martine Rose badges on the trousers, an elongated blazer in true banker style, and the matching "SEX" belt that also features the aforementioned football badge.
This season's core jacket is an androgynous wraparound style that references Karate, appearing in denim, leather, tailored and tracksuit pieces in traditional colors such as black and "Vivid Blue." As one of the denim wraparound jackets shows, the look can be paired with Martine Rose's denim jeans — which feature a picture of a man smoking on the leg, taken from the photographs Rose sourced while collaborating with the rave historian Steve Terry, looking into San Francisco's historic gay culture.
Rave informs the collection too, serving looks such as the red vest paired with the black acid wash denim, the women's acid yellow leather dress, and the black moc-croc textured leather jacket which has been paired with a bright orange shirt and cycling shorts.
Martine Rose isn't done just yet. As the designer continues to tackle — and succeed — in various fields of garment design, she has delivered delicate, silky lingerie for both men and women, football socks that have kinky homoerotic undertones as they are in fact stockings, as well as lace camisoles, garter belts and suspenders that have been modeled on her interpretation of the "businessman."
Nothing is what it seems with Martine Rose's SS21 collection. Yet it works. The combination of so many worlds comments on hyper-masculinity and expectations — why can't a classic sports bag be turned into a chic miniature cross-body piece? Martine Rose delivers just that, a perfect deconstruction of what we know today.
Take a look at the Martine Rose SS21 collection in the lookbook above, and be sure to keep an eye out for the collection's release at stockists worldwide in the coming months.
In other news, London's latest fashion destination, htown, has launched with exclusive pieces from Y/Project, Martine Rose and more.