Burger King's April Fools Chocolate Burger Becomes a Reality
A beef patty slathered with Hershey's chocolate sauce.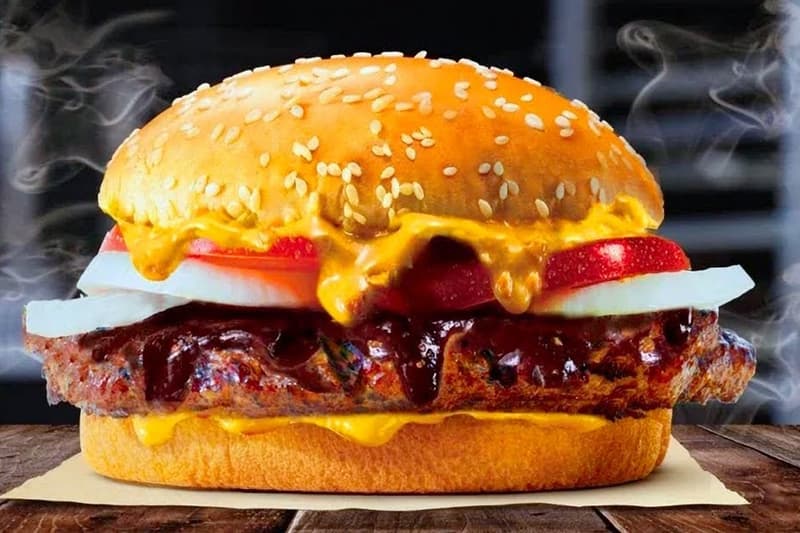 Two years ago, fast food joint Burger King joked about a chocolate burger on April Fools, but now it seems that the idea is no longer just for laughs.
Over in Taiwan, the American chain recently debuted what it calls a Hershey's Chocolate Whopper, and it's exactly what it sounds like: a Whopper burger with a patty slathered in Hershey's chocolate sauce. It's a little different from the dessert burger the brand original jokingly envisioned — which had featured chocolate buns sandwiching a chocolate patty, candied oranges and white chocolate rings all covered in raspberry sauce — but it still attracted a massive crowd during its one-day offer in Tainan City, with queues as long as 100 meters coming out of the restaurants.  According to those who have tried it, the chocolate sauce worked pretty well with the peanut sauce to bring out the patty's umami flavor. Burger King managed to sell 506 of them during that day, which is pretty impressive for a somewhat odd offering.
In other food-related news, Reese's is about to launch a peanut butter Snack Cake breakfast dessert.
Tainan Whopper
Chocolate Peanut Butter +
The taste! ! ! ! pic.twitter.com/oA5efTfw1I

— Prismriver Lyrica (@PrismriverLyric) September 2, 2020