Ari Marcopoulos Unveils New Super-8 Film for "Into the Now" Exhibition
Alongside 14 vintage prints of Spike Lee, Chuck D and more hip hop artists.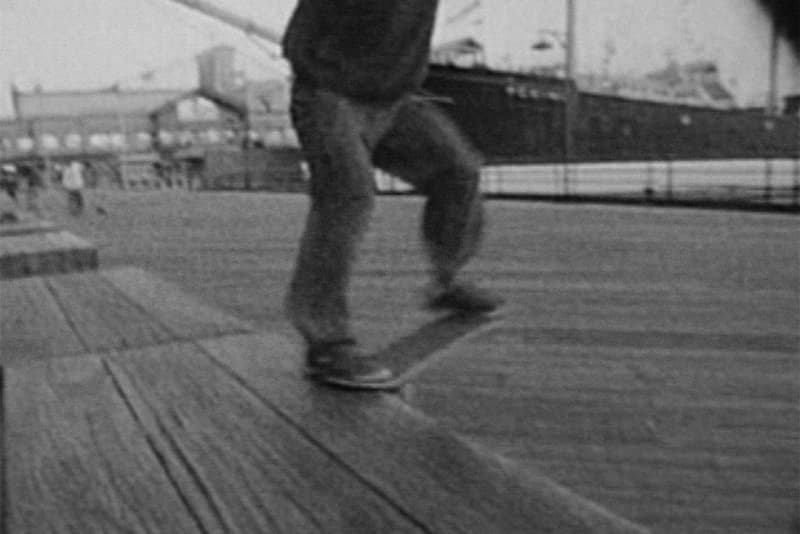 Renowned New York-based photographer Ari Marcopoulos has set his sights on Paris' Galerie Frank Elbaz to showcase new work as part of an exhibition called "Into the Now." Marcopoulos will display a series of 14 vintage prints captured in New York during the '80s and early '90s. These works include portraits of Spike Lee on the set of Do the Right Thing and Public Enemy frontman Chuck D in the recording studio.
The centerpiece of the exhibition is a digitized 7'21' Super-8 film titled Brown Bag. The name of the film referee to a brown paper bag filled with exposed Super-8 film cassettes that the artist found in his studio while unpacking old and forgotten boxes. "I sent the film out to be developed and digitized. When the material returned it turned out to be mostly skate footage from the mid-90's in New York. The film had sat in that bag almost 25 years, a true time capsule. I sat down with the footage and edited this film," said Marcopoulos in regards to the work.
Most of the pieces in the show have a connection to the artist's reflection during COVID-19 lockdown and the social unrest currently taking place stateside amid the Black Lives Matter protests. "I have been thinking a lot about living in America during a global pandemic that has simultaneously exposed failure of the health system as well as exposing the blatant racism and white supremacist brutality the US suffers from. These are questions I have long grappled with as an "outsider". As an artist I often found myself spending time listening and talking to important Black artists, musicians and leaders over the decades," he said.
One of the more recent works to go on display is a "recto/verso" edition that documents the artist's experiences in the past year, featuring the doctor who administered Marcopoulos' COVID-19 test, his sons and stepdaughter and spotlights of numerous hip hop artists.
Watch an extract from Brown Bag below and visit Galerie Frank Elbaz's website for more details. "Into The Now" will be on view through September 5 to October 10.
In other art news, Christie's is set to auction a rare Jackson Pollock drip painting worth millions.
Galerie Frank Elbaz
66 Rue de Turenne
Paris 75003
France