Virgil Abloh Refutes Walter Van Beirendonck's Claims of Imitation
Citing the "DNA of Louis Vuitton" as the basis for SS21's menswear show.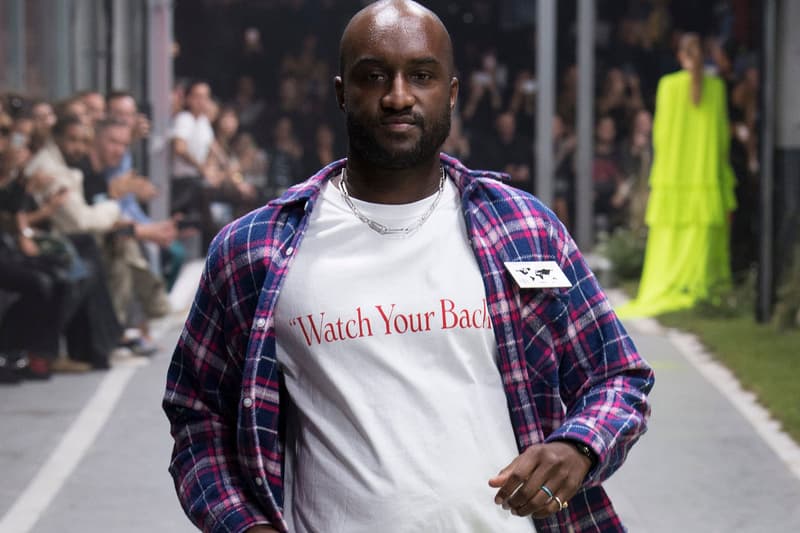 Louis Vuitton's playful Spring/Summer 2021 collection was intended to be a celebration of creativity in quarantine, an ode to ideation that stood tall amidst the ongoing coronavirus pandemic. Instead, the affair has exploded with social media furor, as Antwerp Six member Walter Van Beirendonck lambasted the fashion house and artistic director Virgil Abloh for perceived imitation.
Van Beirendonck and his fans pointed out elements of LV's SS21 presentation — including stitched-on plush figures and asymmetric eyewear — that coincided with the Royal Academy of Fine Arts Antwerp professor's previous collections, specifically Walter Van Beirendonck Fall/Winter 2016 and 2018. Some eagle-eyed supporters took things a step further, alluding to throughlines of inflatable jackets and deconstructed tailoring.
"Virgil did it again: this is not just copying, this is using my world, ideas, colors, signature, cuts, shapes as his collection moodboard," Van Beirendonck told HYPEBEAST on August 7, one day after the collection premiered. "He is paid a huge amount of money to be an ['artistic director'] and he has unlimited possibilities to work with anybody in the world — he could have asked me for a collaboration. Tell Vuitton to contact the REAL THING."
On August 12, less than a week after the initial scuffle, Abloh tweeted screenshots of Louis Vuitton's Spring 2005 runway show, highlighting a model clutching an LV-branded teddy bear in a similar manner to the figures that graced his SS21 runway.
That same day, Kanye West reappeared on Twitter to issue countless stream-of-consciousness tweets. Two of those tweets cited the recent LV controversy, specifically challenging @dietprada and Van Beirendonck to "come for us all!!!"
Hi diet Prada hi Walter … come for us all!!! pic.twitter.com/uwxuWgjm16

— ye (@kanyewest) August 12, 2020
Late on August 13, Abloh directly addressed the matter himself. "Walter Van Beirendonck's claims are completely false," he said through a representative. "They are a hate-filled attempt to discredit my work. The inspiration for my collection comes from the DNA of Louis Vuitton, specifically the 2005 Louis Vuitton menswear show, and it was clearly outlined in the notes distributed to the press when the show began. This is yet another instance of false equivalence to try to discredit me as a designer."
The show notes did not directly allude to the Louis Vuitton Spring 2005 runway show but they did explore Abloh's disparate influences in painstaking detail. Mentions of nuance, irony and recognized influence abutted reflections upon "the upcycling of ideas"; presumably intended as a nod to the Spring 2005 collection.
Elsewhere, quotes from philosopher Søren Kierkegaard and influential bandleader Sun Ra peppered the 40+ page show note document, later explaining the concept and backstory of Abloh's "Zoooom With Friends" mascots. These figures were realized in the SS21 runway show by way of the aforementioned plush figures and inflatable sculptures.
Louis Vuitton reiterated the aforementioned sentiment to HYPEBEAST, saying that "all the inspirations from Virgil are included in the [show notes]. The stuffed animals inspiration is [from] 'Zoooom With Friends.'"