TikTok's The Hype House Receives Its Own Reality TV Show, 'The Hype Life'
Centering around Chase Hudson, Thomas Petrou, and their fellow famous friends.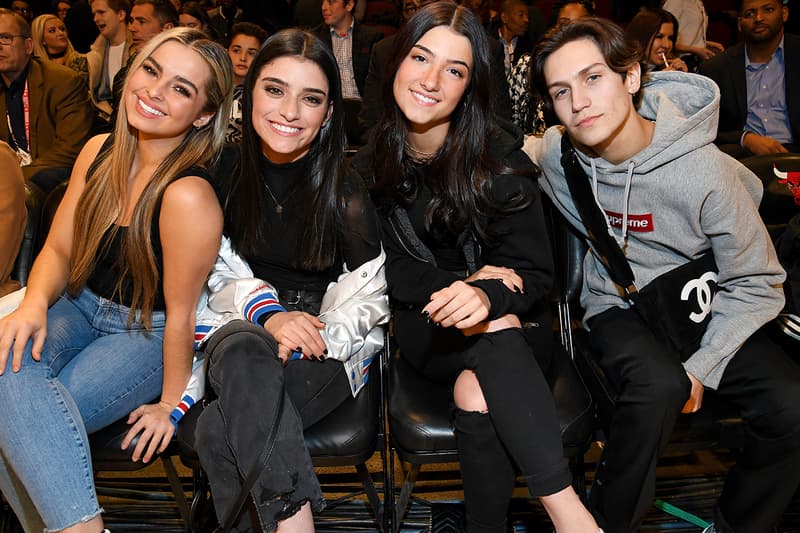 While TikTok is currently being banned in countries such as the United States and India, its stars are finding new ways to capitalize on their recently-found internet fame. Major TikTok player The Hype House has been approached by Wheelhouse Entertainment for its own reality TV show, which will center around the house founders Chase Hudson and Thomas Petrou.
Hudson and Petrou will be the main attraction of The Hype Life, which follows the two LA-based influencers' lives as they go about their daily business and interact with their friends. Those expected to star alongside the founders include other Hype House members Kouvr Annon, Nick Austin, Mia Hayward, Angel Herrera, Ondreaz Lopez, Tony Lopez, Madi Monroe, Ryland Storms, Alex Warren, Jack Wright, James Wright and Nate Wyatt.
The Hype Life will also give an insight into how the collective makes its content for its overall following of 150 million people. One of TikTok's biggest star, Charli D'Amelio, will not feature in the show as she recently left The Hype House and is reportedly working on her own reality TV show.
Speaking about The Hype Life, Eric Wattenberg of Wheelhouse Entertainment said, "Hype House is a creative rocket ship, piloted by extremely hard-working, business-savvy young adults who have already built incredible audiences that both platforms and brands can tap into."
He added, "Unlike other social media, TikTok leans into singing, dancing and acting, and we think it makes for a natural fit, and an easier lift for these young stars to ally with a company focused on talent across the board. We believe the sky's the limit for our two Houses."
For now, there is no word on when filming and production will begin. Stay tuned to HYPEBEAST for more updates.
In other news, Warner Bros. has shared the official trailer for Judas and the Black Messiah.