Kraft Rebrands Mac 'N Cheese As Breakfast Food
"56% of parents have served their kids Mac 'N Cheese for breakfast."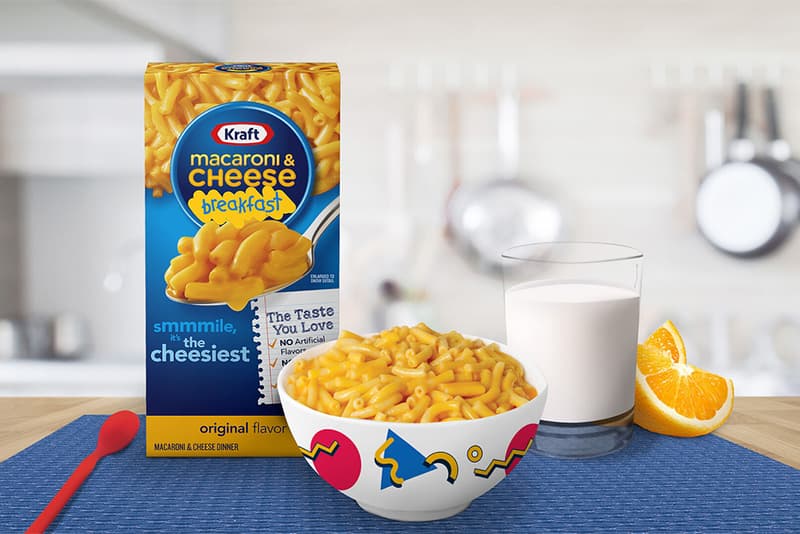 Kraft has just announced the rebranding of one of its staple comfort foods — Macaroni and Cheese. With the current number of families confined to their homes during the current COVID-19 pandemic, Kraft Heinz is encouraging its consumers to enjoy Mac 'N Cheese, not only for dinner but also as a viable breakfast option.
Since Mac 'N Cheese has an average shelf life of two years and affordable price, it's often stocked in bulk and eaten by a loyal following. During this pandemic, Kraft's stock has grown 9 percent as many look for easily-prepared foods that can be cooked at home. In a recent finding, 56 percent of parents have served their kids Mac 'N Cheese for breakfast which has led the grocery manufacturer to repackage its iconic food in a limited-edition "Breakfast Box." The box will come with a cup, a coloring mat and a magnet. Those ready to eat Mac 'N Cheese all day long can expect the "Breakfast" packaging to arrive at stores in the coming weeks.
For more food-related news, Nissin celebrates 100 billion Cup Noodle sold.