Stormzy Joins Black Heart Foundation to Donate £500,000 for 50 Educational Scholarships
After recently pledging £10 Million over 10 years to fight racial inequality.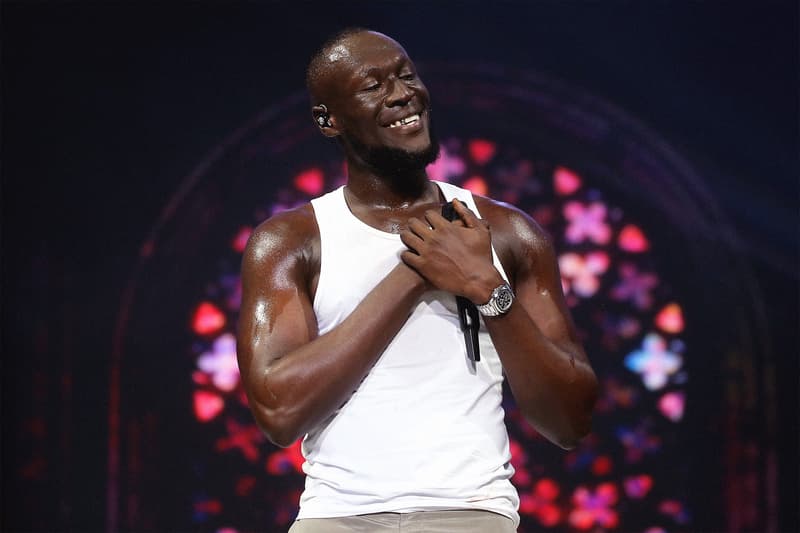 Stormzy is doing more than his share in charitable contributions this year. After pledging £10 Million over 10 years to fight racial inequality, the Mercury Prize nominated rapper has announced that he's donating £500,000 GBP to the Black Heart Foundation to fund educational scholarships for 50 students who come from disadvantaged backgrounds.
The financial assistance will help cover any educational activity as well, ranging from covering the cost of commutes to school to giving some monetary breathing room so that students don't have to search for a part-time job to support themselves while at university according to The Guardian. Stormzy made the donation through his Merky Foundation, his charity that coordinates his philanthropy.
The move supports his recent Black Lives Matter comments in an interview with The Guardian. "I'm lucky enough to be in the position I'm in and I've heard people often dismiss the idea of racism existing in Britain by saying, 'If the country's so racist how have you become a success?!' And I reject that with this: I am not the U.K.'s shining example of what supposedly happens when a black person works hard. There are millions of us. We are not far and few."
The Black Heart Foundation founder Ric Lewis detailed his gratefulness for the recent donation. "Their contribution is an amazing testament to their vision and commitment to higher and further education for ambitious, hardworking young people from the most under-resourced and under-represented communities in our society," he said of Stormzy's Merky Foundation. "With their support we will reach another 50 young people, taking the total number of scholars we can help to 250."
Stormzy is also reportedly working on a children's book. In more music news, Cardi B interviewed presidential candidate Joe Biden about COVID-19, police brutality and more.