South London Rapper Jadasea Returns With New 'ABOUT TIME' EP
Featuring production from Navy Blue, MIKE and Ovrkast.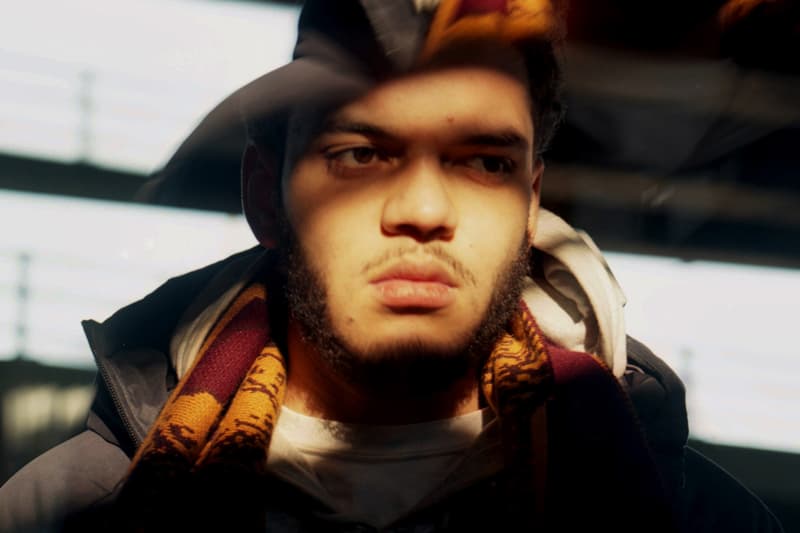 South London rapper Jadasea has been one to watch for quite some time now. After a stream of loosies and music videos with some of his talented friends, he returns with his new ABOUT TIME EP featuring five tracks with production from MIKE (under his dj blackpower pseudonym) Navy Blue and Ovrkast.
ABOUT TIME follows recent outputs like Jadasea's "Deep End" single produced by King Krule. The two collaborated on an entire EP titled half-life to round out 2019. He also connected with MIKE for "Regrets", a visual filmed in the UK countryside that showcased his introspection. That thoughtfulness continues on this release too.
Each track is an under two-minute vignette that should leave you wanting more. The EP opens up with the Navy Blue produced "WORDS WORDS WORDS," a minimalist loop that hits all the right notes and allows Jadasea to wax poetic. On the title track MIKE's instrumental is a hypnotizing array of vocal samples but the rapper isn't outpaced, painting a picture of working through personal struggles and maintaining. Back in July, he made his Not Afraid to Fall EP available on Spotify and Apple Music.
Stream Jadasea's ABOUT TIME below and stay tuned for more from his camp in the future. In more music updates, Detroit producer Black Noi$e enlisted BbyMutha for an animated visual for his single "Mutha Magick."