Lewis Hamilton Defends Silverstone Title With a Blown Out Tire
Extending his British GP record to seven wins.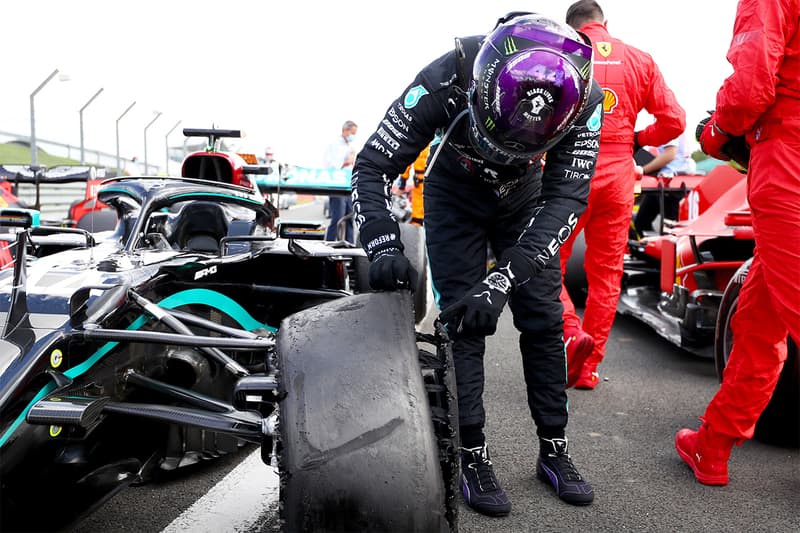 Thanks to building up a 30 second lead over Red Bull's Max Verstappen during the earlier stages of the race, Mercedes' Lewis Hamilton managed to once again finish first at Silverstone, successfully defending his title and further extending his record wins at the Formula 1 British GP to seven.
The reigning champion didn't suffer from anything too threatening for most of the race — except for occasional pressure from teammate Valtteri Bottas who was around a second behind — leading the pack from the very beginning after starting on pole position. Things turned intense however during the last three laps of the 52-lap race. Just as Hamilton entered the pit straight for his very last lap, his front left tire gave out, pushing the title defender to race an entire final lap with one punctured tire and three other blistering ones. Hearing of this over team radio, Verstappen pushed for a win, ultimately clocking in the fastest lap of the race, but only managing to close the gap down from 30 seconds to seven, as Hamilton cruised over the finish line with a tire practically ripping off. Bottas was less fortunate, having suffered the same fate as Hamilton during the 50th lap, forcing an extra pit stop which relegated him from second place down to 11th.
Check out the highlights in the video below.
Elsewhere in the automotive world, Honda's legendary Motocompo may be making a return.