Kojima Productions is Posting Hideo Kojima's Daily Musings on Twitter
A look inside the gaming auteur's mind.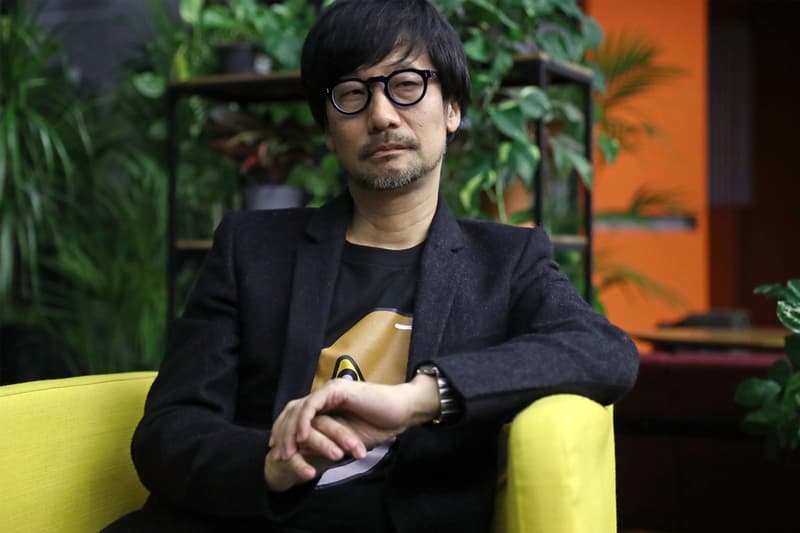 Over the years, video game developer and auteur Hideo Kojima has built up somewhat of a cult following with his unique and innovative approach to creating games. If you're one of his fans and have always wondered how the mind of this enigmatic creative works, you're now in luck. Kojima Productions have begun posting a new series called "Hideo's Musings" earlier last week on Twitter, which — as the name suggests — provide insight into Kojima's daily musings, giving his followers a better understanding of the developer.
In one instance, he explains why he includes menial activities such as eating or sleeping in games like Death Stranding. "I think that this something only possible within the medium of video games, compared to something like films or TV. This is because scenes that depict eating, sleeping, or excretion are not essential. If anything, they get in the way," says Kojima. "But video games, unlike films, are a medium that has a player experience in real time. That is why I have the cutscenes transition seamlessly to and from gameplay, without affecting the flow of time."
Another musing has Kojima opening up about what he did before his game developing career began. "My first part-time job was filming videos for wedding ceremonies, which I started after graduating high school," he said. "I also did some other jobs, but usually worked at one place for a long time instead of jumping from one thing to the next. What I remember most is working as a part-time live-in gardener during extended spring, summer, and winter holidays in university."
To follow and read more of Kojima's daily musings, head over to Kojima Productions' official Twitter page.
Elsewhere in gaming, Halo Infinite's multiplayer will reportedly be free-to-play.
"Hideo's Musings"
Get a glimpse inside Hideo's inner thoughts with a dose of #HideoMusings, coming to you…daily? It's in your hands. -Aki#HideoKojima#DeathStranding #DeathStrandingPC

Steam https://t.co/cVSKwHo3jh
Epic Games https://t.co/9QONAGlZHr pic.twitter.com/NXdx6l8zCU

— KOJIMA PRODUCTIONS (Eng) (@KojiPro2015_EN) July 28, 2020
"Hideo's Musings"
Dipping in a hot spring or making you grab for a box of tissues – learn why Hideo commits to these details in today's #HideoMusings -Aki#HideoKojima#DeathStranding #DeathStrandingPC

Steam https://t.co/cVSKwHo3jh
Epic Games https://t.co/9QONAGlZHr pic.twitter.com/hgfi1msyqw

— KOJIMA PRODUCTIONS (Eng) (@KojiPro2015_EN) July 29, 2020
"Hideo's Musings"
Before he was a creator, he was stung by bees. Today's #HideoMusings discusses his most memorable jobs. -Aki#HideoKojima#DeathStranding #DeathStrandingPC

Steam https://t.co/cVSKwHo3jh
Epic Games https://t.co/9QONAGlZHr pic.twitter.com/pnyLSQueEu

— KOJIMA PRODUCTIONS (Eng) (@KojiPro2015_EN) July 30, 2020