Virgil Abloh Discusses New Off-White™ Miami Design District Store
Designed to be a shop, cafe, runway show venue, and much more.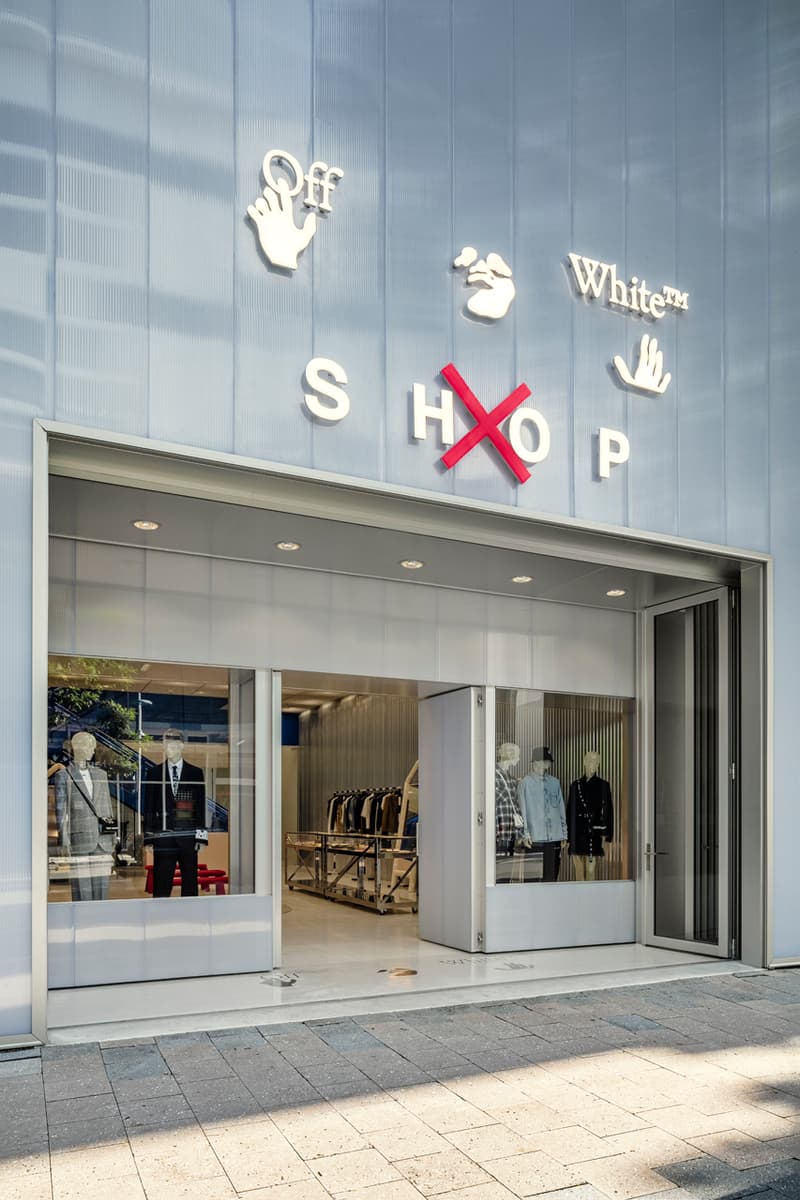 1 of 10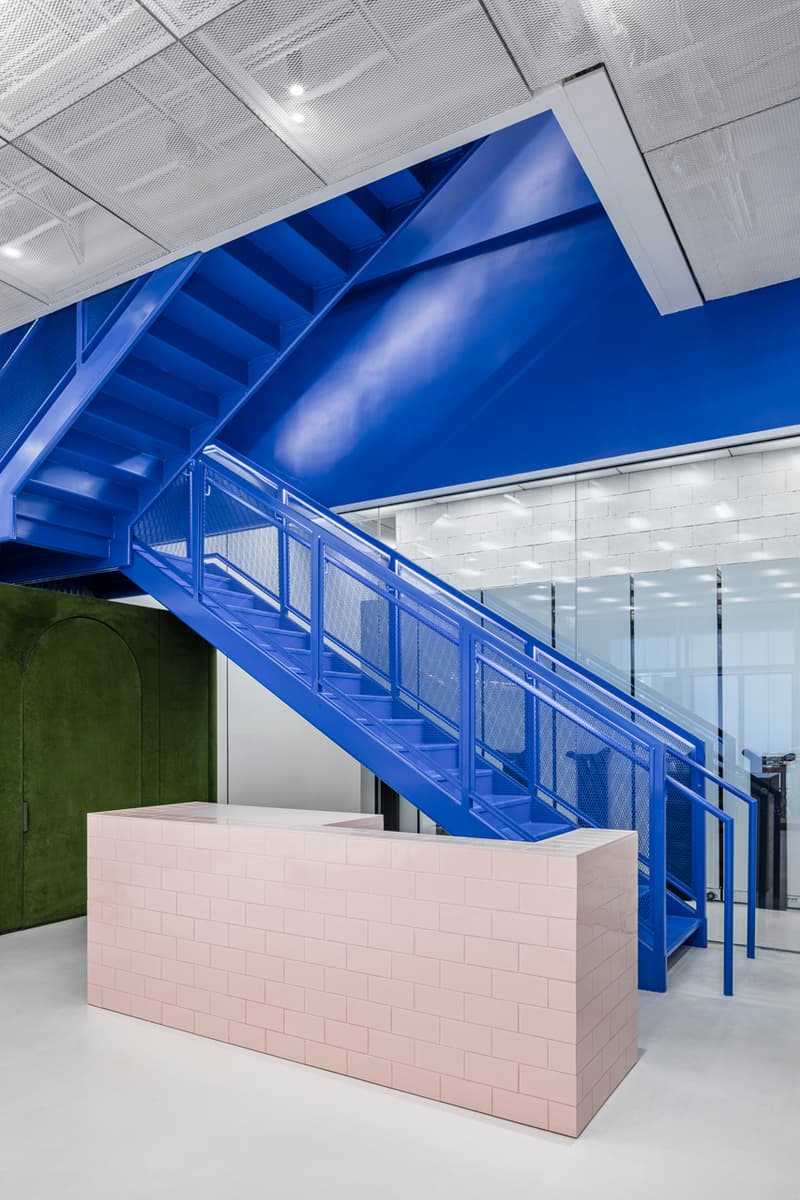 2 of 10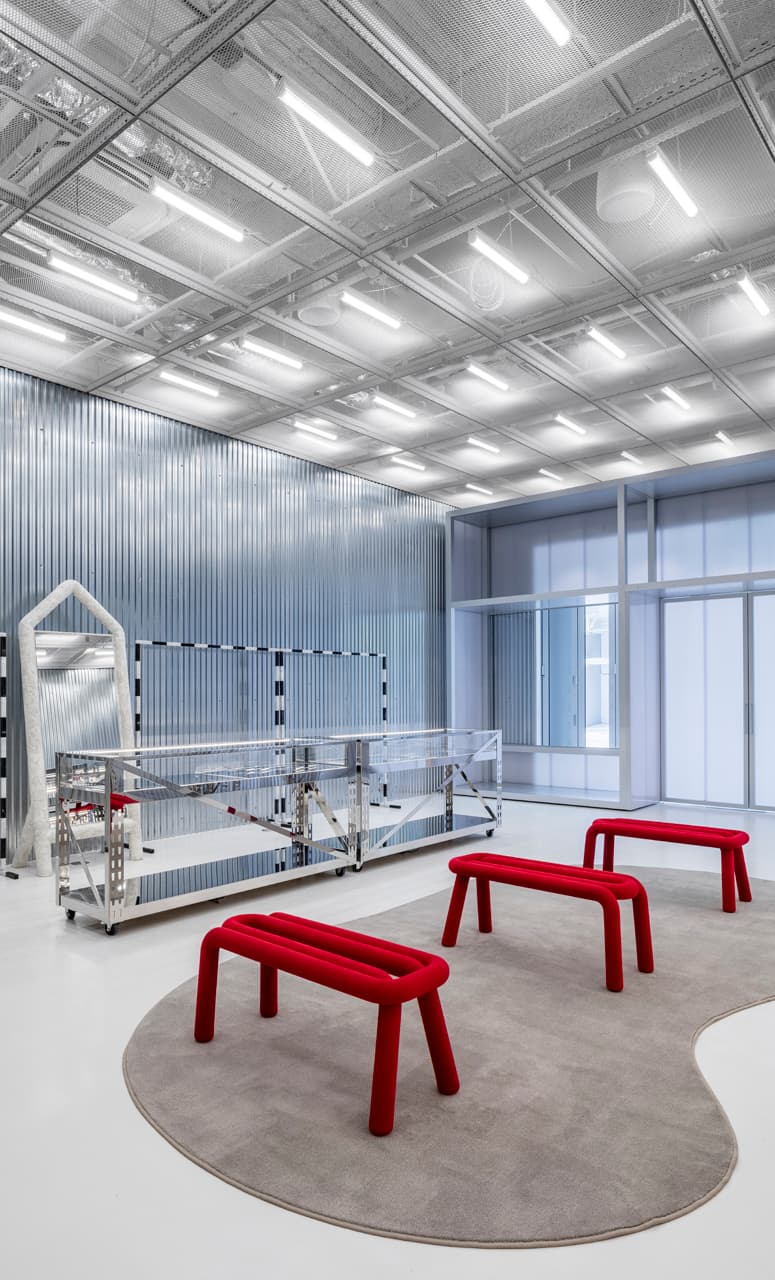 3 of 10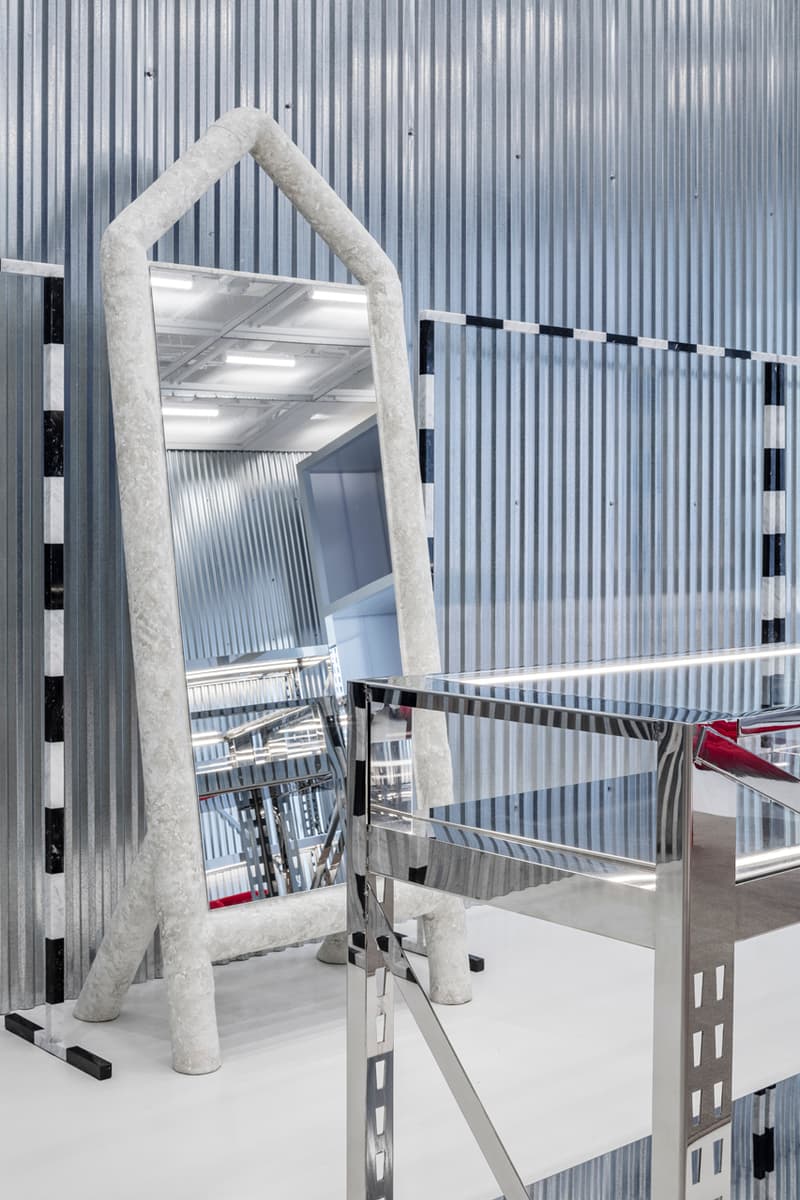 4 of 10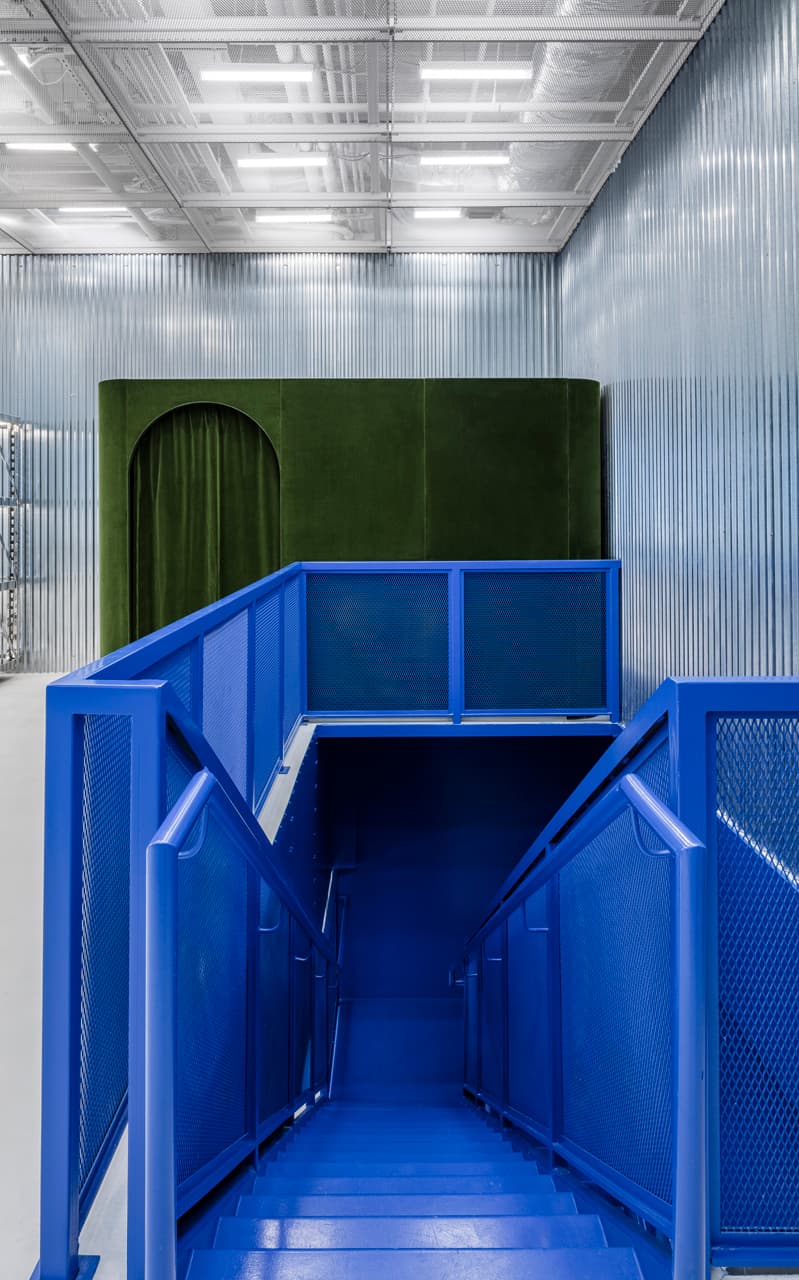 5 of 10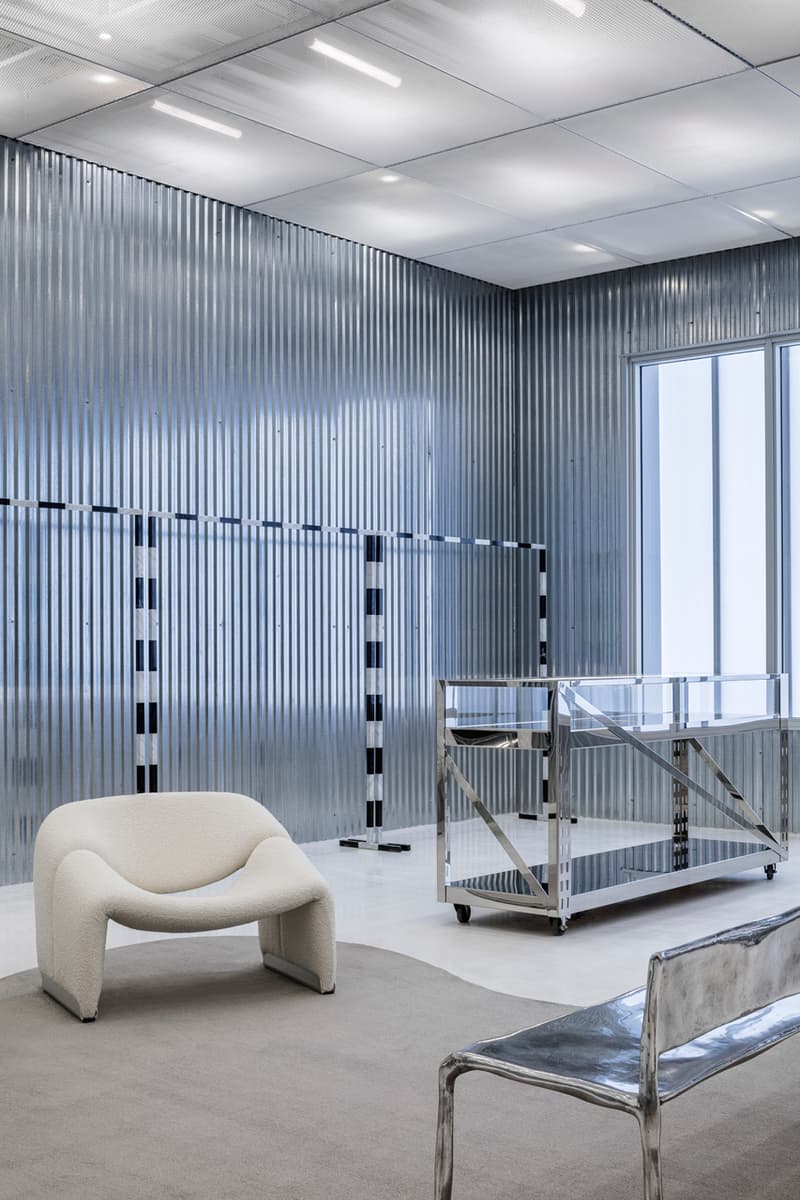 6 of 10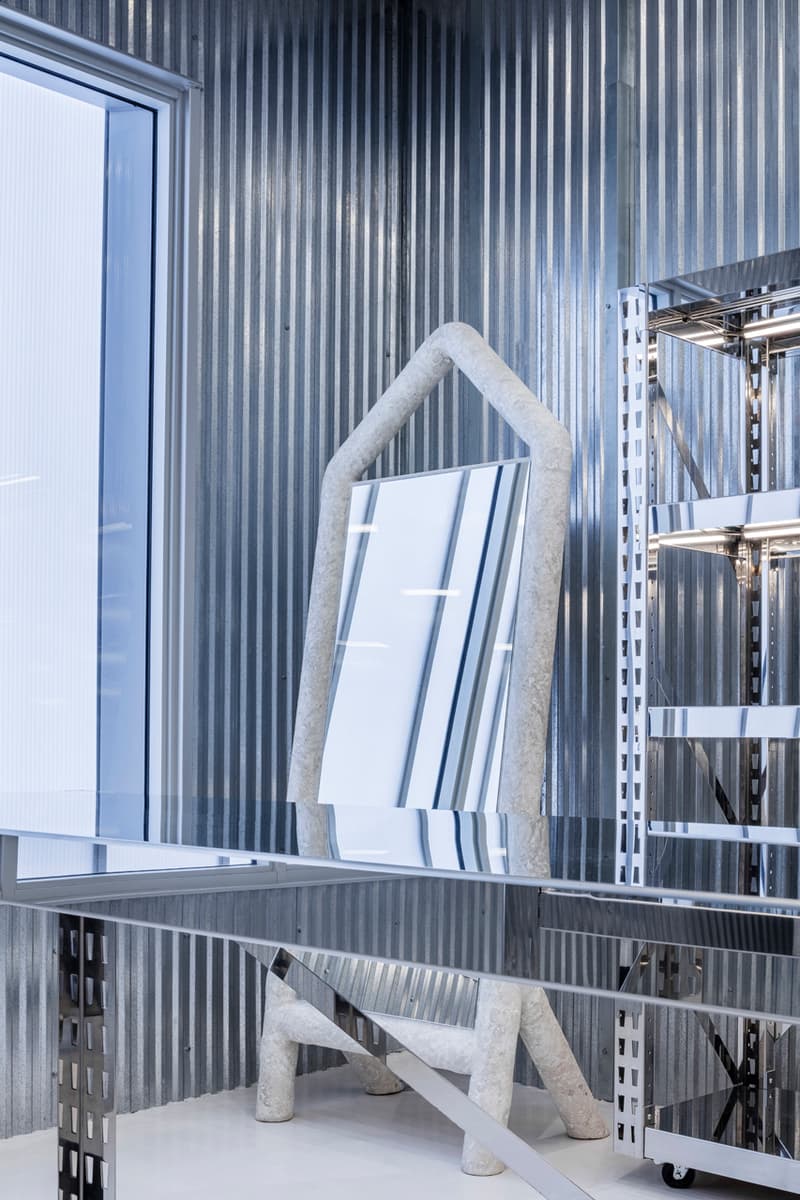 7 of 10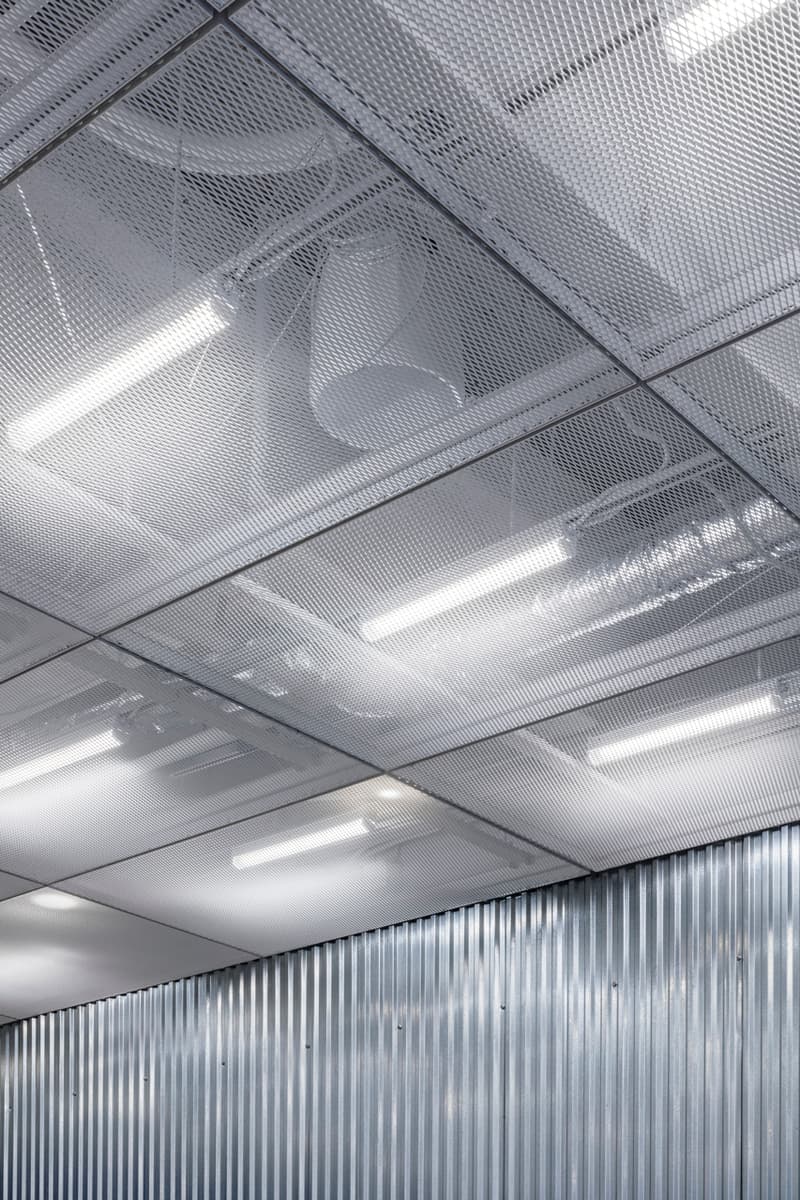 8 of 10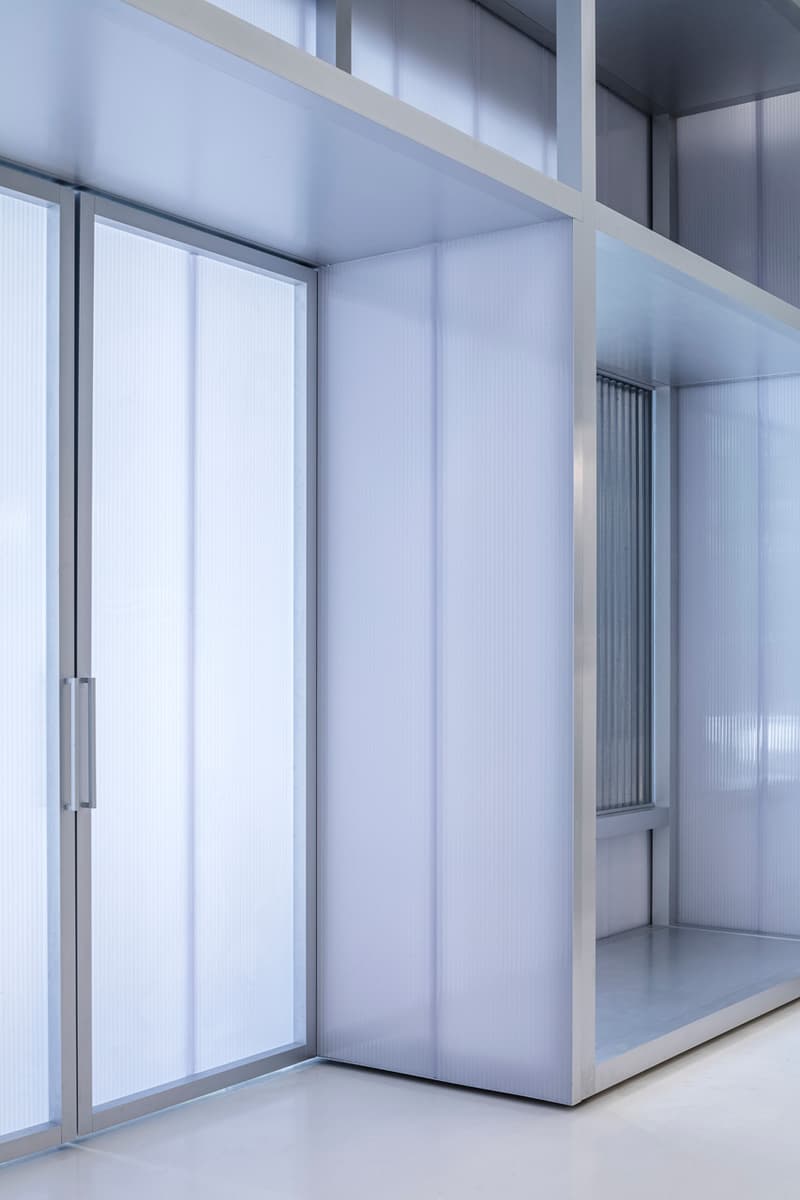 9 of 10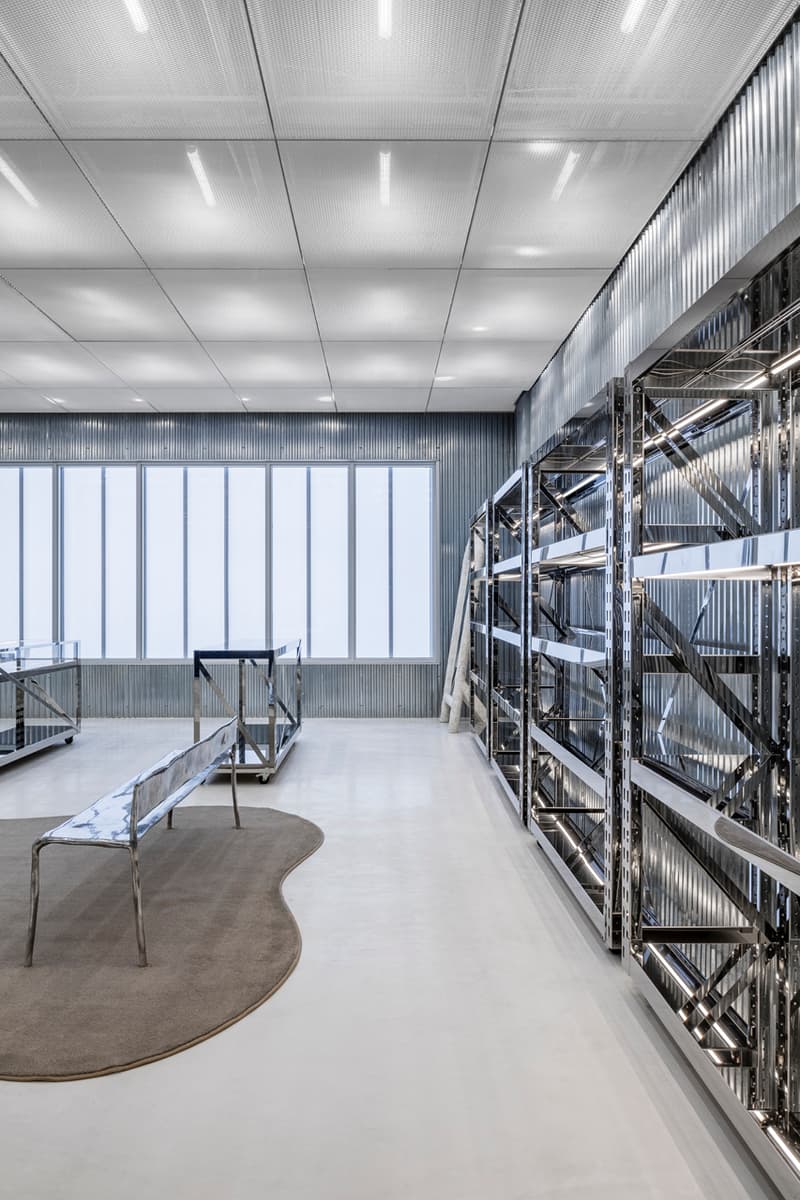 10 of 10
Off-White™ has unveiled its all-new store in Miami's design district, which is much more than just a clothing space as it was made to be a fulfillment center and a multipurpose events venue.
Samir Bantal, the director of architecture firm OMA's research arm AMO, and Virgil Abloh, rethought about how physical shops should function when creating this space. During a time of mass store closures and the continuing rise of online shopping, the idea for a physical store became redundant — instead, the space is a venue for talks, runway shows, music and art events, and much more.
In an exclusive interview with Dezeen, Abloh said, "It'll be a cafe that extends out into the street, it'll be what the environment needs it to be rather than the betting on, hey, this square footage needs to be used for retail 24/7." He added, "Who knows, by the time it opens I might turn it into like an Uber delivery of Off-White™ — that's the freedom and the fun."
The two-story building features an opaque polycarbonate wall on the ground floor that can be pushed back, opening up space inside the store by reducing the amount of storage at the rear and bringing the outdoors in at the front. "This is the first Off-White™ store to have a facade you know, that street level so the expression, the signage, you know, as the words Shop is a shop, but then has like, an X through the middle, and it's very, like monolithic," said Abloh. He added, "The face of the concept is expressed on the facade."
Inside is fittingly sparse and channels the interior design of a fulfillment center. Storage is robust and made from metal, floors are made from lightly stained concrete, walls are lined in corrugated metal and the ceiling is covered in mesh panels. Get a feel for the new space in the gallery above, and experience it for yourself in real life at 127 NE 41 Street, Miami.
In other news, the legendary Berghain nightclub in Berlin is becoming an art gallery.
Off-White™, Miami Design District Store
127 NE 41 Street
Miami