MC Audiotech Crafts $35,000 USD Mid-Century Modern-Styled Speaker System
A new brand created by two audio experts with 60 years of combined experience.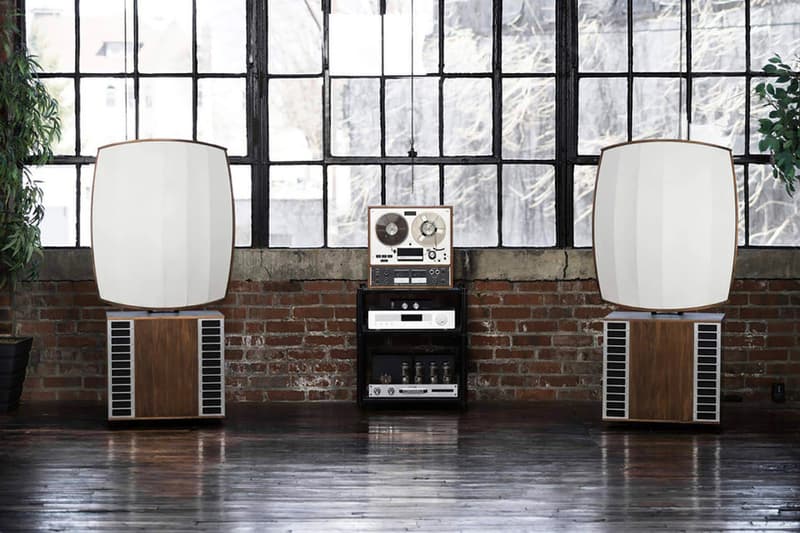 Brand new audio company MC Audiotech has released its debut speaker system, named the Forty-10.
Informed by Mid-Century Modern design sensibilities, the arrangement carries 10 Wide-Band Line Source transducers that took a staggering 40 years to develop, ensuring the sound it plays is as beautiful as the way it looks. The entire loudspeaker is composed of two parts: an "array" which houses the 10 WBLS drivers and a "folded cube" down below which holds two 18-inch pro sound woofers. The former can handle any frequency from 100Hz upwards, while the latter deals with anything below that number.
"The Forty-10 is a two-way design consisting of our in-house designed and built proprietary transducers mounted in a double-curved spaced array™ and the totally separate folded cube™ low-frequency enclosure," says the company. "The system is so efficient that can be driven by as little as 15 watts from the softest pianissimos to the most massive crescendos and is seriously full range, treating the lucky owner to a complete presentation of the recorded information, regardless of genre."
Available in either walnut veneer and an off-white grille or figured maple with a golden-brown grille, the MC Audiotech Forty-10 speaker is now retailing for $35,000 USD. Head over to the brand's website to learn more.
Elsewhere in design, Pelican has released an R60 personal ruck case.