Marvel Stars Pay Tribute to Chadwick Boseman
Including Chris Pratt, Zoe Saldana, and Angela Bassett.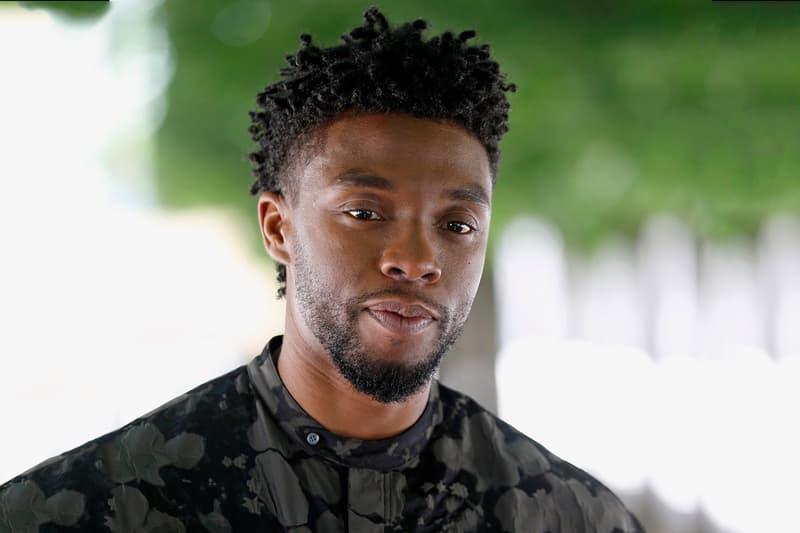 After news of Chadwick Boseman's tragic death broke earlier today, the actor's Marvel co-stars have paid tribute to his work online. The actor passed away after a lengthy battle with cancer, according to an official statement.
The actress Angela Bassett, who played Boseman's mother in Black Panther, posted an extended tribute to him on her Instagram page, sharing a little-known story about their first meeting:
"It was meant to be for Chadwick and me to be connected, for us to be family. But what many don't know is our story began long before his historic turn as Black Panther. During the premiere party for Black Panther, Chadwick reminded me of something. He whispered that when I received my honorary degree from Howard University, his alma mater, he was the student assigned to escort me that day. And here we were, years later as friends and colleagues, enjoying the most glorious night ever! We'd spent weeks prepping, working, sitting next to each other every morning in makeup chairs, preparing for the day together as mother and son. I am honored that we enjoyed that full circle experience. This young man's dedication was awe-inspiring, his smile contagious, his talent unreal. So I pay tribute to a beautiful spirit, a consummate artist, a soulful brother… 'thou aren't not dead but flown afar…'. All you possessed, Chadwick, you freely gave. Rest now, sweet prince. #WakandaForever"
Mark Ruffalo, who appeared alongside Boseman in the Avengers franchise, also shared a tribute to the actor, in which he wrote:
"All I have to say is the tragedies amassing this year have only been made more profound by the loss of #ChadwickBoseman. What a man, and what an immense talent. Brother, you were one of the all time greats and your greatness was only beginning. Lord love ya. Rest in power, King."
Chris Pratt, the star of Guardians of the Galaxy, wrote that "the world will miss his tremendous talent. God rest his soul." Pratt's Guardians co-star Zoe Saldana also posted a tribute to the actor on her Twitter account, writing in reference to her three children "I'm gonna have to tell Cy, Bowie and Zen that T'Challa has passed. What other king can I tell them about now?"
Michael B. Jordan, who played the antagonist Killmonger in Black Panther, shared an image to Instagram Stories of Jackie Robinson, the baseball player that Boseman had portrayed in the movie 42.