'Madden NFL 21' Soundtrack Includes Anderson .Paak, Rick Ross, Denzel Curry and More
The EA Sports video game releases August 28.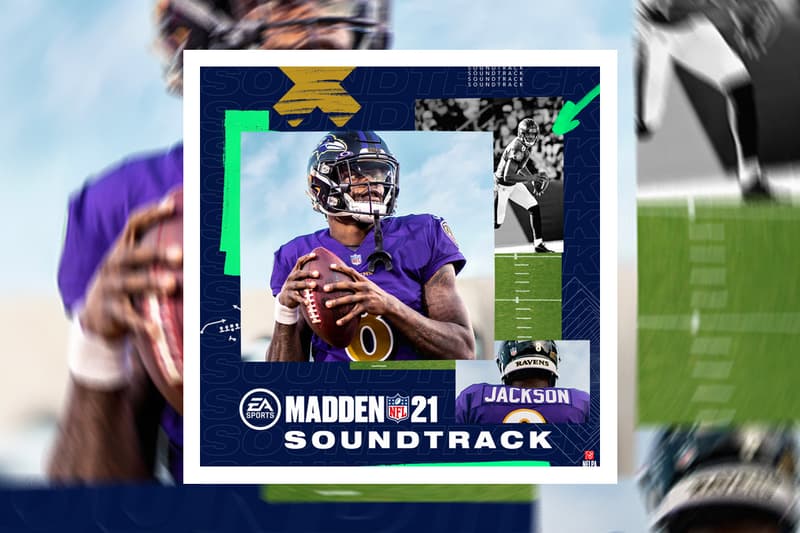 EA Sports has released the official soundtrack of Madden NFL 21 ahead of the game's August 28 release.
The 18-track list includes the likes of Anderson .Paak and Rick Ross' "CUT EM IN," Big K.R.I.T.'s "KICKOFF," EarthGang's "Powered Up," Jack Harlow's "Automatic," Smino, Monte Booker and The Drums' "Backstage Pass" and Yungblud and Denzel Curry's "LEMONADE."
Baltimore Ravens quarterback and reigning NFL MVP Lamar Jackson was previously announced as the cover athlete, following in the footsteps of fellow QB and prior league MVP Patrick Mahomes. "I grew up playing Madden and owned every copy I could get my hands on, so to be on the cover of Madden NFL 21 is a dream come true, especially when the cover represents so much of my story," Jackson said. "The welcome to the Madden family from around the league and from fans has been phenomenal and I think people will have a lot of fun with the new features coming in this year's game."
Stream the official soundtrack below. Madden NFL 21 releases August 28 for the Xbox One, PlayStation 4, and PC via Origin and Steam.
Elsewhere in music, 2 Chainz has announced his new album, So Help Me God.