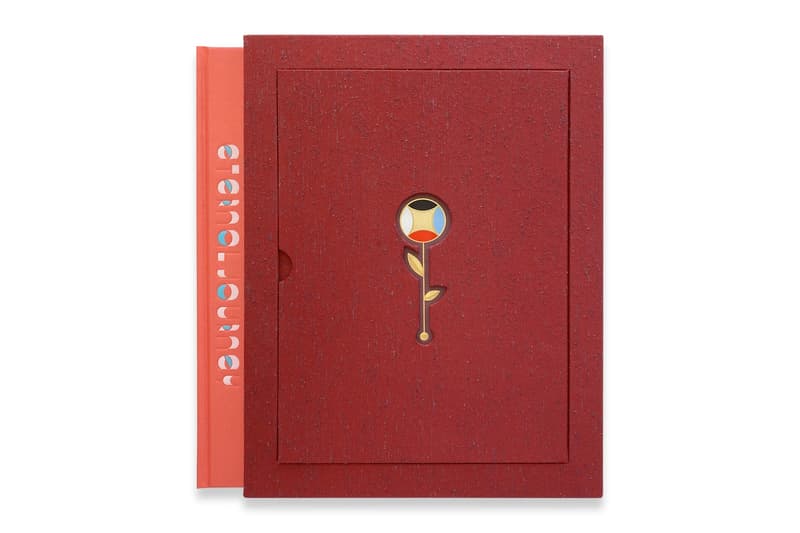 1 of 3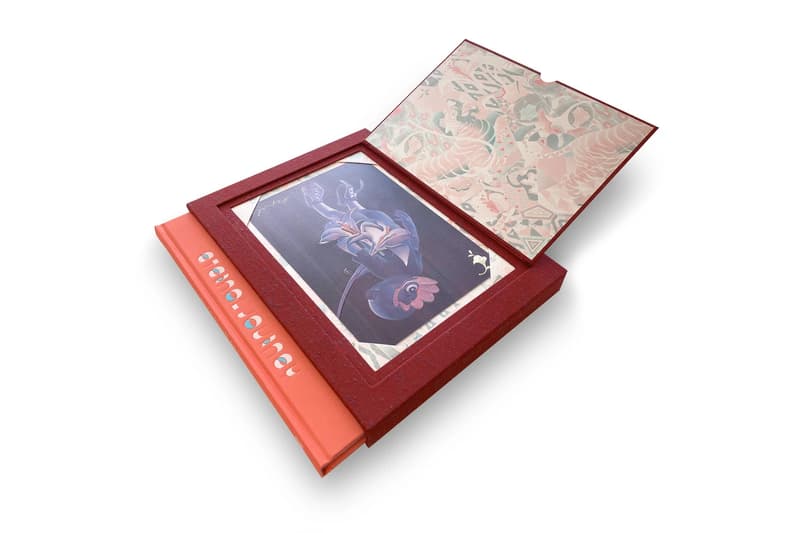 2 of 3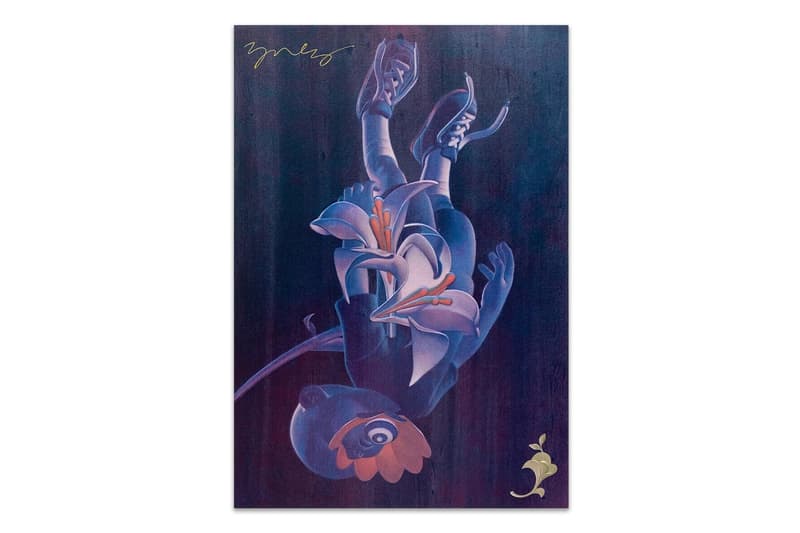 3 of 3
James Jean Launches Limited Edition Slipcase 'Eternal Journey' Catalog
Complete with a high-quality print to commemorate his largest exhibition to date.
---
Last April, James Jean opened his largest solo exhibition to date called "Eternal Journey." Taking place inside Seoul's Lotte Ate Museum, the immense presentation featured over 500 different works of art including large-scale paintings, sculptures, staled glass work, video art and numerous installations. One of the highlights of the show was a 10-meter-wide painting titled Descendants — Blue Wood. The artist found inspiration in the city's humongous Lotte World Tower to create the work, portraying a giant beanstalk to represent the towering establishment alongside natural elements.
This time around, Jean launches an in-depth catalog spotlighting all of the works exhibited at the museum show. The interior of the slipcase edition includes pearlescent and gloss-enhanced endpapers, pink gilded edges, and a signed and numbered bookplate. Embellished on the cover is a dimensional golden emblem of the Descendent artwork. Measuring 12 inches tall and roughly 10 inches wide, the book arrives with a signed and numbered limited edition print inside a compartment with a magnetic enclosure. 
The Eternal Journey slipcase edition is limited to 250 copies and features 176 pages. Expect the book to launch on James Jean's website on September 2 for $250 USD apiece. Standard editions, excluding the print, will also be available for $50 USD each.
In other art releases, The Hundreds commissioned artists to design a series of limited edition bandanas to benefit coronavirus relief efforts and social justice organizations.