Hot Toys Crafts Incredibly Realistic Zombie Iron Man Figure from 'Spider-Man: Far From Home'
A special addition to your armored collection.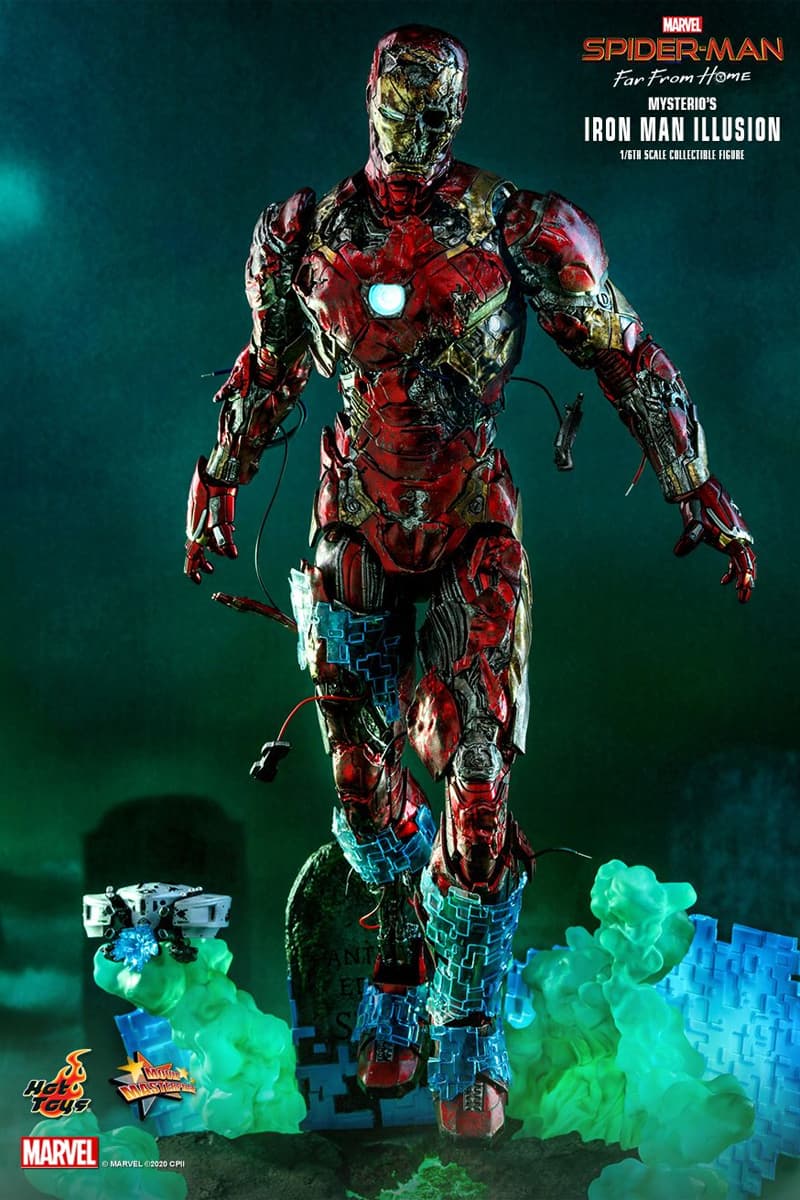 1 of 4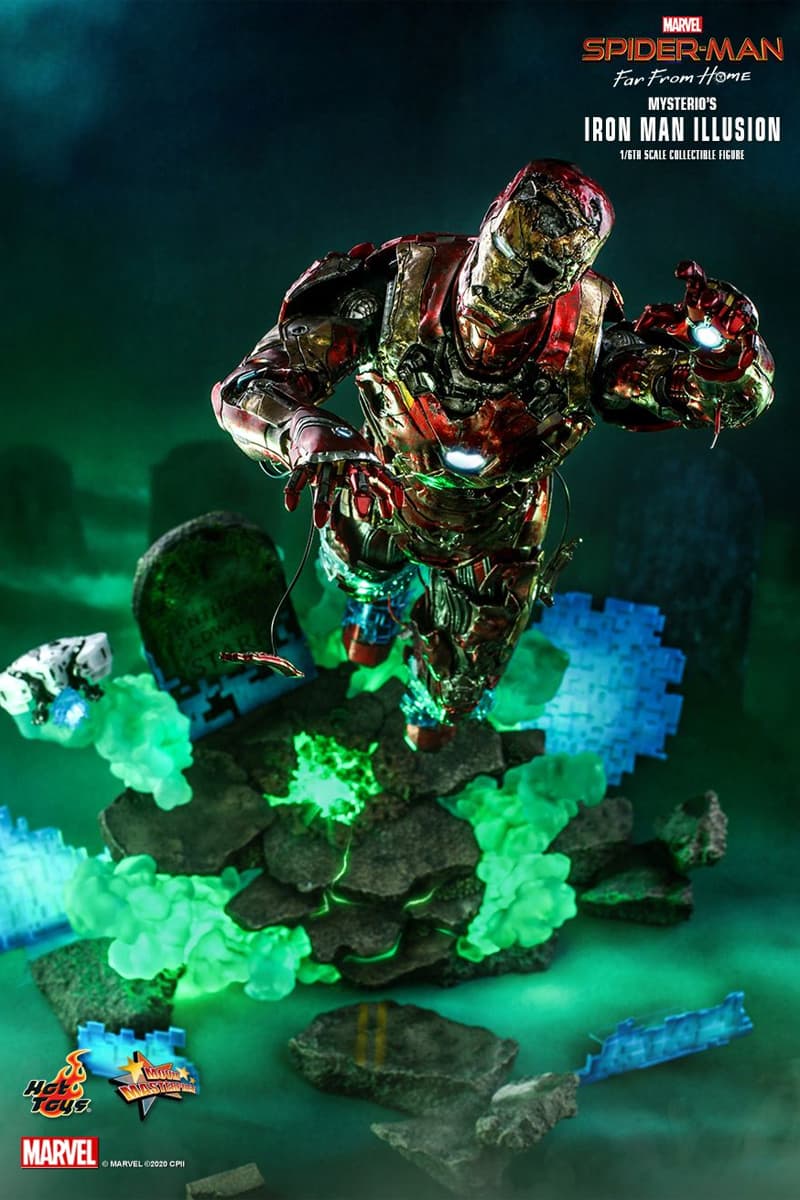 2 of 4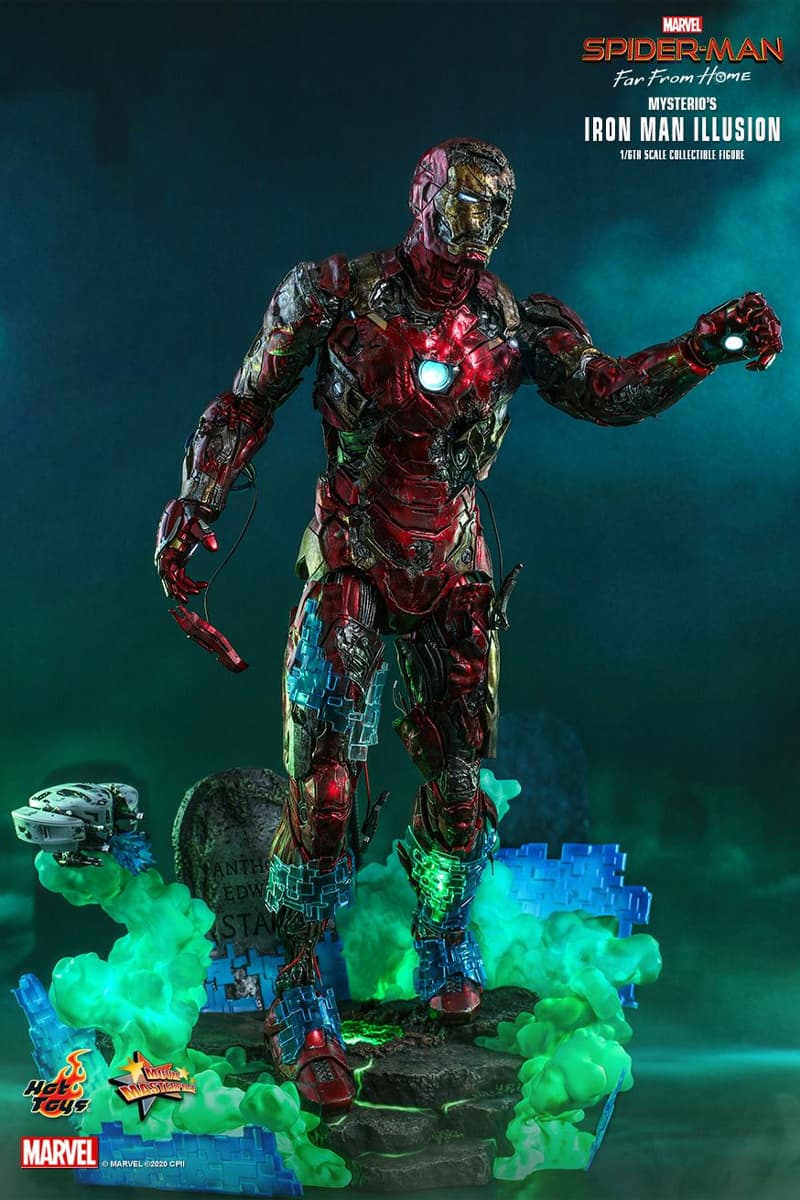 3 of 4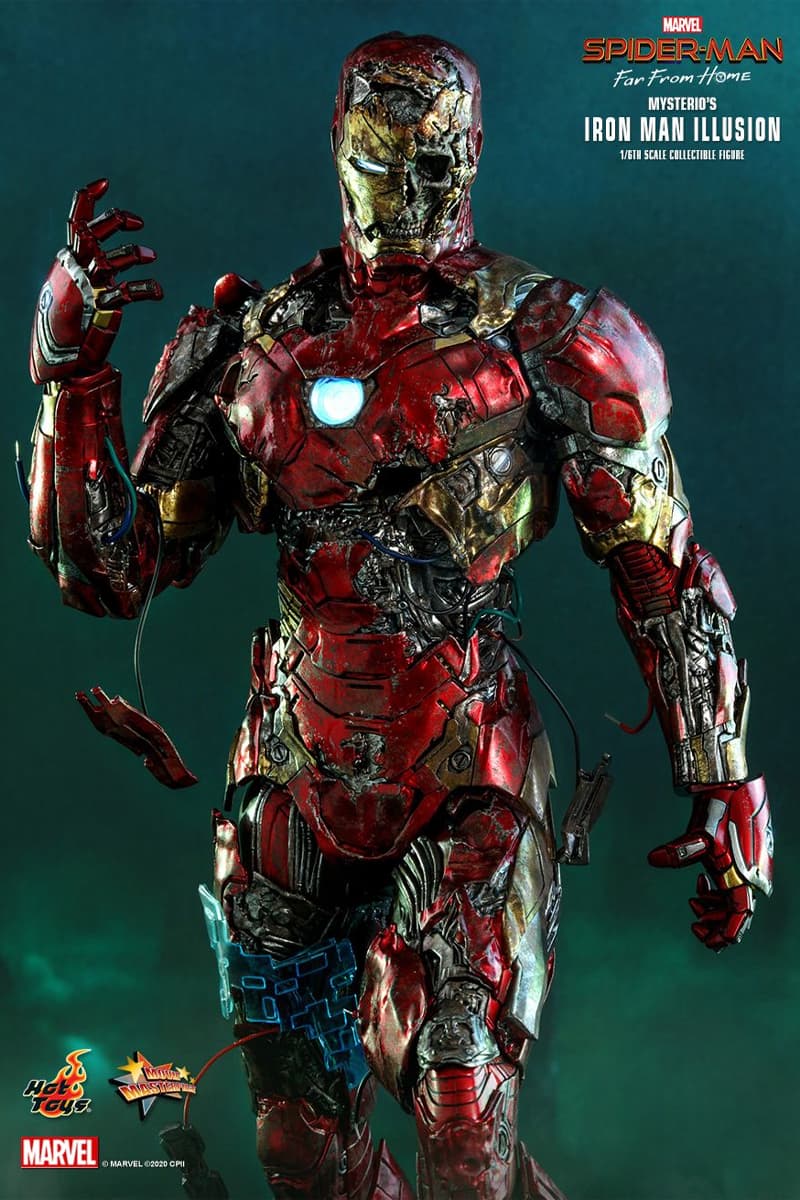 4 of 4
Shortly after unveiling a new 1/6th figure of Spider-Man in his Spider Armor MK IV suit, premium collectibles company Hot Toys has now debuted another character featured in one of Spidey's own films: Iron Man. Unlike the previously pristine, polished, and handsome models, however, the company has now tapped a rather unusual and unique take on the character from Spider-Man: Far From Home, basing it on Mysterio's haunting zombie illusion of the armored superhero.
At 1/6th scale, the figure stands roughly 32 cm tall and features only 10 points of articulation this time around due to its complex and relatively fragile construction designed to enable as much battle-damaged detail as possible. Modeled after Mysterio's illusion to strike fear into our friendly neighborhood Spider-Man, Iron Man's armor is completely shredded with wires, cables, and internal mechanical details all exposed. His Arc Reactor features a battery-powered LED that lights up, shining out of the broken parts of his chest and shoulder armor as well. Completing the package are extra pairs of hands for various gestures, various illusion panels, as well as a themed base featuring Tony Stark's gravestone and one of his illusion drones.
Hot Toys' upcoming zombie Iron Man 1/6th figure is scheduled to release in mid-2022. Head over to the company's website to learn more.
Elsewhere in the world of collectibles, PCS Collectibles and Sideshow have unveiled their own Scarlet Spider statue.