Sotheby's Leans Heavily on Online Auctions for Better-Than-Expected 2020 Revenue
The first time virtual sales have topped 10%.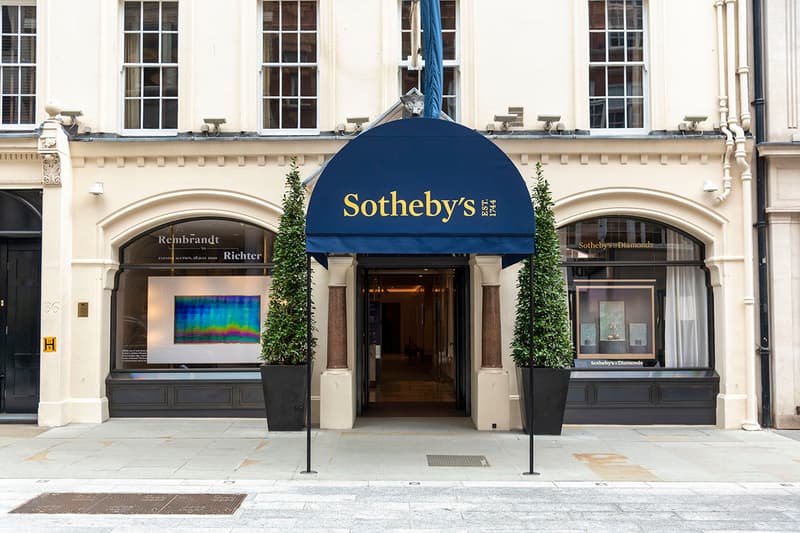 International auction house Sotheby's has announced its revenue for 2020 so far, recording $2.5 billion USD in sales to the end of July. While this amount is 25% down from the same period last year, it also represents a better-than-expected resilience to the disruption caused by COVID-19 and subsequent government measures.
One of the driving forces behind this performance was the increase of online sales across the year. With over 180 online sales, and volume up by 540%, Sotheby's brought in over $285 million USD through this channel, representing the first time that online sales have made up over 10% of total sales.
Announcing the results, Sotheby's CEO Charles Stewart said, "Our team successfully took the circumstances of the past several months and turned them into opportunities, which advanced numerous initiatives that will likely change our business forever."
As well as the success of virtual sales, Sotheby's also introduced new buy-now initiatives such as the Sotheby's Gallery Network. These new revenue streams are an important part of Sotheby's strategy to attract new and younger art collectors.
Alongside the new initiatives, Sotheby's also held two live global auctions, although activity was restricted below the top tier evening sales due to a lack of supply rather than smaller buyer demand. Overall, the average lot value for digital and live sales over $20,000 USD, more than doubling since 2019. "Although driven by necessity, it's clear that our clients' interest and confidence in technology has fundamentally changed," said Stewart.
In other art news, Steve McQueen's Tate retrospective is due to reopen this week.