Yohji Yamamoto SS21 Collection Tweaks Elegant Time-Honored Silhouettes
Emphasizing elongated construction, light layers and dark shades.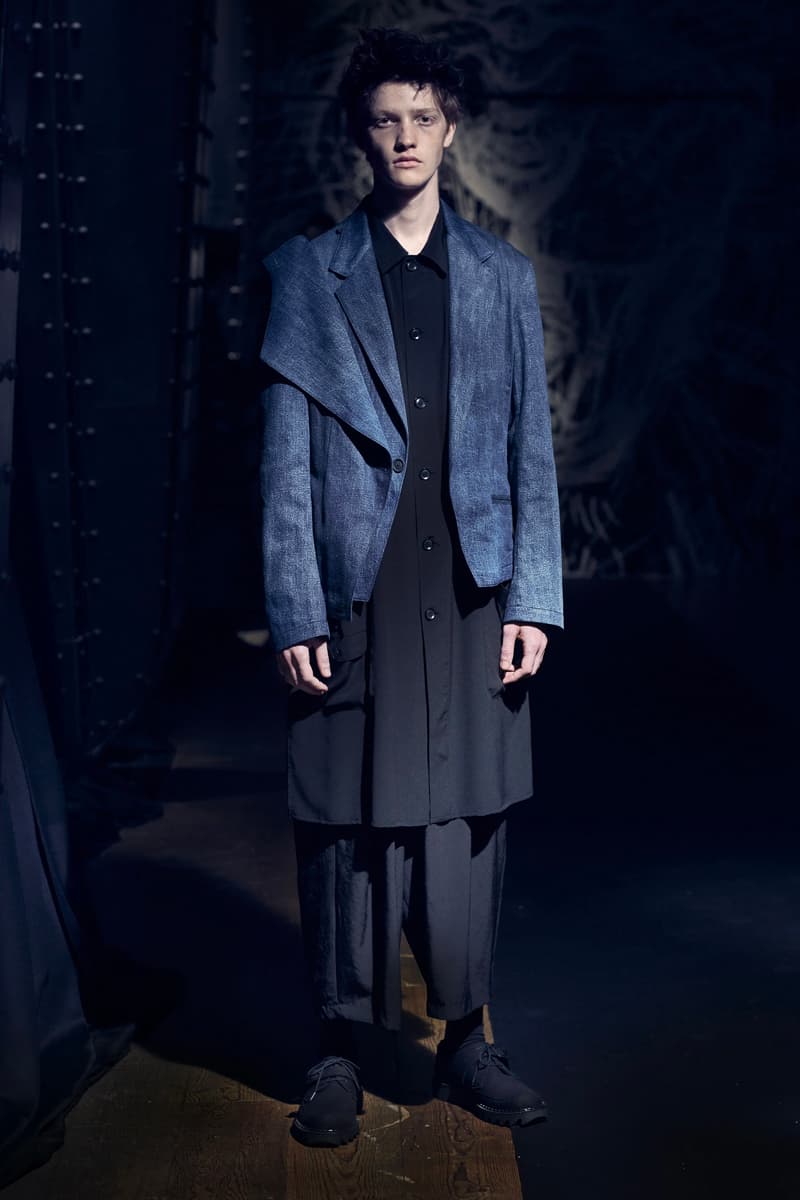 1 of 22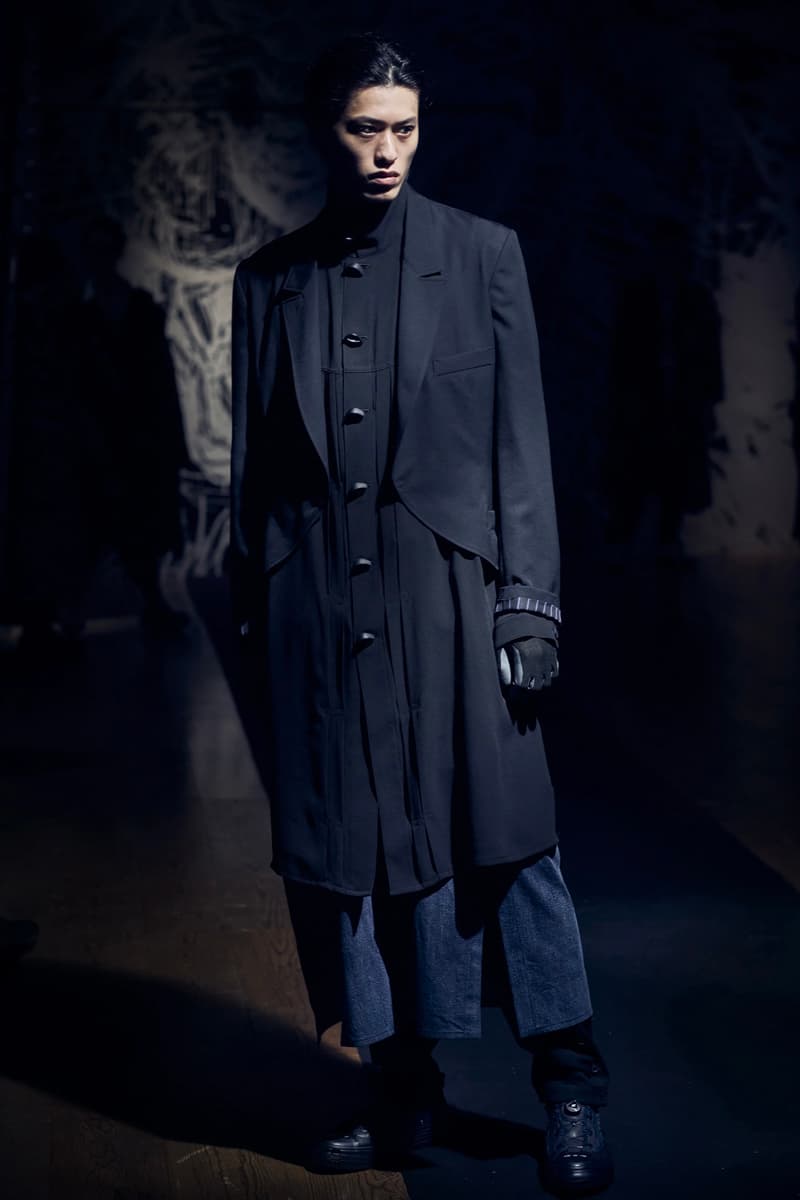 2 of 22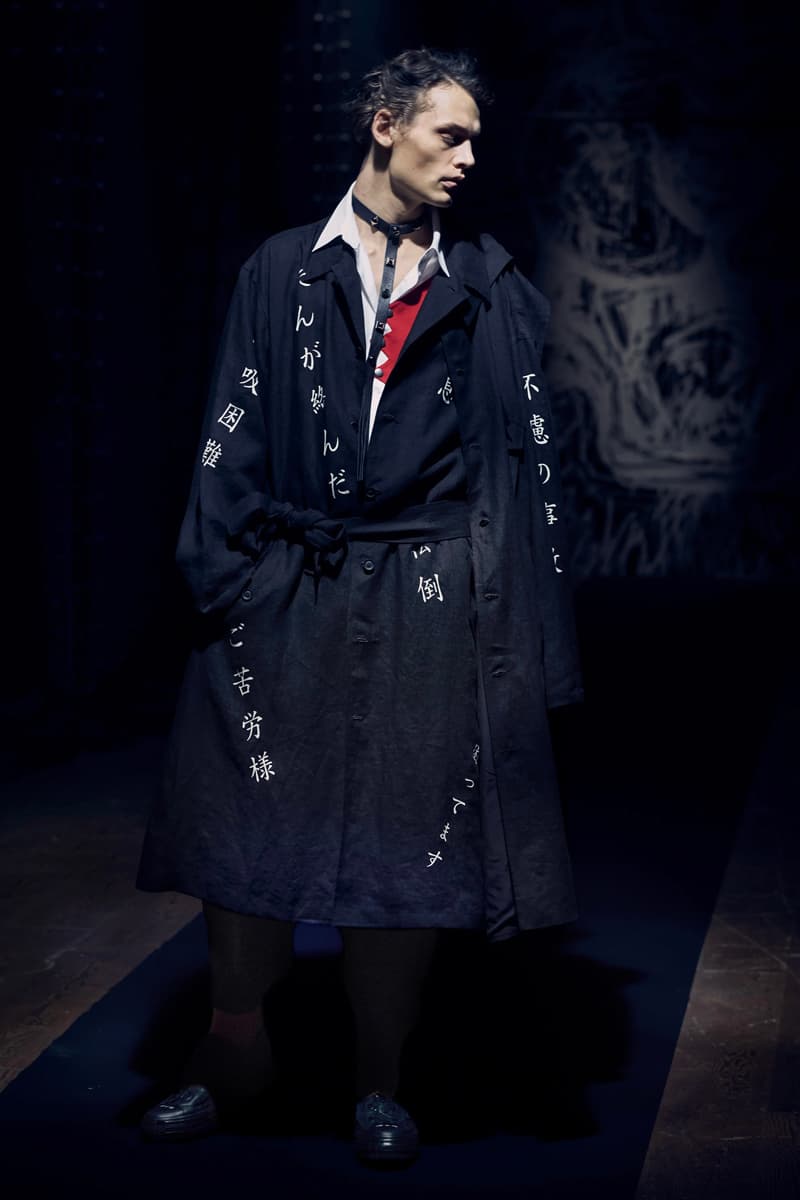 3 of 22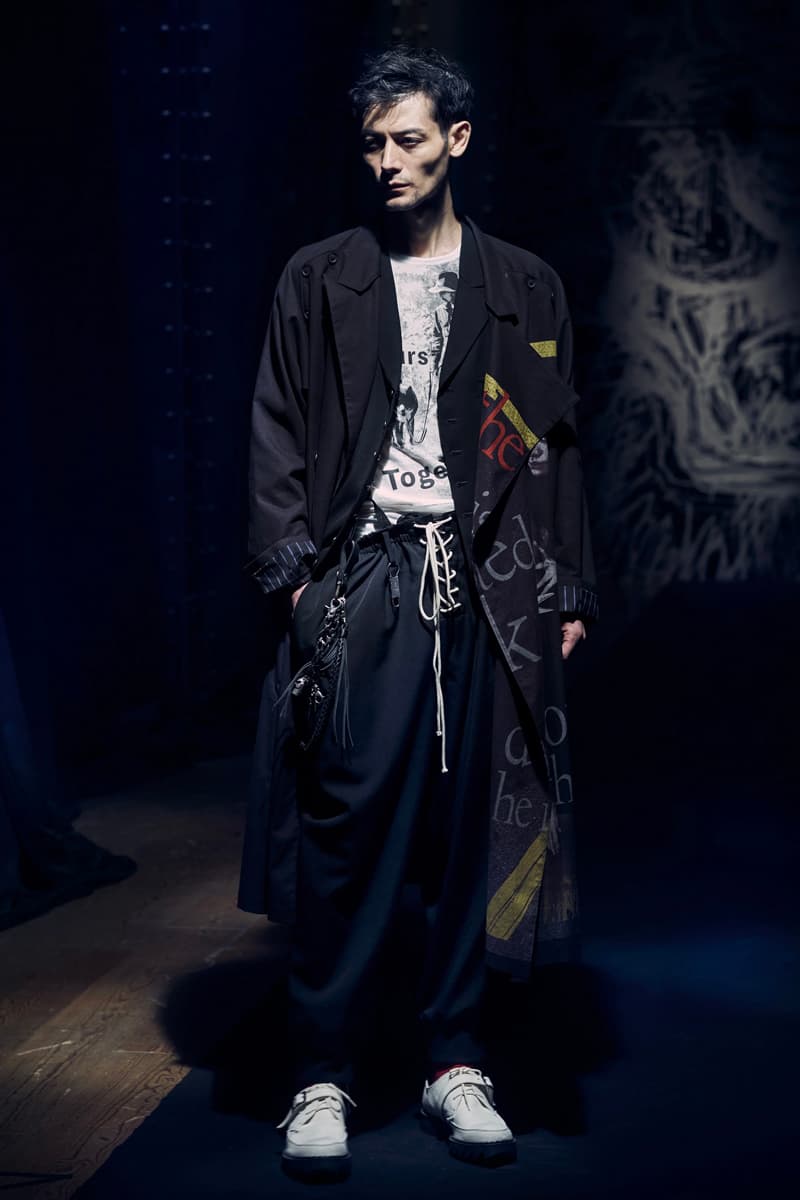 4 of 22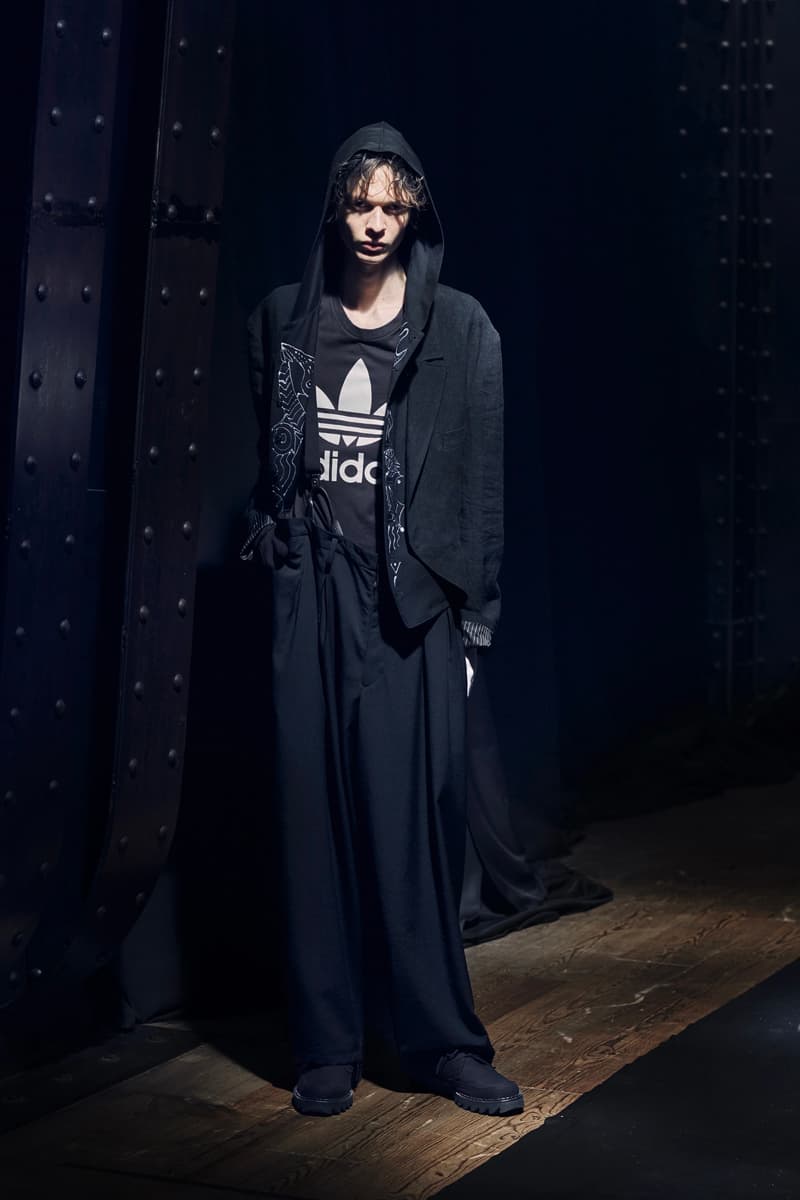 5 of 22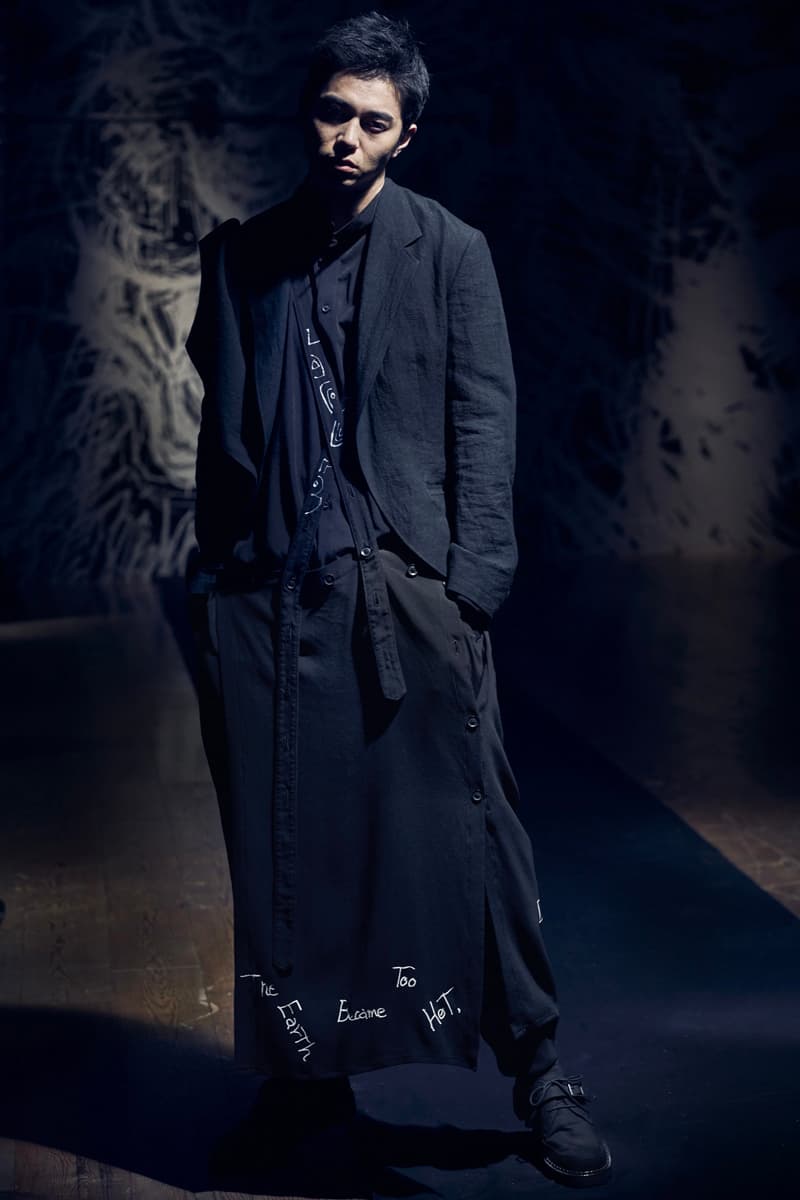 6 of 22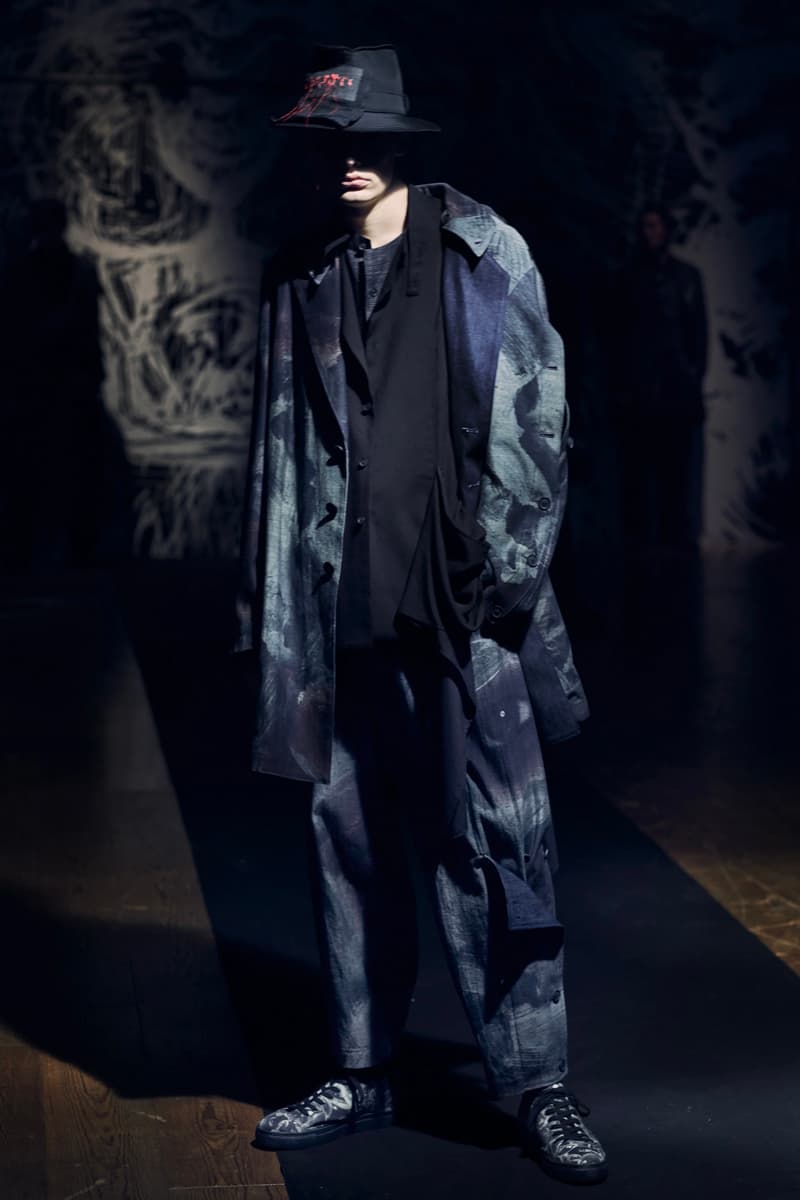 7 of 22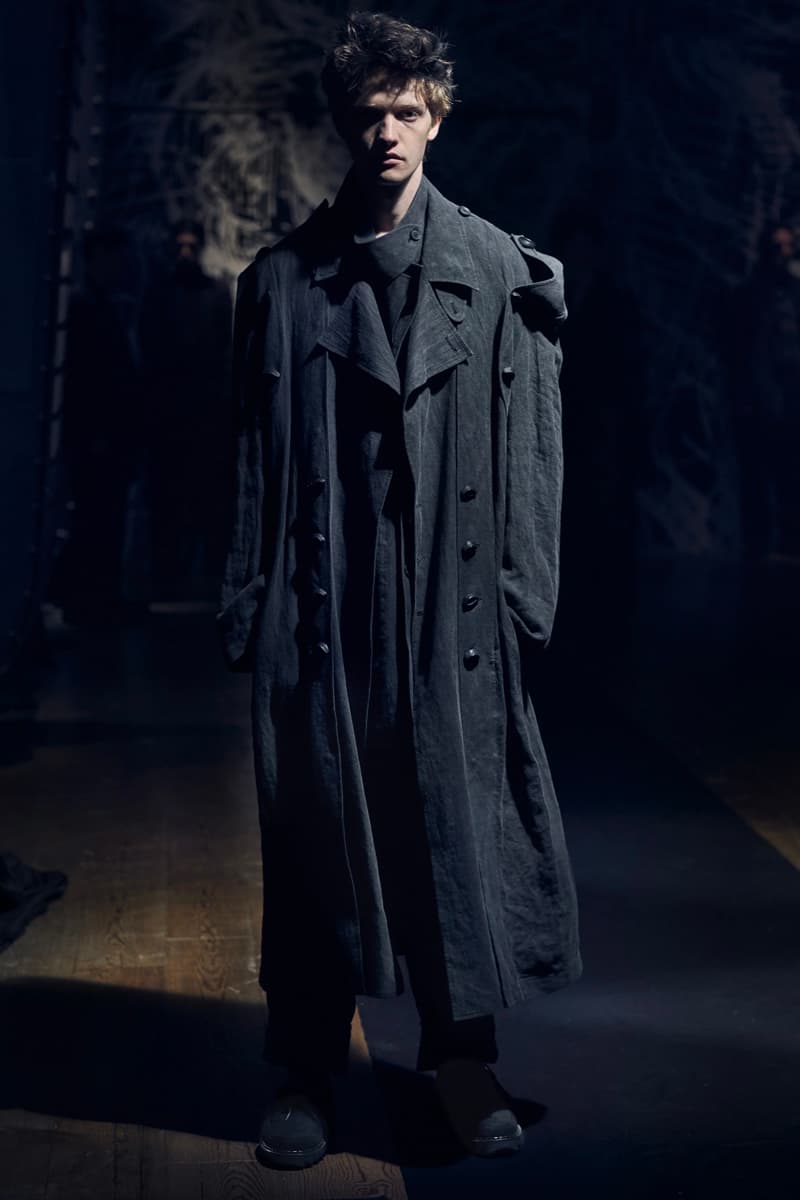 8 of 22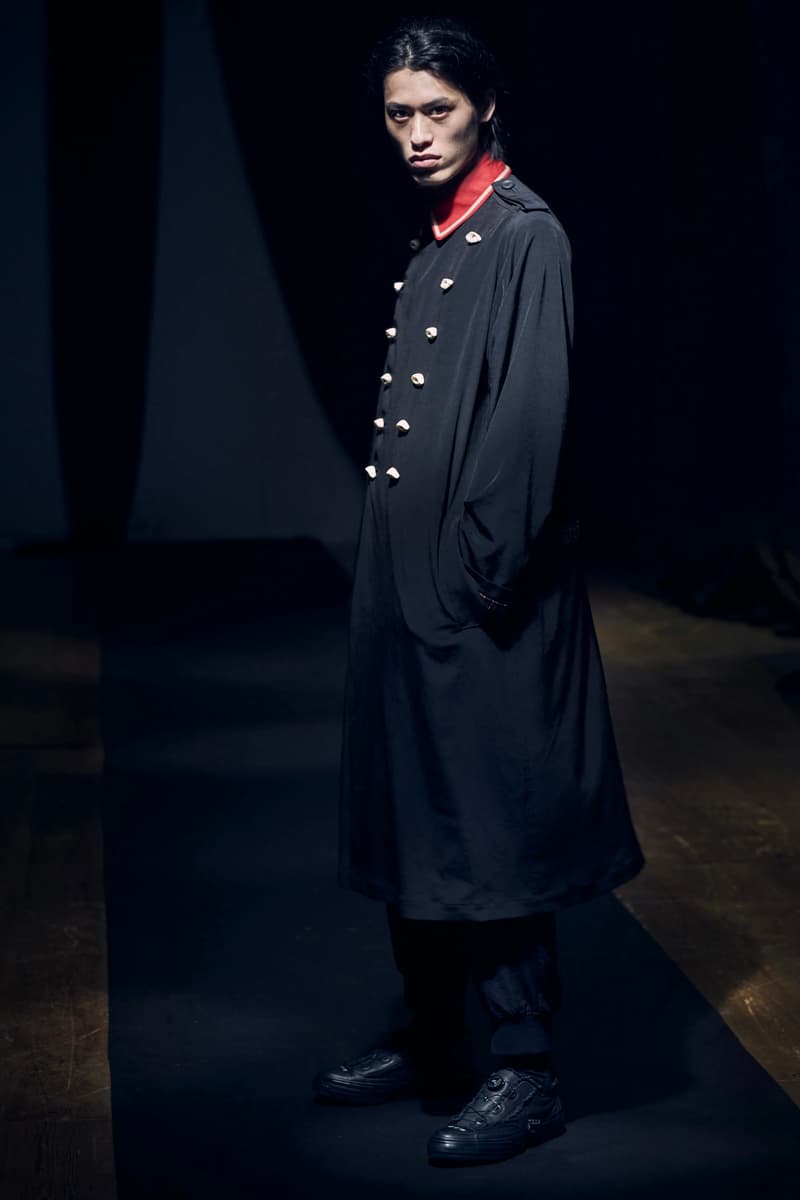 9 of 22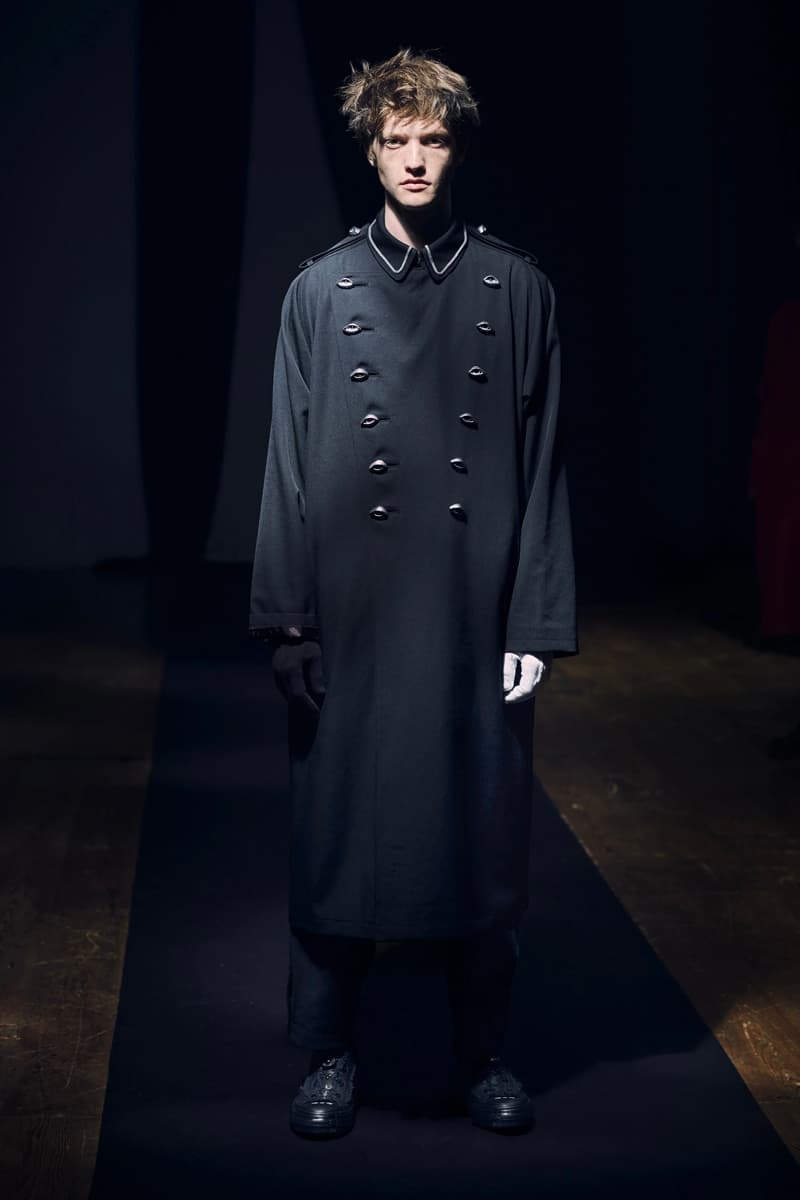 10 of 22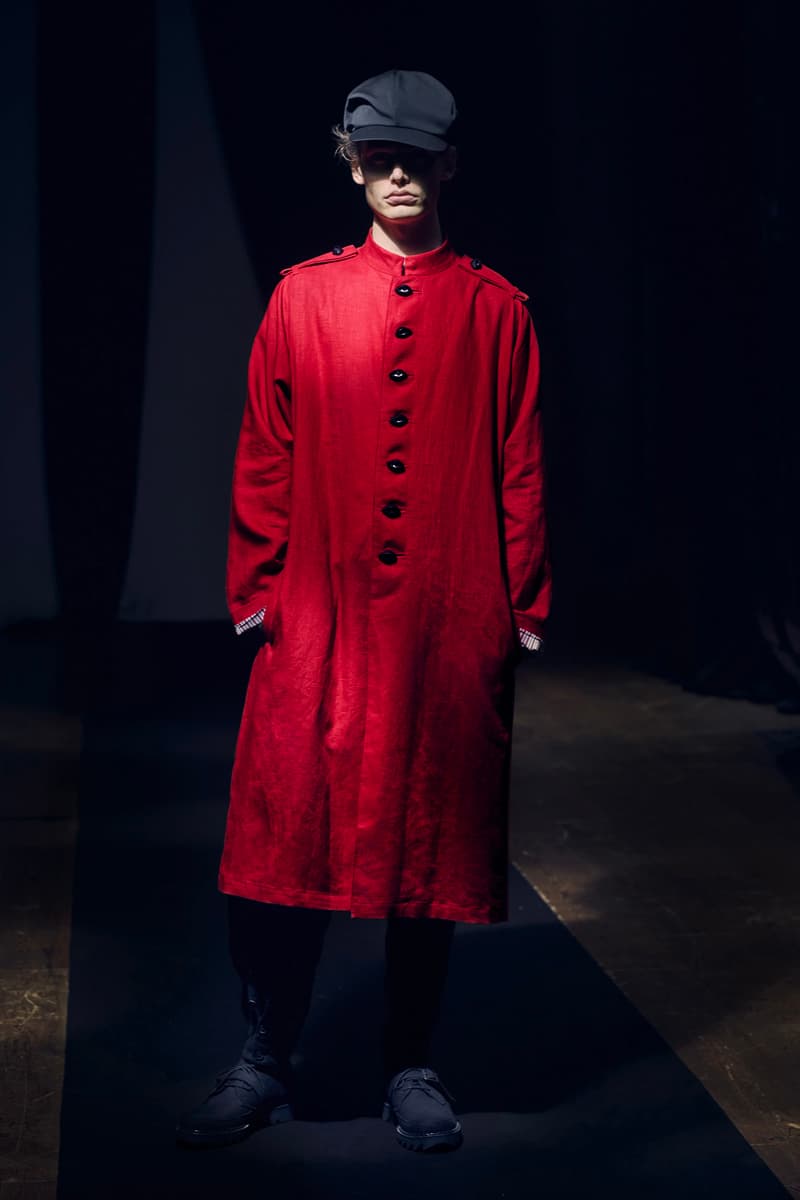 11 of 22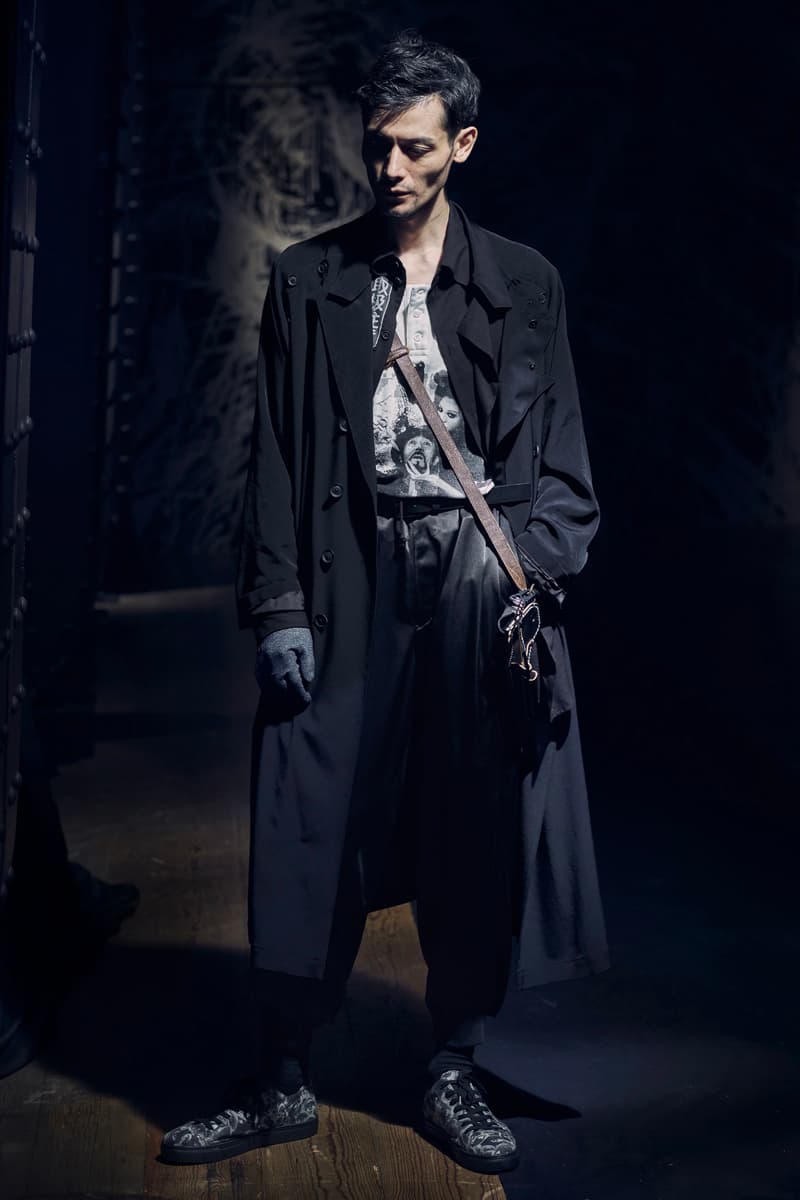 12 of 22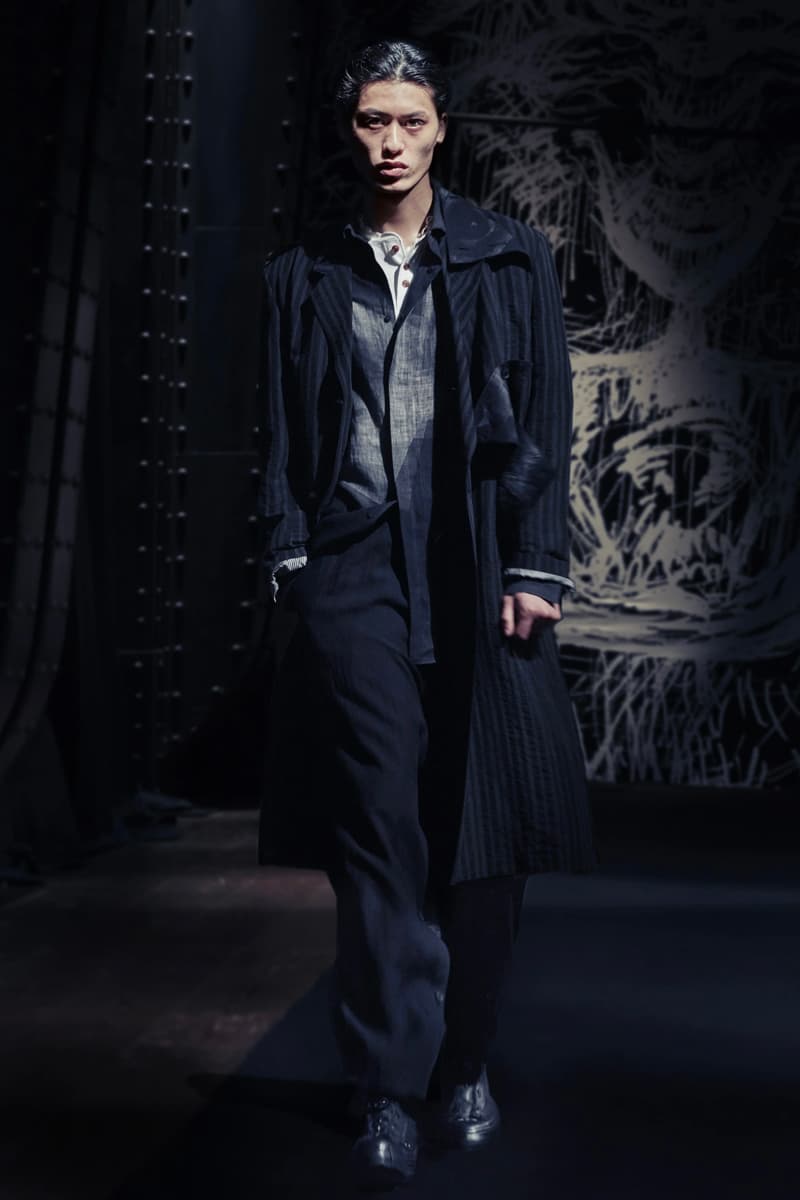 13 of 22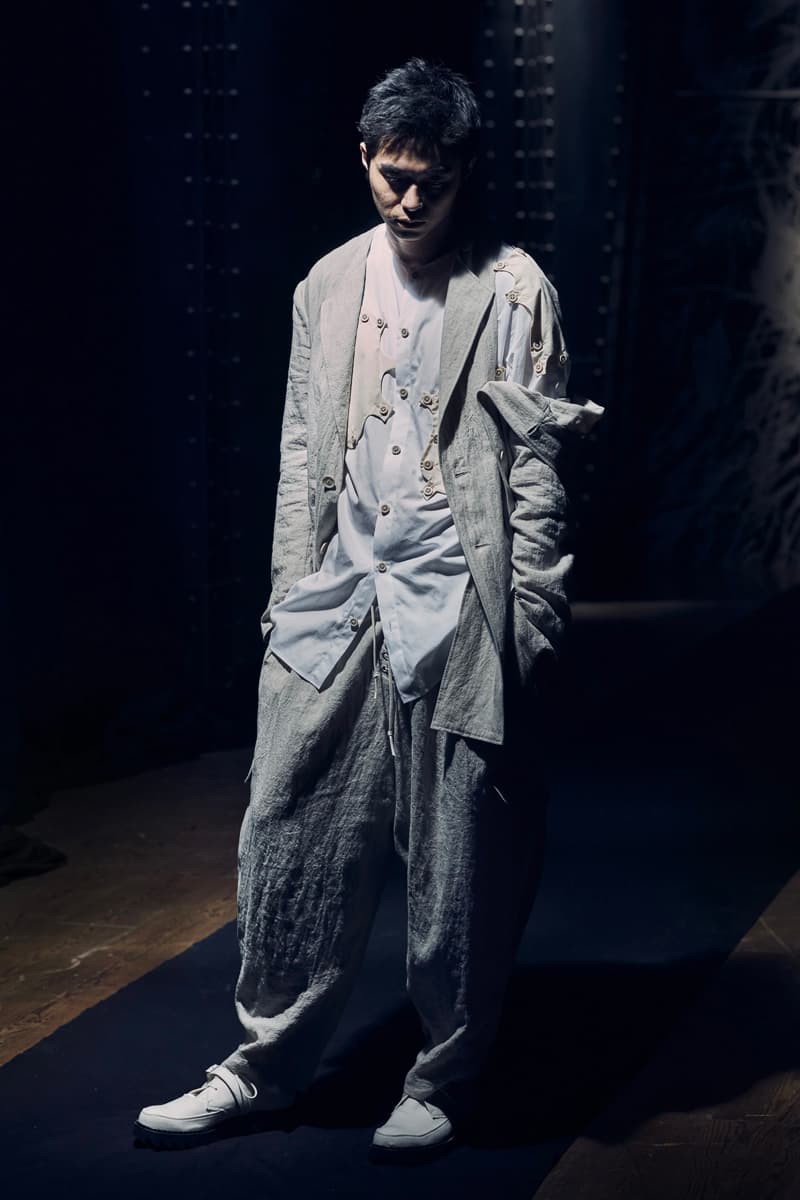 14 of 22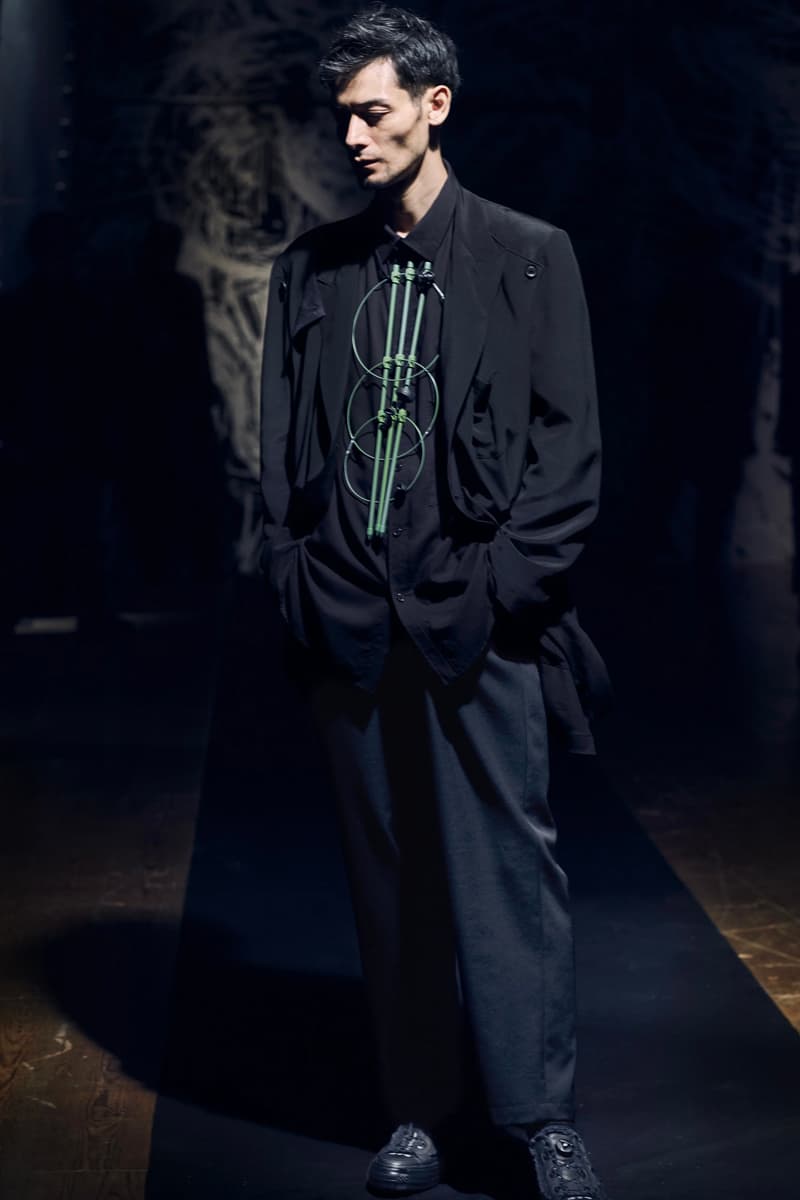 15 of 22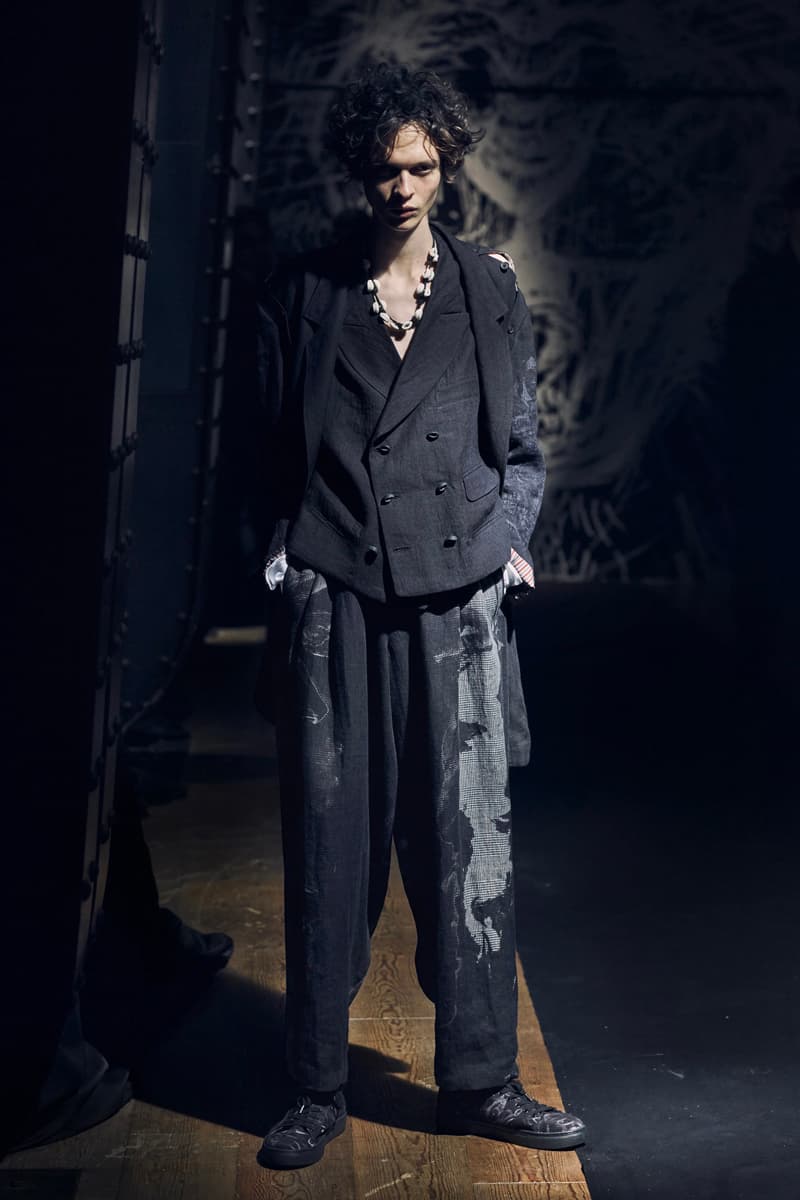 16 of 22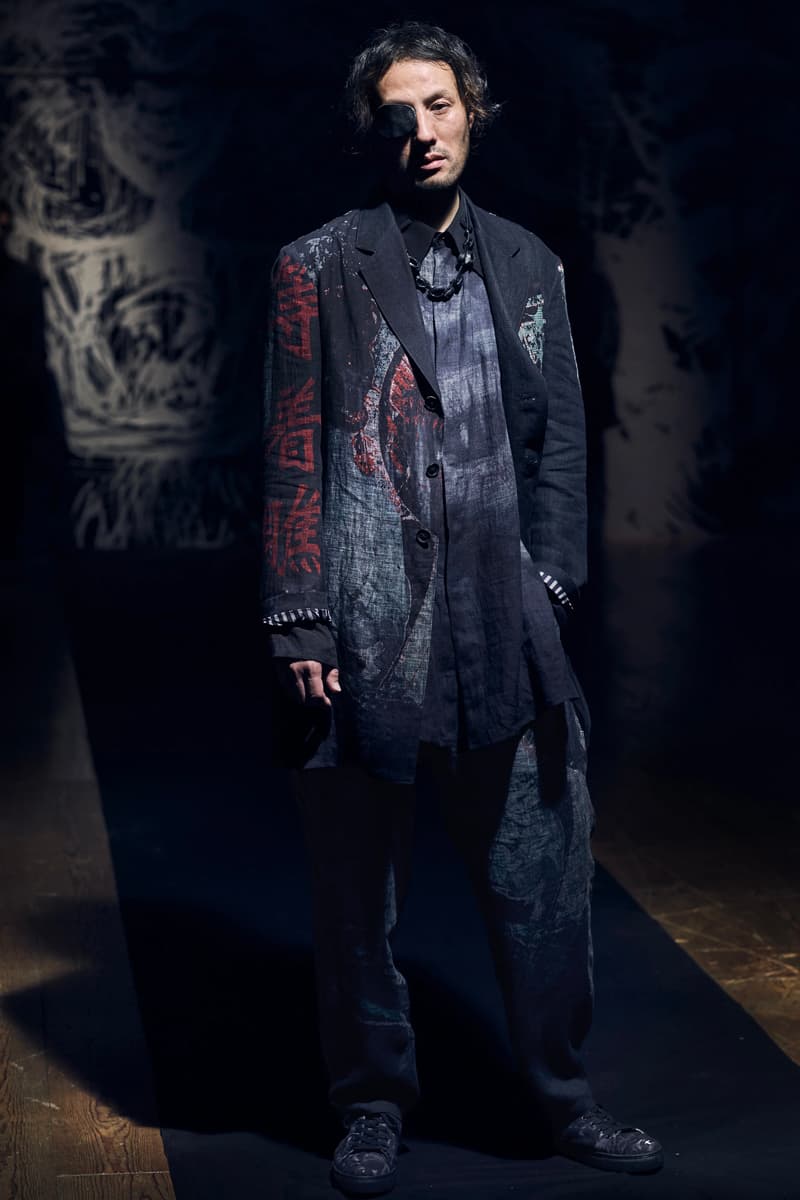 17 of 22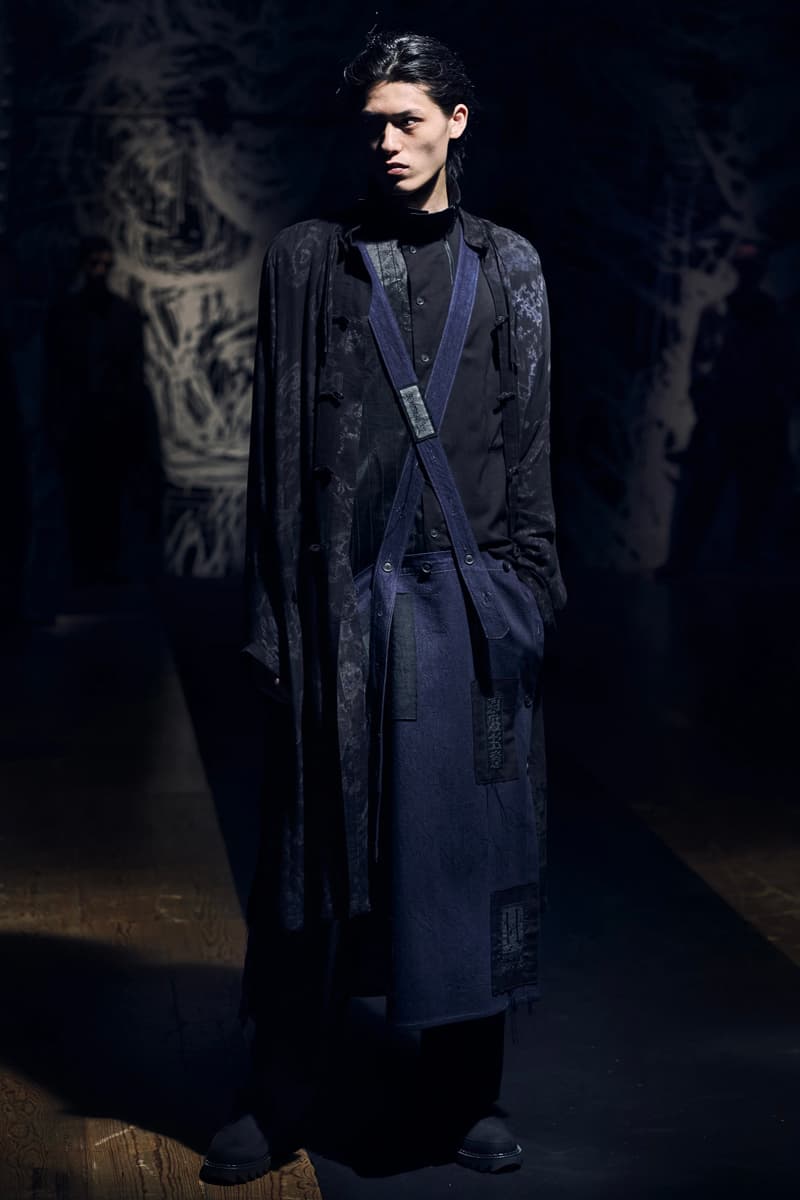 18 of 22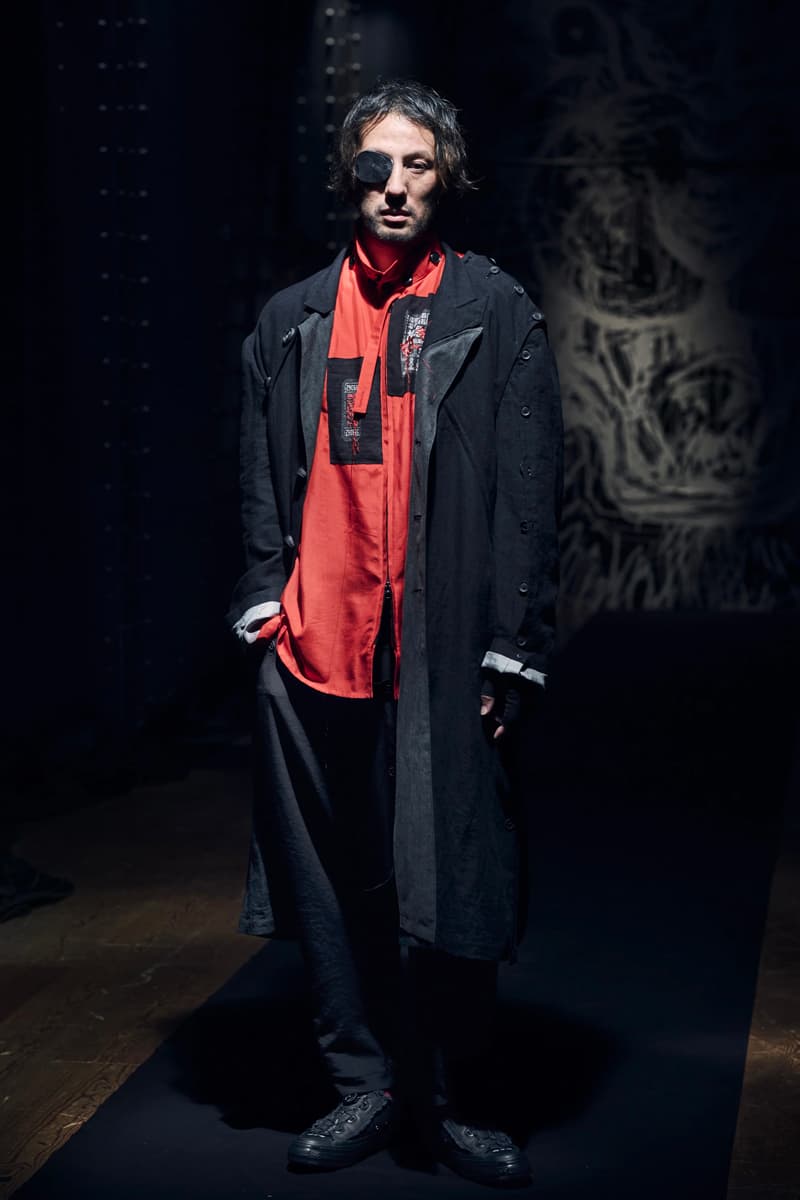 19 of 22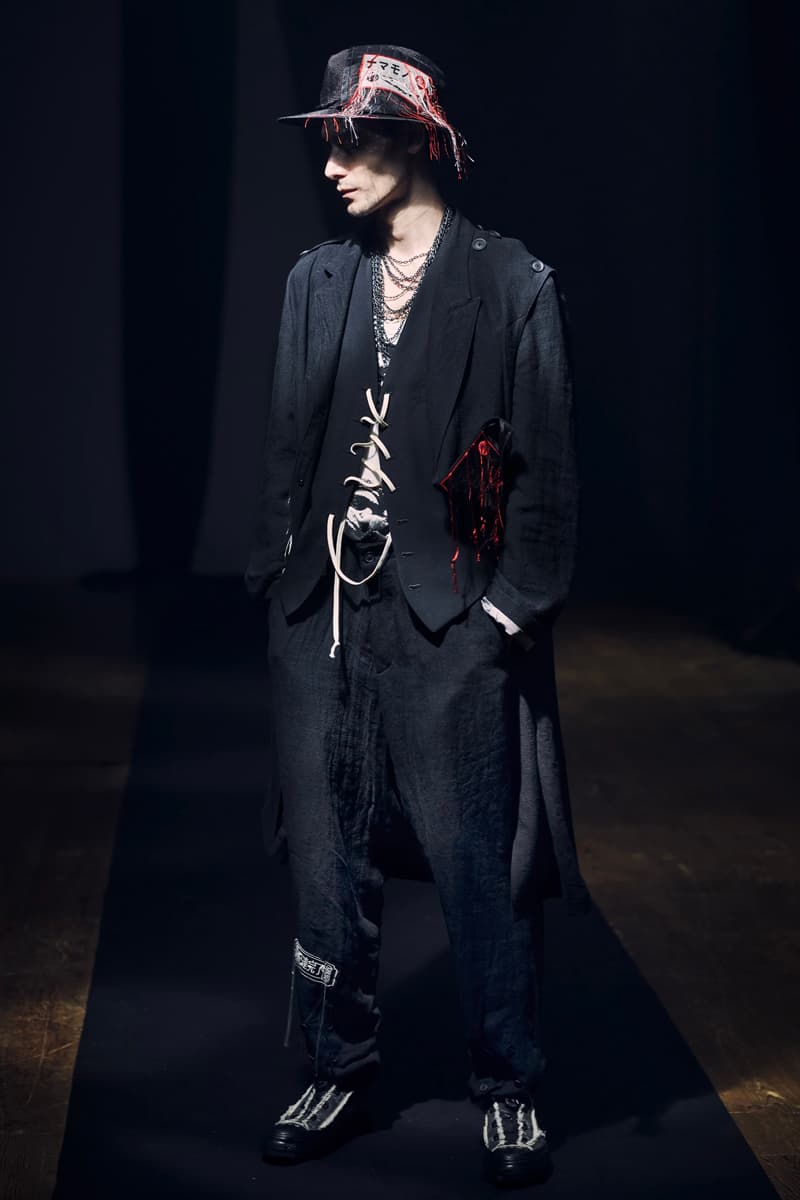 20 of 22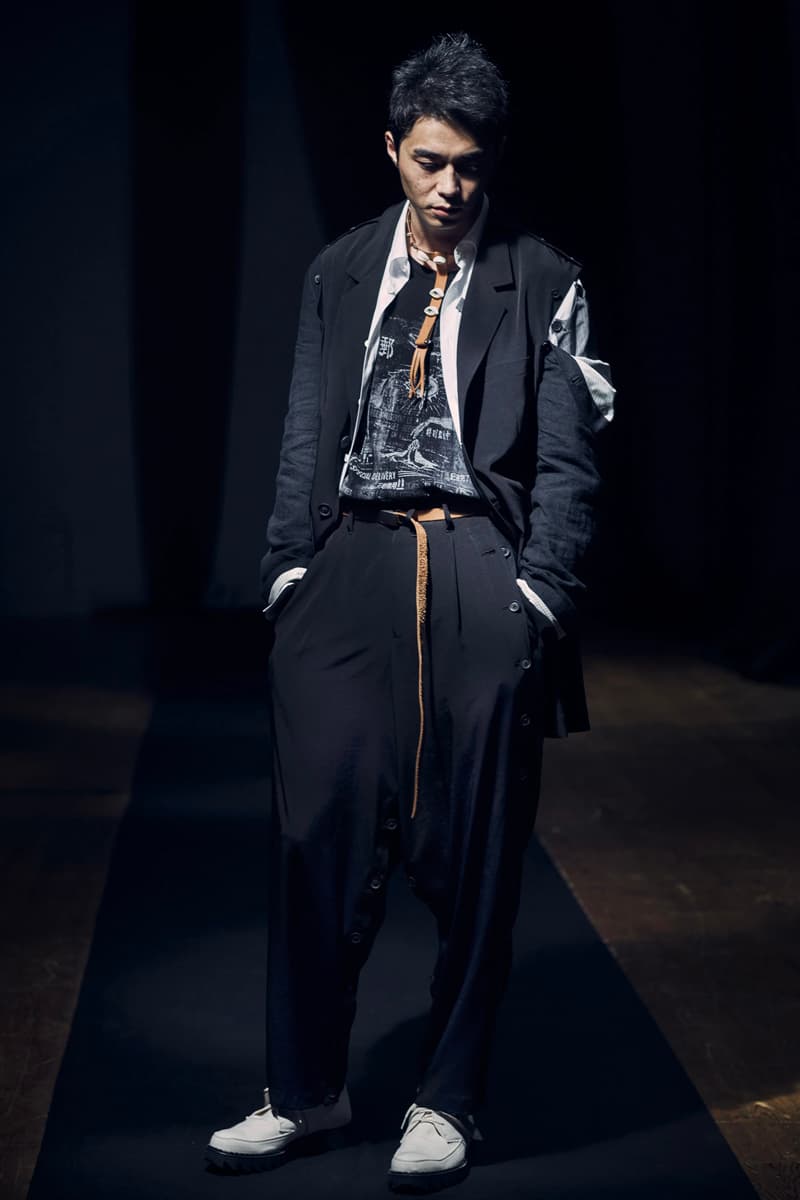 21 of 22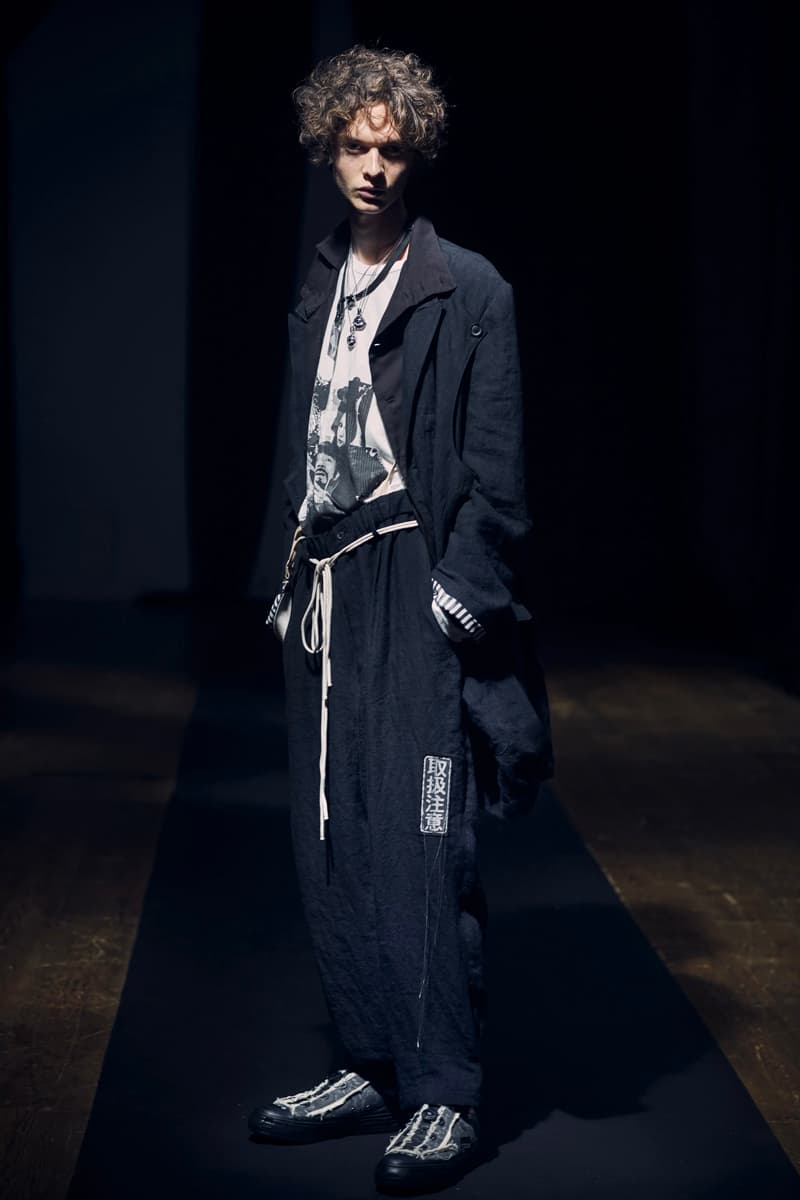 22 of 22
Yohji Yamamoto has unveiled its Spring/Summer 2021 collection for Paris Fashion Week. Amid the current COVID-19 pandemic, the eponymous label lensed its collection against a dimly lit backdrop to reflect the designer's tastefully subdued designs.
The collection includes a series of elongated silhouettes, like trench coats, blazers, sleek button-ups and graphic T-shirts, constructed with loose, draping fabrics like wool and linen. The label embraced its signature black aesthetic, placing most of the focus on texture and construction — a swathe of contrasting motifs like Japanese characters, faded graphics and rich dyes are sporadically emblazoned throughout the range.
But beyond the dark shade, accent colors have been added to the collection as well. One noteworthy piece is an all-red trench coat detailed with black buttons along the epaulets and central closure. It sees a raised Mandarin collar and a hemline that runs past the knees, finished off by light checkered lining. Garments like the oversized denim pants with overall straps and pin-striped coat demonstrate the label's affinity for modernizing time-honored silhouettes, while other pieces like graphic T-shirts and deconstructed blazers offer the collection a playful sense of style.
Scroll through the photos for a look at Yohji Yamamoto's eclectic Spring 2021 collection for Paris Fashion Week 2020.
For more Paris coverage, check out the latest collection from Y/Project.