teamLab to Hold Immersive Outdoor Exhibition at Mifuneyama Rakuen Park
Called "A Forest Where Gods Live."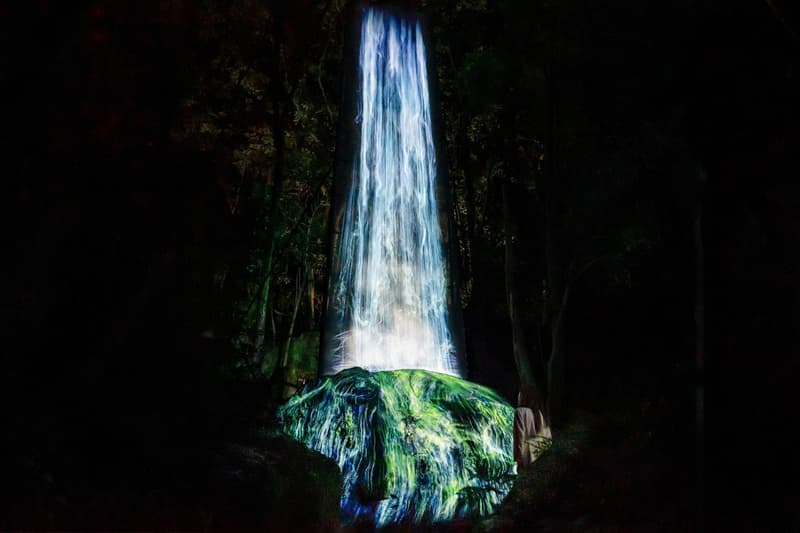 1 of 8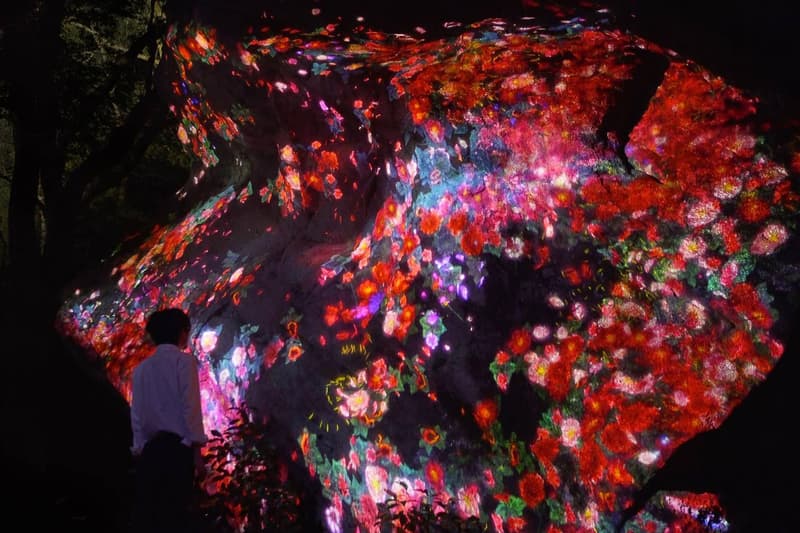 2 of 8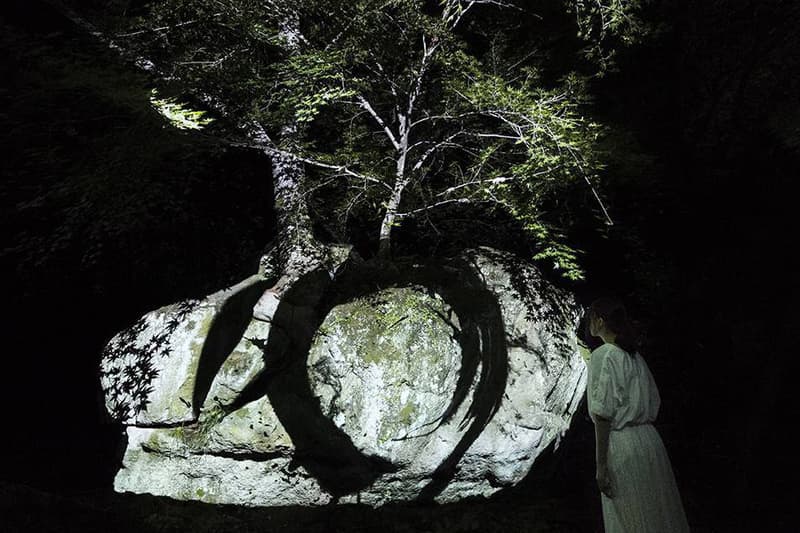 3 of 8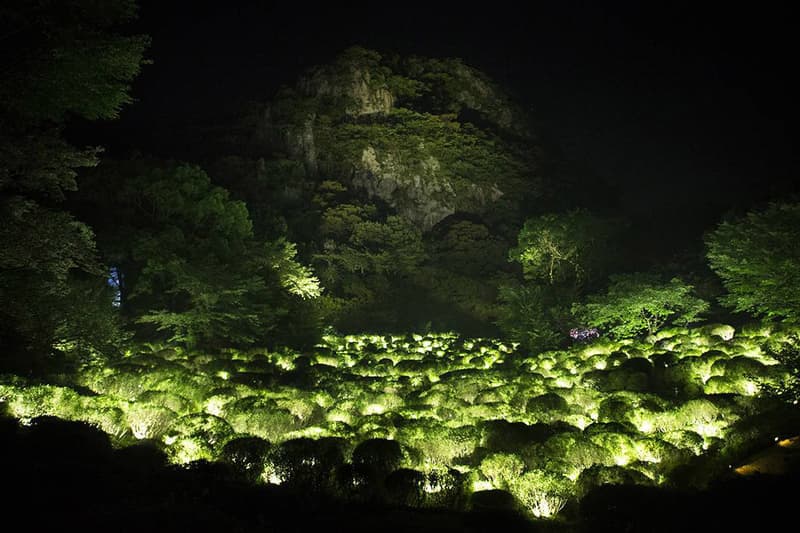 4 of 8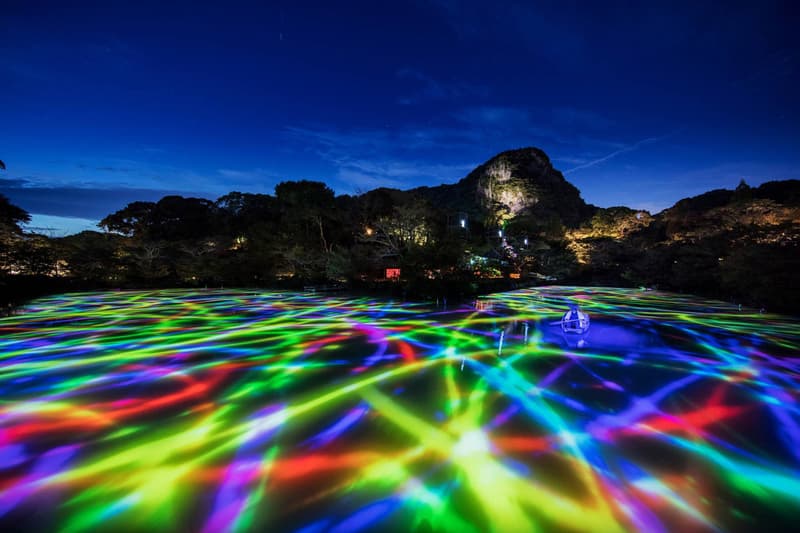 5 of 8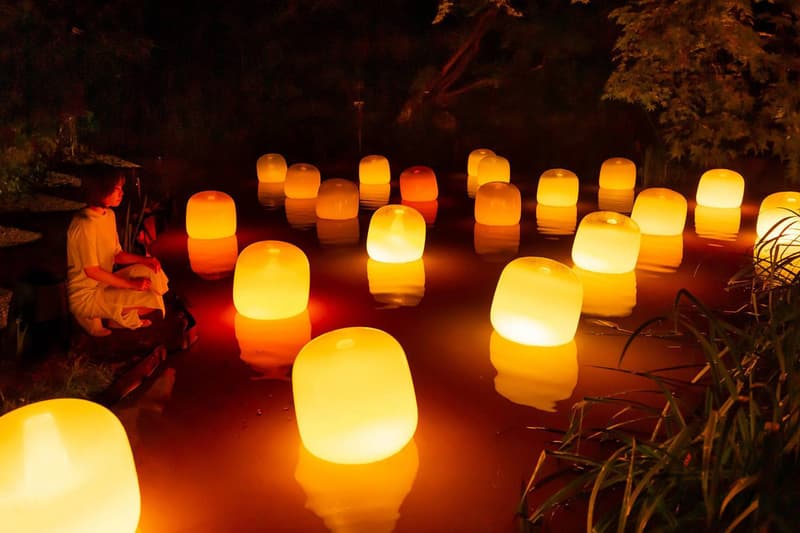 6 of 8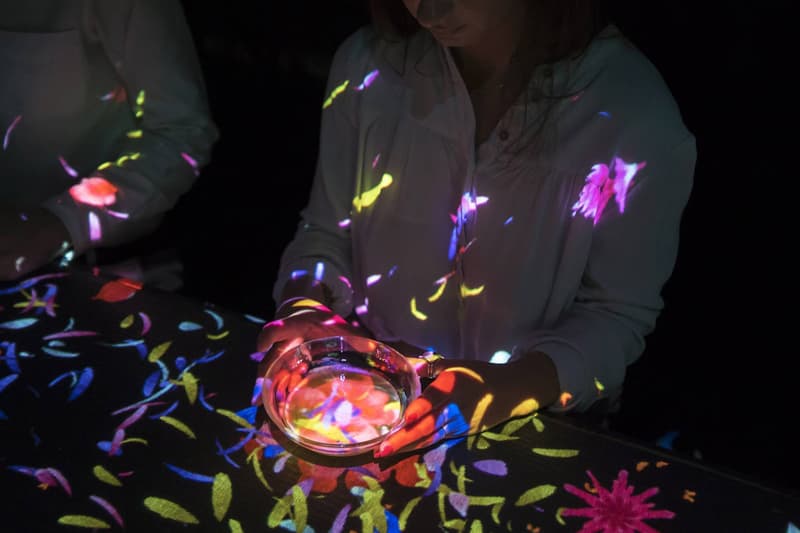 7 of 8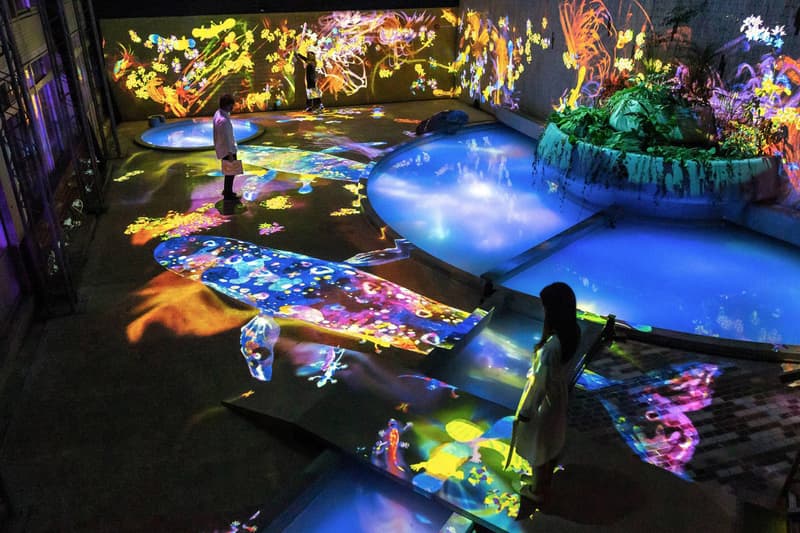 8 of 8
After finally reopening amid the COVID-19 outbreak, teamLab has announced its annual outdoor exhibition titled "A Forest Where Gods Live" will return this summer in Kyushu, Japan. This year, teamLab's "Digitized Nature" project will take place in the forest of Mifuneyama Rakuen, a 500,000-square-meter park that houses the famous 3,000-year-old sacred Okusu tree of Takeo Shrine. Twenty-two works will be exhibited throughout the forest and garden, creating a place "where we can transcend the boundary in our understanding of the continuity of time and feel the long, long continuity of life," teamLab explains.
Highlights of "A Forest Where Gods Live" include a colorful projection of koi and small boats on the surface of Mifuneyama Rakuen Pond, a series of floating, resonating lamps on the surface of the water, a projection of a waterfall on the large sacred rock of Inari Daimyojin shrine, and a projection of an "Enso" on the surface of a rock in Mifuneyama Rakuen. The concept behind the works is how non-material technology can transform nature into art without harming it. This year marks the sixth year of teamLab's exhibition returning to the forest and gardens of Mifuneyama Rakuen.
"A Forest Where Gods Live" will run from summer to autumn of 2020. Head to teamLab's website for more information on the outdoor exhibition and what measures will be taken to prevent the spread of the coronavirus.
In case you missed it, 80 artists launched an aerial demonstration over detention centers nationwide this past Independence Day weekend.
Mifuneyama Rakuen Park
4100 Takeo, Takeo-cho
Takeo City, Saga
Japan