More Information Points to a Foldable Apple iPhone
An off-center hinge will give the device an easy-access notifications screen.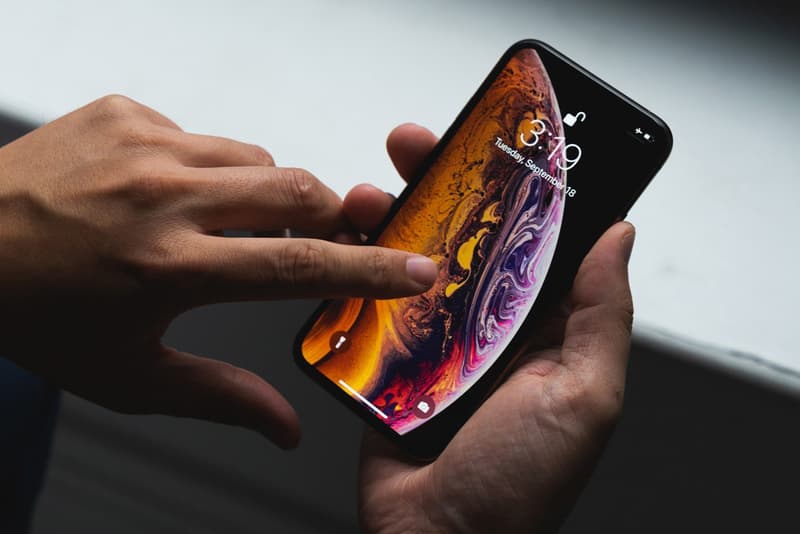 In February, news broke that Apple had filed a patent for "electronic devices with flexible displays and hinges," and now more information has released about the potential foldable iPhone.
As BGR reports, Apple's latest leaked patent sketches show an off-kilter hinge which means the fold won't meet right in the middle. Instead, a slither of the screen would be left exposed thanks to an uncentered hinge, which would allow users to glance at information and notifications without having to open up their smartphone.
The illustration, which is titled "14P," specifically notes that this overhanging screen bar could be used to check emails, text messages, meeting reminders, alarms, location-based alerts, battery status, and other types of information.
Prolific leaker Jon Prosser also recently tweeted about the potential of a foldable iPhone. In his tweet, Prosser said, "Apple's 'foldable' iPhone isn't really a foldable. The current prototype has two separate display panels on a hinge. Round, stainless steel edges like current iPhone 11 design. No notch — tiny forehead on outer display that houses Face ID."
For now, the rumors of a foldable Apple iPhone are strictly just rumors. Stay tuned to HYPEBEAST for more updates as news unfolds.
In case you missed it, here is how Apple QR code payment could work on iOS 14.