Andy Samberg Is "Rethinking" the Future of 'Brooklyn Nine-Nine' Amid Black Lives Matter Movement
"I know that we'll figure it out, but it's definitely a challenge."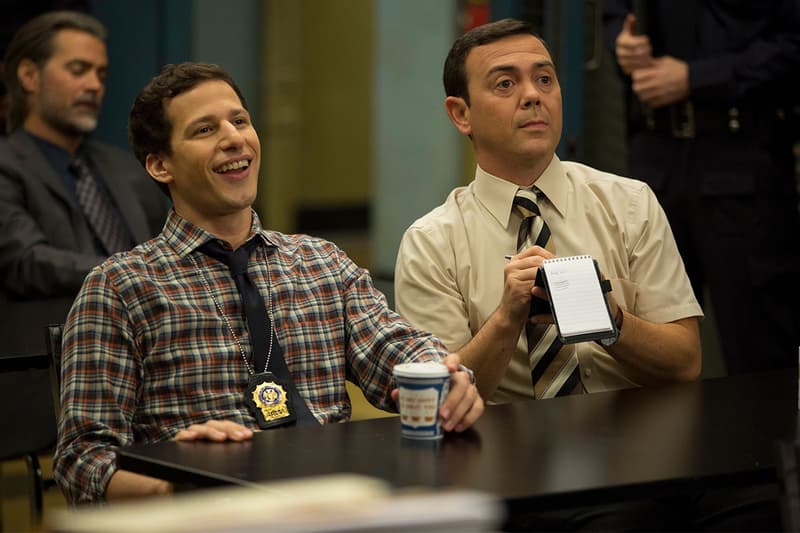 In light of current events revolving around the Black Lives Matter movement and police brutality, Brooklyn Nine-Nine's Andy Samberg says that the team is currently "rethinking" how to go forward with the beloved comedy series.
"We're taking a step back, and the writers are all rethinking how we're going to move forward, as well as the cast," Samberg said during an interview with People. "We're all in touch and kind of discussing how you make a comedy show about police right now, and if we can find a way of doing that so we all feel morally okay about." Reassuring fans, he continued: "I know that we'll figure it out, but it's definitely a challenge, so we'll see how it goes."
Much of what Samberg said reflected his co-star Terry Crews' earlier comments about the show, who revealed that the series' writers completely scrapped the script for season eight when the Black Lives Matter movement began. "We've had a lot of somber talks about it and deep conversations and we hope through this we're going to make something that will be truly groundbreaking this year," said Crews. "We have an opportunity and we plan to use it in the best way possible. Our show-runner Dan Goor, they had four episodes all ready to go and they just threw them in the trash. We have to start over. Right now we don't know which direction it's going to go in."
Stay tuned as more updates surface regarding the future of Brooklyn Nine-Nine.
Elsewhere in entertainment, Jude Law is reportedly in talks with Disney to play Captain Hook in a live-action Peter Pan.