Party In the Park With These 10 Outdoor Essentials
Everything you need for an al fresco socially-distanced catch-up.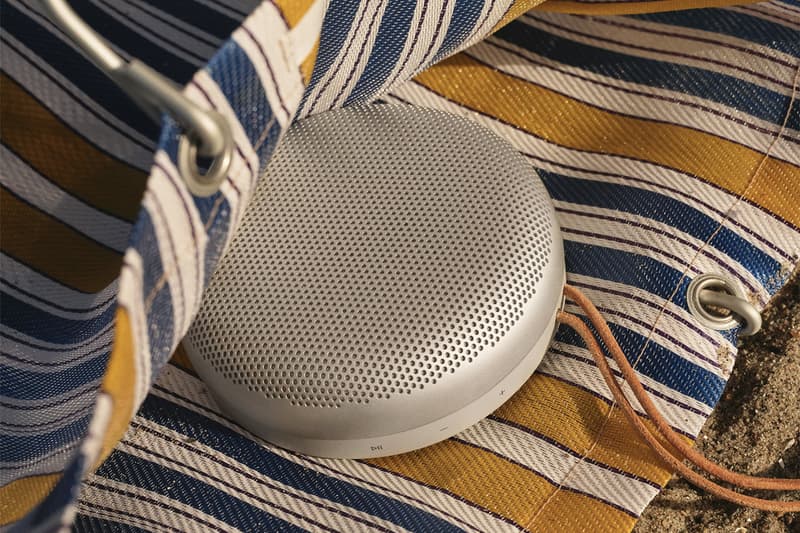 In usual circumstances, parks would be filled with people at this time of year. And although lockdown has eased and some people are stepping outside, leaving the house isn't for everyone — COVID-19 is still here, people. 
However, if you want to meet friends and family, then going outside might be the best choice. Newly-reported scientific evidence has suggested that coronavirus in tiny droplet forms can stick around for hours in stagnant air, and that we should be doing as much as possible outside — socially distanced and with a face mask, of course. 
For those wanting to go outside, do so vigilantly. But that doesn't mean you can't have fun at the same time. If you're eager to get outside safely, here is a list of 10 items to consider buying to recapture the spirit of a summer park party. 
HAY Mutli-Check Shopper X
Before you go ahead and stock up on the below, think, how are you going to carry it all? Luckily, HAY has a gigantic multi-check shopper X bag. It was originally designed for the 2018 Milan Furniture Fair and features a colorful check print alongside bold HAY branding and two large handles. 
Puebco Universal Blanket
This sustainable, 100-percent recycled fabric blanket from Puebco is a universal necessity. Its dark colors mean it'll be harder for it to get dirty, while the bright checks add a welcomed touch of picnic-in-the-park realness to the piece. The blanket also measures at around five by six feet, making it just big enough to social-distance around. 
Snow Peak Take! Renewed Bamboo Chair Long
For those who are not a fan of sitting on the floor, pick up Snow Peak's renewed bamboo chair. The chair is made from bamboo, aluminum and canvas, which makes for a lightweight construction. As with all of Snow Peak's accessories, it's hard-wearing and puts function over form. 
Snow Peak Takibi Fire & Grill
Also from Snow Peak is this Takibi fire and grill. This one's for the diehard outdoor fanatic, as most of us would opt for something cheap and cheerful. Snow Peak's grill is portable, packable and modular, and is made from durable stainless steel in Japan. Buy it once, have it for a lifetime. 
ZUPERZOZIAL Cupful of Color 
Environmentally conscious homeware brand ZUPERZOZIAL is big on color, and even bigger on looking after the planet. This six-pack of bamboo, corn and melamine cups is definitely not something you'd throw away — they look great, they're reusable, and perfect for using time and time again whether you're in the park or not.
HAY Sip Swirl
Sip from your ZUPERZOZIAL cups in style with HAY's Sip Swirl straws. The set of six is equally colorful and equally eco-conscious, as they are made from glass and are meant to be used for years to come — if you're careful. The straws are made from borosilicate glass, meaning they're good for hot or cold drinks, and come with a handy cleaning brush, too.
Bang & Olufsen Beosound A1
Bang & Olufsen's Beosoud A1 is, arguably, one of the chicest, easiest-to-use small portable speakers around. It's small, lightweight, can play music for up to 18 hours, is waterproof and dustproof, and features True360 omnidirectional sound for a circular listening experience. A lot of Bang for your buck. 
Native Union Jump+ Power Bank
Keep the day going with Native Union's Jump+ power bank. The slick portable charger packs 12,000 mAh and can charge three devices at once thanks to its USB-A and USB-C ports, and the inclusion of a wireless Qi-compatible component. It's also powerful enough to charge a smartphone two-and-a-half times faster than standard.
Aesop Resurrection Rinse-Free Hand Wash
Miss 'Rona hasn't gone away so keeping clean is vital. Aesop offers a rinse-free Resurrection wash that elevates the hand cleaning experience thanks to its blend of mandarin rind, rosemary leaf, and cedar atlas. The three come together to offer long-lasting citrus, woody, herbaceous scents, all while working with the alcohol-based solution to help protect you. Hydrating properties also ensure your hands won't get dry after multiple applications. 
NIOD Survival 30
It's likely that if you head to the park, the weather is good. While we all think to cover our bodies in sunscreen, many forget the face — hence why we're ending with NIOD's Survival 30. This serum is an advanced way to protect your skin from UV damage and all of the impurities in the air. It works by using a combination of purified lutein from marigold flowers, purified deep sea algae and anti-inflammatory yeast-derived superoxide dismutase, which will defend your skin from pollution, smog, infrared and more.