NLE Choppa Taps Lil Baby for New Track "Narrow Road"
Ahead of the rapper's forthcoming album 'Top Shotta.'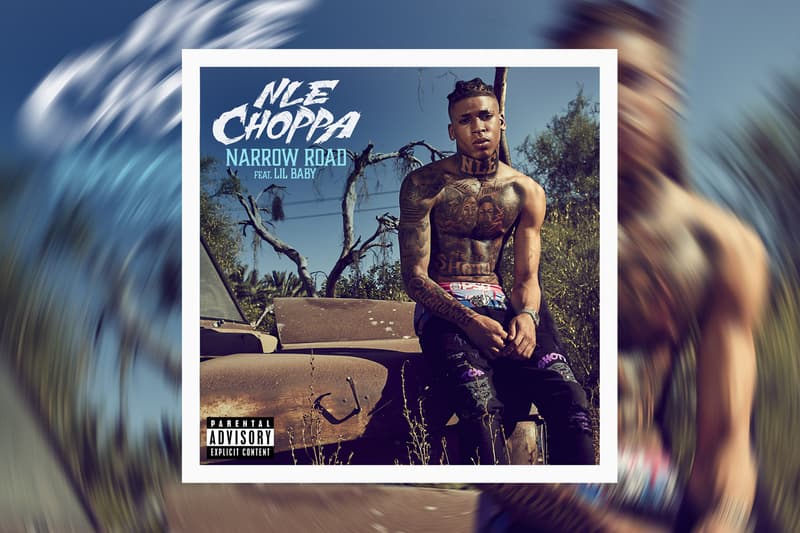 Next week, NLE Choppa will release his highly-anticipated major-label debut, Top Shotta. To celebrate the announcement, the rapper has dropped a new single titled "Narrow Road" with Lil Baby. The track tells a story of pain and endurance, with Choppa detailing how his drug use began at a young age. "They tell me think smart, I know right from wrong/They say I'm going to get life with this dirty chrome," Choppa sings. "Well, you would rather take a life before they take your own/And b*tch, I been through some shit, I come from a broken home."
Choppa's melodious cadence is balanced by Lil Baby's flow. The personal track gives insight into what has shaped Choppa's mentality today. "I got a different mentality, bitch, it's kill or be killed," he raps. "I'd rather kill a rat before I write a statement and squeal." Lil Baby continues, "Road getting narrow, slimmer and slimmer/Pray to God that I forget, try my best not to remember/It's a cold, cold world and I was born in December.""Narrow Road" marks the first time the pair have officially collaborated on a track together and comes after Choppa released a remixed version of Lil Baby's "Emotionally Scared," called "Different Day."
A tracklist for Top Shotta hasn't been released yet, but will include Choppa's recent single "Shotta Flow 5" and "Walk Em Down" featuring Roddy Ricch, along with 18 other tracks.
Listen to "Narrow Road" below and expect Top Shotta to drop August 7.
Elsewhere in music, Liv.e has released her debut studio album Couldn't Wait to Tell You via In Real Life.
AUG 7 Debut Album "TOP SHOTTA" Will Be Dropped ??? pic.twitter.com/R0JuYDKIfF

— NLE Choppa (@Nlechoppa1) July 30, 2020