Maxlider Brothers Customs Builds 2021 Ford Bronco "MIDNITE EDITION"
Inspired by the Ford Bronco Nite Edition from the early '90s.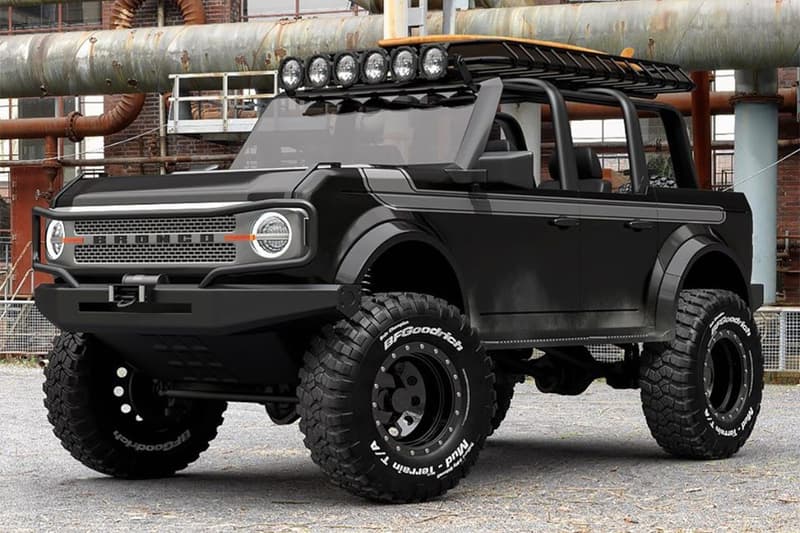 Earlier this month Ford unveiled the 2021 Bronco, and now Maxlider Brothers Customs has gotten its hand on the hotly-anticipated SUV, giving it a "MIDNITE EDITION" makeover.
Maxlider Brothers Customs' rendition honors the Ford Bronco Nite Edition of 1991 and 1992. This is a super-limited version of the Bronco and F150 was identifiable thanks to its letter-stamped tires, sports suspension, and dark paint options.
Much like the Bronco Nite Edition, this new 2021 "MIDNITE EDITION" comes painted in black and features a blacked-out interior too. Elsewhere, Maxlider Brothers Customs has added off-road fog lights, anti-collision bars, anti-collision plates, roof racks, BFGoodrich tires, a BDS suspension, and a Fox lifting kit, making the Bronco even more utilitarian and off-road-ready.
Maxlider Brothers Customs will be offering the upgrade on both two and four-door iterations of the new Bronco. There will be no engine upgrades, meaning the Bronco will be fitted with its standard 2.3-liter EcoBoost engine delivering 270 HP and 310 lb-ft of torque, or the more desirable 2.7-liter V6 that offers 310 HP and 400 lb-ft of torque.
Take a look at the Maxlider Brothers Customs 2021 Ford Bronco "MIDNITE EDITION" in the gallery above, and head over the Maxlider Brothers Customs website now to pre-order yours with a deposit of $500 USD.
Elsewhere in the automotive world, Virgil Abloh and Mercedes-Benz have announced a collaboration.