100 gecs Enlists a Cast of Contemporaries for '1000 gecs & the Tree of Clues'
Featuring Fall Out Boy, Charli XCX, Tommy Cash, Hannah Diamond, Injury Reserve and more.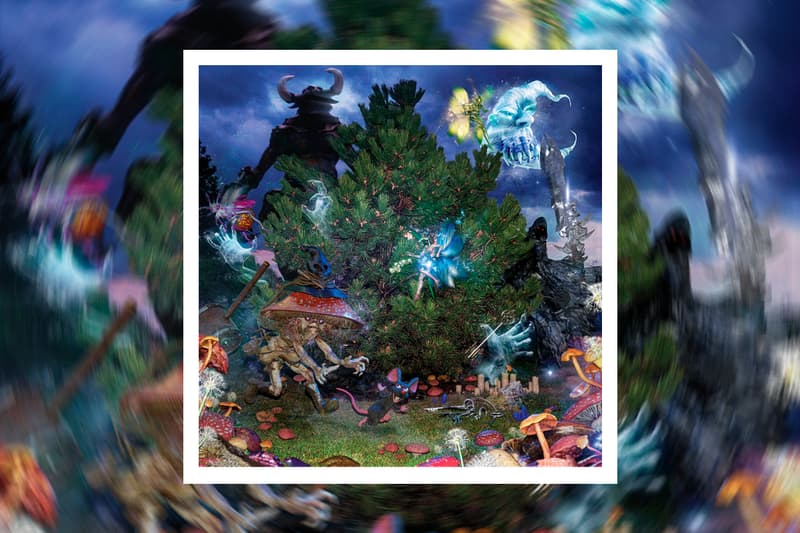 Revisiting their critically-acclaimed 1000 gecs album, Dylan Brady and Laura Les, the minds behind 100 gecs, have gathered an impressive cast of contemporaries for a remix project.
Dubbed 1000 gecs & the Tree of Clues, the reworked album features an impressive community of artist that offer new takes on material found on 1000 gecs. But despite the mind-bending mashups, 100 gecs is able to uphold its signature sonic sensibility. Throughout the 19-track rally, the Brady and Les uphold emo melodies, breakbeats, pitched vocals, nu-metal tendencies and more.
Some standouts include "hand crushed by a mallet (Remix)" featuring Fall Out Boy, Craig Owens and Nicole Dollanganger, along with xXXi_wud_nvrstøp_ÜXXx (Remix)" featuring Tommy Cash and Hannah Diamond. Rounding up 1000 gecs & the Tree of Clues are two new tracks from 100 gecs – "came to my show" and "toothless," accompanied by live at fishcenter renditions of "small pipe" and "800db cloud."
Stream 100 gecs' 1000 gecs & the Tree of Clues album on Spotify and Apple Music below.
For more music news, MadeinTYO and A$AP Ferg get boisterous on "Square Bitch."