T.I. to Lecture "Business of Trap Music" Class at Clark Atlanta University
Covering both the history of trap music and the economics behind its popularity.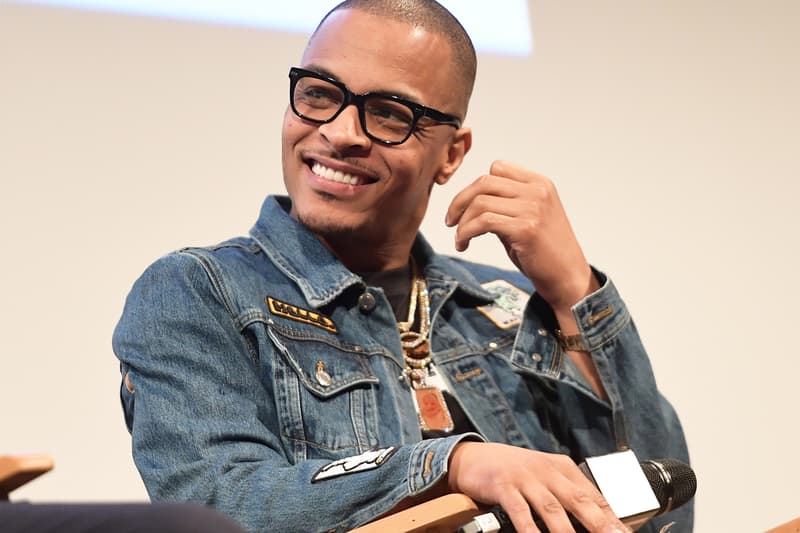 T.I. will be heading to university this Fall 2020, teaching the "Business of Trap Music" class alongside esteemed hip-hop scholar Dr. Melva K. Williams at Clark Atlanta University.
According to reports, the undergraduate course will cover both the history of trap music and the economics behind its popularity in the 21st century. Tip, who considers himself the pioneer of modern-day trap, will utilize lessons from his own lifestyle and translate them into a "philosophical presentation of music, so other people going through similar experiences wouldn't feel alone or alienated." He adds, "When we were coming up, the only artists coming from Atlanta was OutKast, Goodie Mob, and booty-shaking music. The first person to do it is always going to have the hardest time. After me, it was much easier for Jeezy and Gucci [Mane] to be accepted."
"I'm excited to share my experiences and whatever resources or information I have that can be an asset for the future," he continued. "Drugs have existed for as long as humans have been on earth and music has existed for quite some time as well. The commonality that threads the two together is what makes trap music a dominant force in culture today."
On top of the innovative new course, CAU will be honoring the life of Rayshard Brooks, a Black man who was killed by police in early June after falling asleep in a local Wendy's drive-thru, with a scholarship offer to his four children. In a candid conversation with CAU President George T. French Jr, T.I. recalled, "What we concluded is if everyone does a little, nobody has to do a lot. We're doing all we can as a community to uplift the [Brooks] family here in Atlanta. If something happens to one of us, it could happen to any of us."
Elsewhere in music, the Governors Ball "From The Vault" series will premiere archival sets of Travis Scott, Post Malone and more.