Vitra Brings Back Jean Prouvé's 1941 Chaise Tout Bois Chair
The only piece he ever made entirely from wood.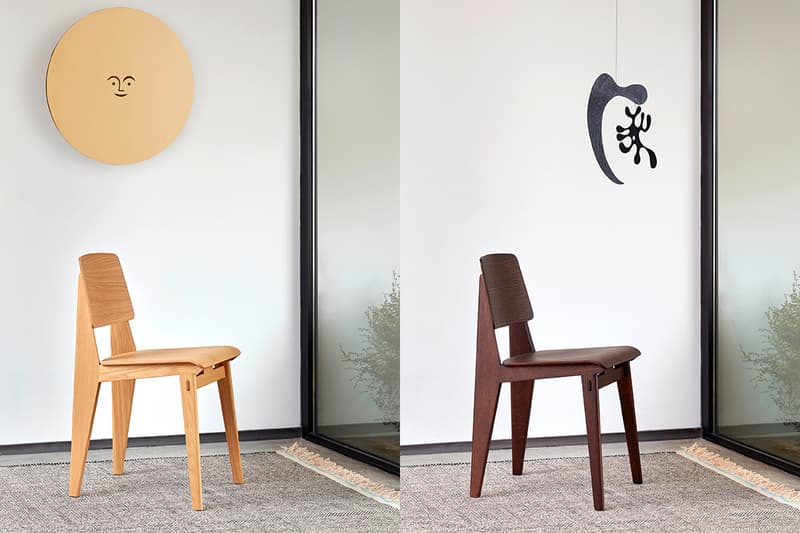 Vitra has reissued Jean Prouvé's 1941 Chaise Tout Bois chair; the only chair that the French architect and designer ever made entirely out of wood.
The Chaise Tout Bois was developed as a result of the scarcity of metal during the Second World War. It has a similar design to Prouvé's Standard chair, however, that piece features a metal base. It is built without any screws and was originally made from both oak and plywood, which was rarely explored by Prouvé. As a result, this spurred him on to experiment with more materials in the future.
In 1947, Prouvé won an award for the Chaise Tout Bois in the Meubles de France competition, notably for the chair's high quality and attractiveness, but also because it was affordable for the new post-war homeowner. Today, Vitra reissues the chair in a design that's as original as can be, crafting its Chaise Tout Bois out of oak and offering it in two stains: light or dark.
Vitra's reissue of the 1941 Chaise Tout Bois by Jean Prouvé is available on the Vitra website now for $1,070 USD. Take a closer look above.
In case you missed it, read HYPEBEAST's deep-dive on what goes into a chair.