Raymond Pettibon and The Skateroom Release Skateboard Editions Featuring Surfer-Themed Works
Two editions of 250.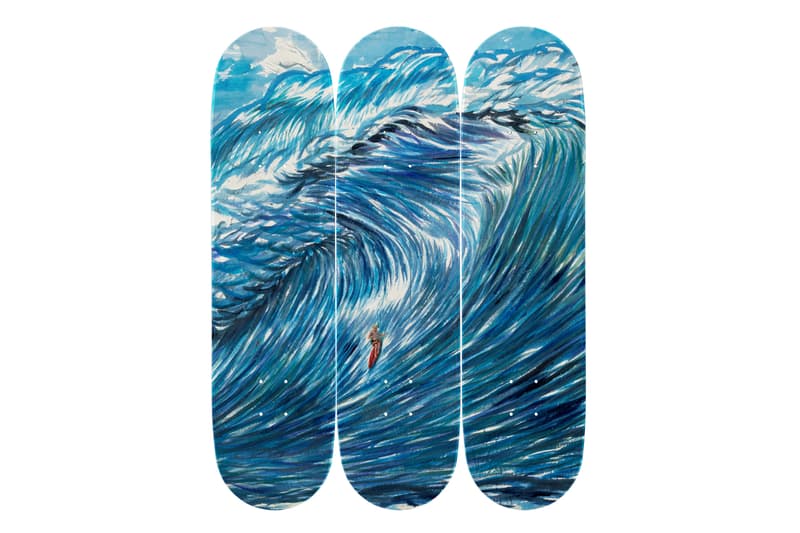 1 of 2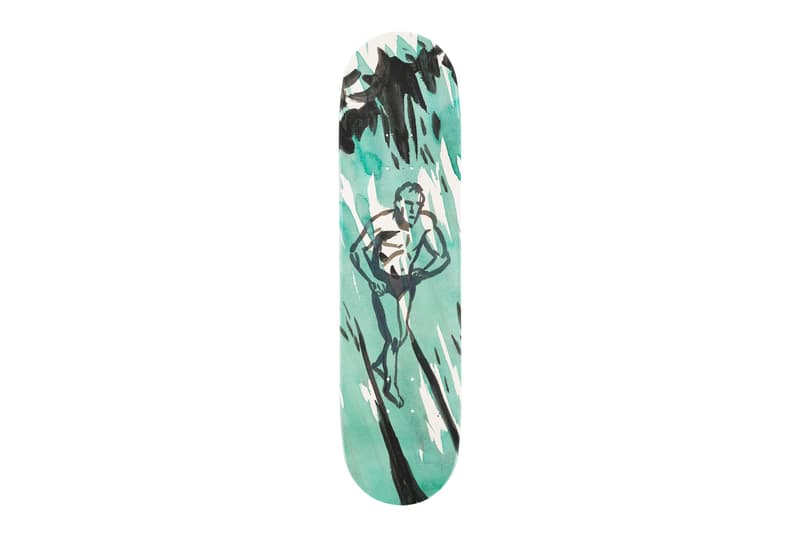 2 of 2
Following its collaboration with Yoshitomo Nara and the Los Angeles County Museum, The Skateroom now teams up with seminal artist Raymond Pettibon and David Zwirner gallery on a two skateboard editions inspired by original works from The Museum of Modern Art's collection.
The partnership features surfer-themed works by Pettibon running as two limited editions of 250: No Title (You have a clear…), 1990, and No Title (The bright flatness), 2003. The first work mentioned was originally inspired by an ink on paper piece that features a monochromatic illustration of a lone surfer riding a wave with the texts: "You Have A Clear Soul, An Iron Will, Strengthen The Others, Bring Them Safe To The Day of Account" and "First At Waimea. First Out." The second edition, arriving as a triptych, is based on a watercolor on paper medium portraying a more vivid composition of a surfer riding a gigantic wave.
"We are very enthusiastic about this partnership. Raymond Pettibon's surfer paintings express the terror and bliss of being alive. It is very powerful, and with this third Skateistan expansion we are supporting, it really brings the collaboration full-circle with skateboarding being so similar to surfing," said Charles-Antoine Bodson, The Skateroom founder.
$50,000 USD from the proceeds of this collaboration will be donated for the construction of a Skate School in Bamyan, Afghanistan. This project is helmed by Skateistan, an international non-government organization that was featured in the Oscar-winning documentary Learning to Skateboard in a Warzone (If You're a Girl).
Take a look at the collaboration above and visit The Skateroom's website to purchase the editions as well as the MoMA Design Store website.