Post Malone Sold 50,000 Bottles of His French Rosé in Two Days
Clearing out inventory from just its pre-sale.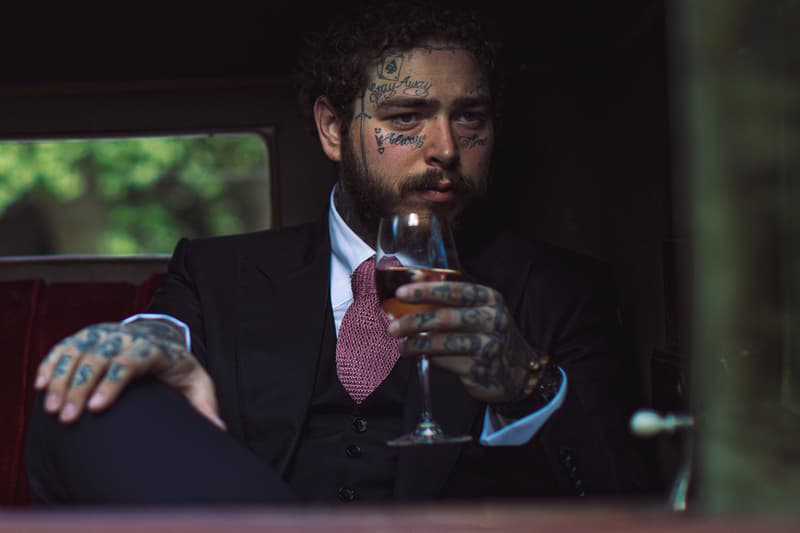 Post Malone has sold 50,000 bottles of his new wine in just two days. The artist introduced the product last month as a joint venture with James Morrissey of Global Brand Equities and Dre London, a long-time music manager and Founder of London Entertainment. It's a French rosé wine made with E. & J. Gallo Winery — Maison No. 9.
The wine is a sweet concoction of various grape varietals: 45% Grenache Noir, 25% Cinsault, 15% Merlot and 15% Syrah. All of the mixed ingredients produce a "Provencal Pink" color that embodies aromas of fresh fruits like pineapple, pear and strawberry, underscored by the scent of French desserts.
Maison No. 9 sold 50,000 units, but the sales were only from a pre-sale, completely taking out the first batch of inventory. Vivino, the wine's selling platform, crashed just when the product launched due to overloading site traffic. The wine appears to be getting good reviews, too, like on Wine.com where the product scored 90. According to Malone, "rosé is for when you want to get a little fancy. It's a nice switch up and I have been thinking about doing my own wine for a while." He added, "Maison No. 9 goes down smooth, and you're all going to love it!"
Maison No. 9 will be available again on June 22 on the label's website for $22 USD per bottle.
In case you missed it, check out Tyla Yaweh and Post Malone's music video for the track "Tommy Lee."