Kurt Cobain's MTV Unplugged Guitar Auctioned for $6M USD
Setting the record for the most expensive guitar ever sold.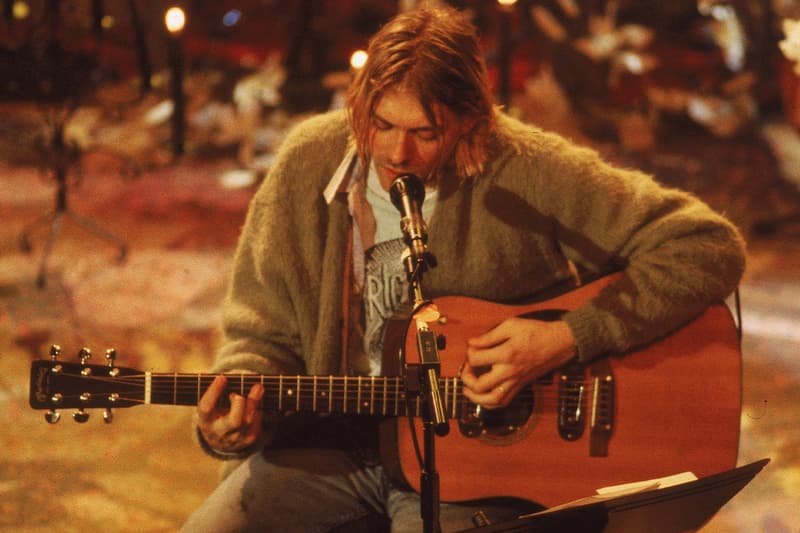 Kurt Cobain's guitar from Nirvana's infamous 1993 performance on MTV Unplugged in New York has just set a new record for the most expensive guitar ever sold. Back in May, the late singer's 1959 Martin D-18E was estimated to start with a bid of $1 million USD at Julien's Auctions, but the closing bid soared six times higher than its entrance.
The guitar sold for a whopping $6,010,000 USD. Besides being the most expensive guitar in history, the sale came with four extra world records, one of which includes the "most expensive piece of band memorabilia ever sold." Accompanying the instrument is its original hard-shell case that Cobain embellished with three baggage claim stubs, a flyer by the band Poison Idea and a sticker from Alaska Airlines.
There was, however, some controversy with regard to the true owner of the guitar: Cobain's daughter Frances Bean and Courtney Love have been in a legal justle to claim the item from Isaiah Silva, Frances' ex-husband, who believes the instrument was a wedding gift from Cobain, albeit the guitar's seller remains anonymous. RØDE Microphones's founder Peter Freedman was the winner of the closing bid — he plans on taking the instrument on a global exhibition tour where proceeds can be raised for performing arts organizations.
In case you missed it, check out photographs of Kurt Cobain, Kendrick Lamar and other artists as part of a charity fundraiser.