NOAH Designs Special T-Shirt for New Osaka Store
Depicting a popular motif from Japan's rural craft culture.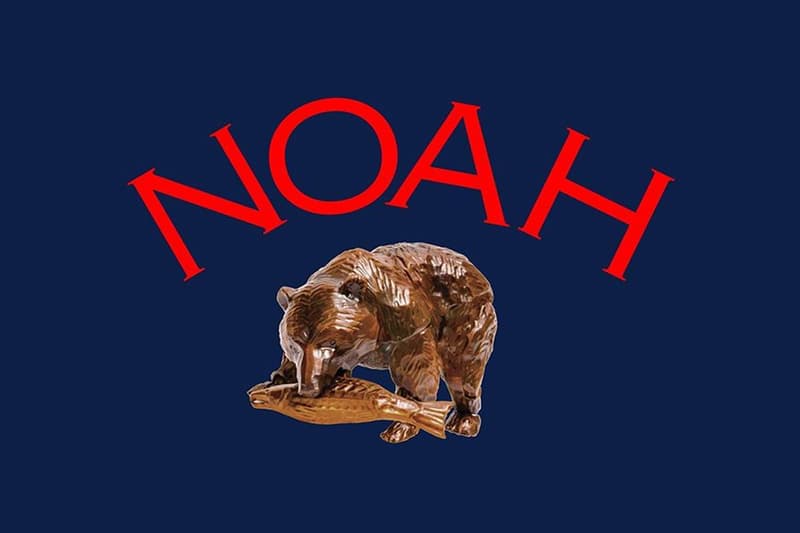 NOAH has designed a special T-shirt to commemorate the opening of the label's new store in Osaka. This release follows NOAH's collaboration with Vuarnet for a set of eyewear and apparel.
The graphic tee is emblazoned with a print of a carved wooden bear depicted with a salmon in its mouth, a traditional artwork originally derived from Switzerland but later adopted by "Japanese farmers as a source of income in the winter months" — the motif is called Kibori kuma. It's a popular carving that's become a large part of Japan's rural craft, often "found in the homes of many of their grandparents." Taking to Instagram, NOAH acknowledged that the store's opening, amidst COVID-19, comes at a "strange time," but the label expressed hope for things to return to normal for Japan and the rest of the world.
Marking NOAH's second location in Japan, the new store will open on June 27 on Orange street in Minami-Horie, Osaka — the T-shirt will be available at the physical location as well as its Japan website.
In case you missed it, check out the label's Olympic-themed "Scallops" T-shirts.