MAD Paris Drops Scaly, Green Lightning Bolt-Equipped Rolex Milgauss and More
A second Milgauss and a Rolex Datejust 36mm Roman Dial also join the mix.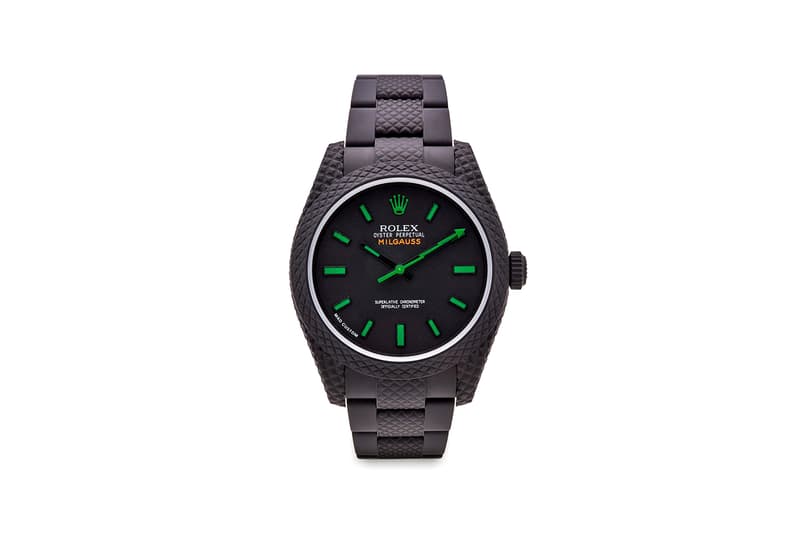 1 of 3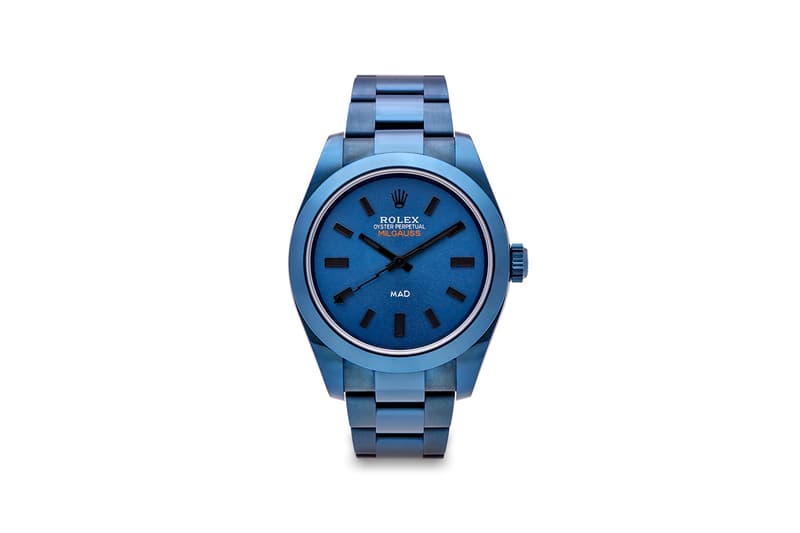 2 of 3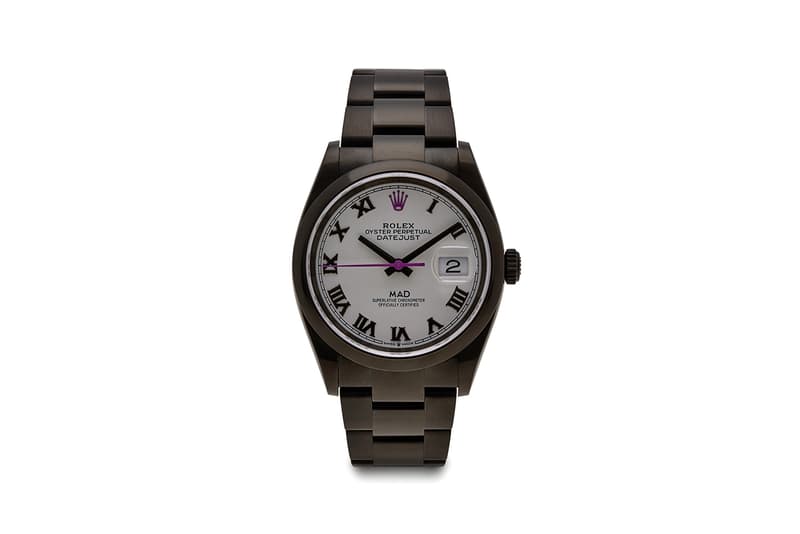 3 of 3
Never one to shy away from something daring, MAD Paris has returned with three new custom Rolex watches, this time around serving two Milgauss timepieces and one Datejust 36mm.
The standout of the three is MAD Paris' take on the Rolex Milgauss in the customizer's signature matte black hue. The watch features a matte black body coating with diamond-shaped engraving all around, giving the timepiece a scaly aesthetic. MAD Paris has added a matte black face with contrasting bright green components, such as a lightning bolt minute hand, green minute/hour markers and a green Rolex crown logo, as well as its own moniker in white.
Next up is the all-blue Milgauss. This watch is similar to the Datejust 41 the company released in May, but this time it takes on a darker blue metallic hue. The piece also features a blue face and is contrasted with black details on the dial. Rounding out the trio of new watches is the MAD Paris Rolex Datejust 36mm with a roman dial.
This watch is finished in a shinier black coating and comes equipped with an off white-hued dial complete with black and purple details. The first Milgauss retails for approximately $32,500 USD, the second for around $28,000 USD, and the Datejust retails for approximately $23,800 USD. Take a closer look at each above, and order yours on Dover Street Market's website.
For more fine accessories, check out CELINE's new duo of necklaces.