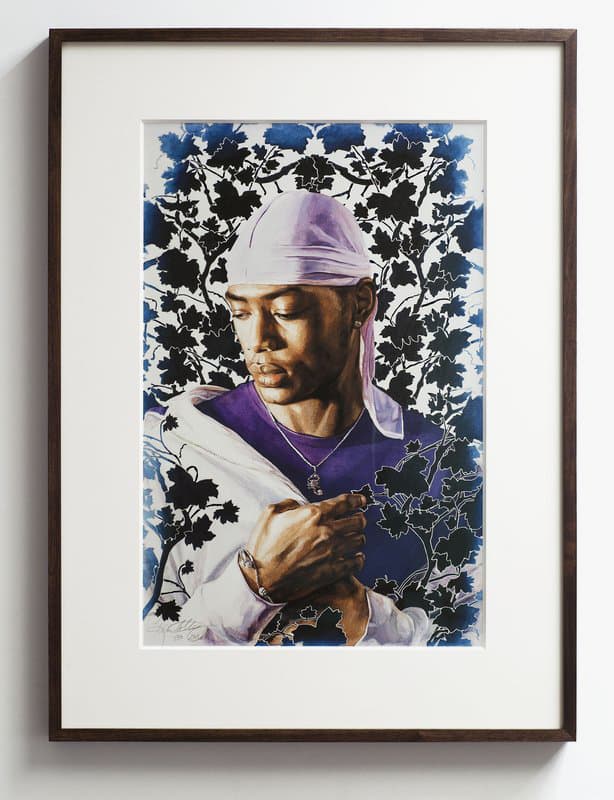 1 of 3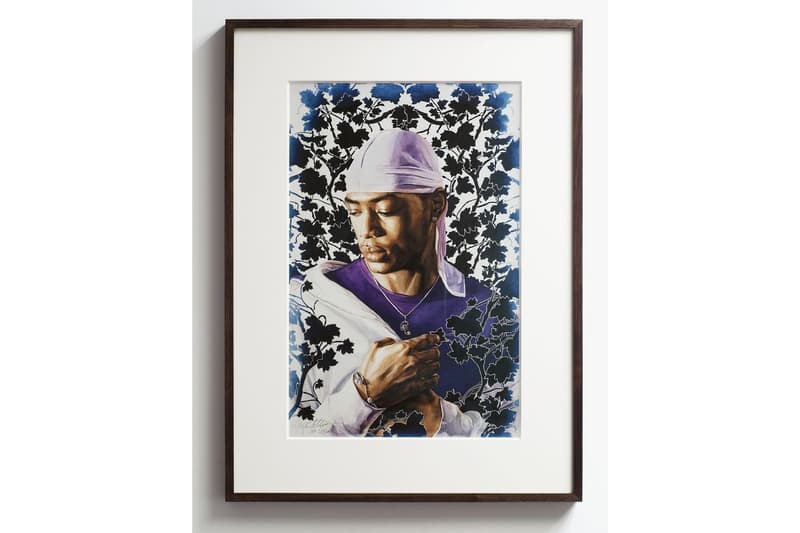 2 of 3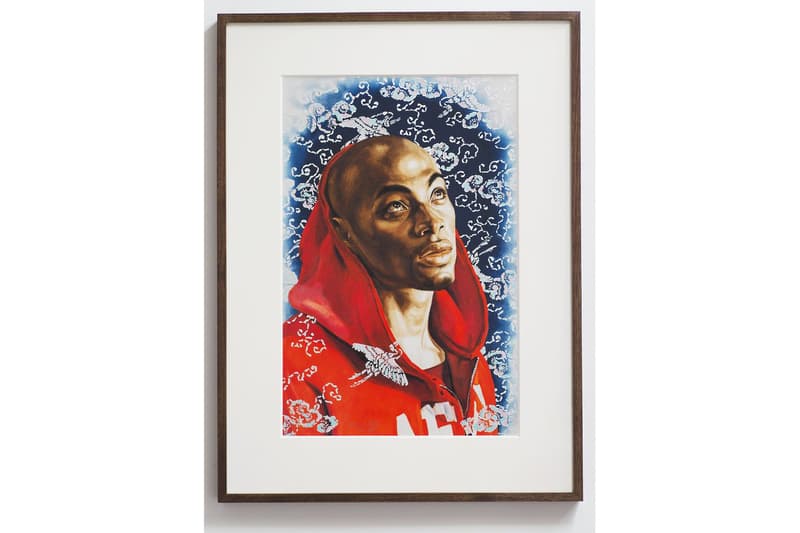 3 of 3
Kehinde Wiley Subverts Old Master Paintings to Feature People of Color in Latest Prints
A pair of available archival works from 2016.
---
Contemporary art seller, ArtSpace, has released two archival editions featuring original artworks by seminal artist Kehinde Wiley. The LA-based African-American painter is widely-recognized for his naturalistic portraits of African American men and women in heroic poses. His highly-detailed portraits feature densely patterned backgrounds to contrast the realist aesthetic of his subjects. Wiley tends to subvert the context and portrayals of Old Master paintings with his pieces that predominantly display people of color.
"Kehinde Wiley masterfully borrows the language of Old Master portraiture to reframe art historical tropes of subject matter, power, and recognition in the context of race. His large-scale figurative paintings are equally as grand, ornate, and rich in symbolism as traditional portraiture; however, Wiley subverts the canon by depicting male protagonists of African descent, a demographic that has been virtually omitted from the Western painting tradition throughout the centuries," as per a statement by Artspace.
The works for sale consist of Wiley's Sophie Arnould Study II print from 2016 and his Tomb of Pope Alexander VII Study I from the same year. The subjects featured in these pieces were inspired by Wiley's candid encounters of young men from the streets of Harlem in New York City. Both works measure 21 by 14.5 inches and arrive signed, dated and numbered by the artist in pencil on recto. Each of the works have a price of $10,000-$15,000 USD and are available on ArtSpace's website.
In related stories, check out this week's list of Art for Your Home featuring limited edition works by influential Black artists.