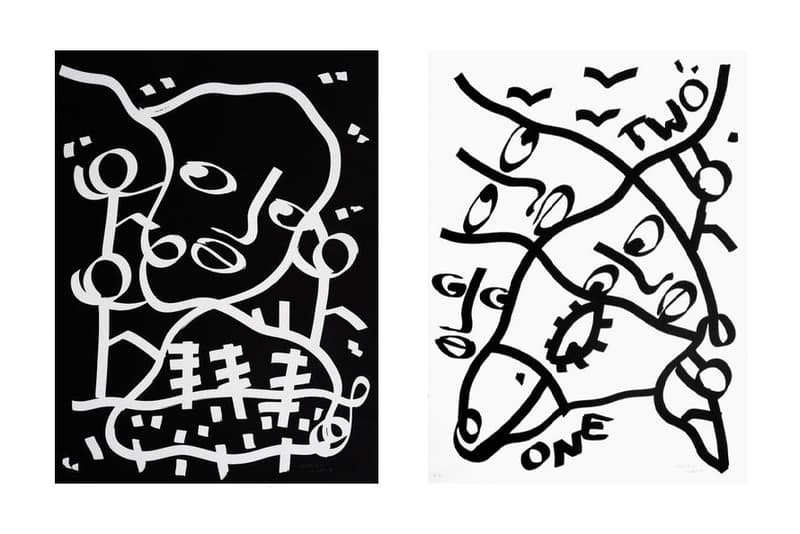 Art for Your Home: Shantell Martin Lithographs, Mister Michelle Poster & More
Limited edition works by influential Black artists.
---
Every week we curate notable art releases by diverse artists, studios, and art platforms across the globe. Listed items typically encompass limited edition artworks, books, collectible figures and more. Amid the ongoing COVID-19 pandemic and nationwide protests following the death of George Floyd, we are highlighting the work of Black artists as a way to support and give visibility to the Black creative community. We hope these pieces will add visual interest to your space, while bringing awareness to works that evoke themes that are both universal and specific to the Black community.
For this week's installment: Damon Davis launches a limited edition lithograph titled Fly Away Home benefitting Tent Mission STL, Mister Michelle unveils her Prevail poster that will support the MR Visual Arts Award Fund, Shantell Martin launches a series of six black-and-white lithographs, Deun Ivory turns her digital painting titled Brown Sugar into a print, and YoYo Lander releases a print titled Burkina, Burkina.
View the full list below.
Damon Davis Fly Away Home Limited Edition Lithograph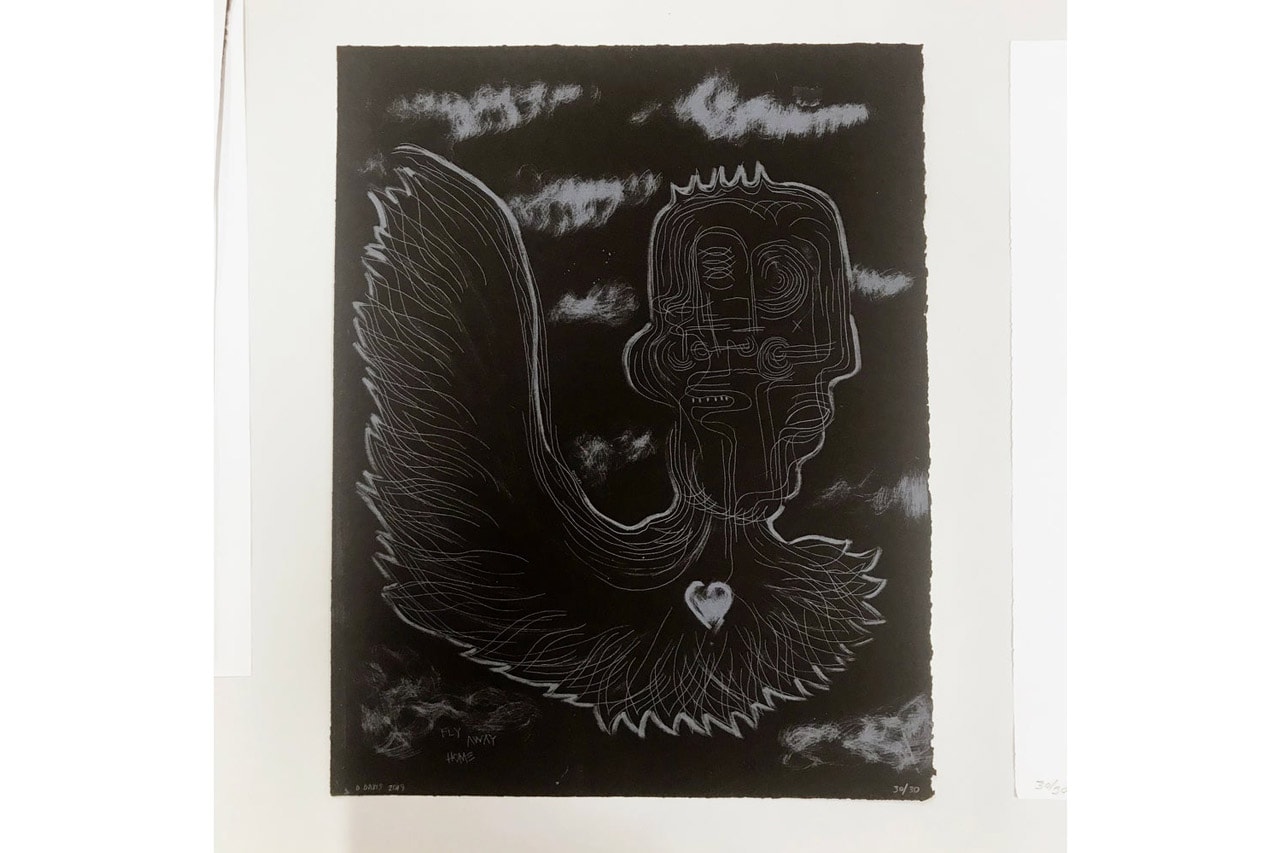 Release Date: Available on HeartacheAndPaint's website
Release Price: $1,500 USD
Multi-media American artist, musician and filmmaker Damon Davis has joined forces with master printer Jeff Sippel for a limited edition lithograph titled Fly Away Home. The photographic aluminum plate print in white ink depicts a line drawing of a figure boasting wings. 50 percent of all sales will be donated to Tent Mission STL, a volunteer-led organization that provides temporary emergency tent sheltering, guidance and necessary supplies for the unhoused in St. Louis during the COVID-19 pandemic. Fly Away Home is available in an edition of 30.
Mister Michelle Prevail Poster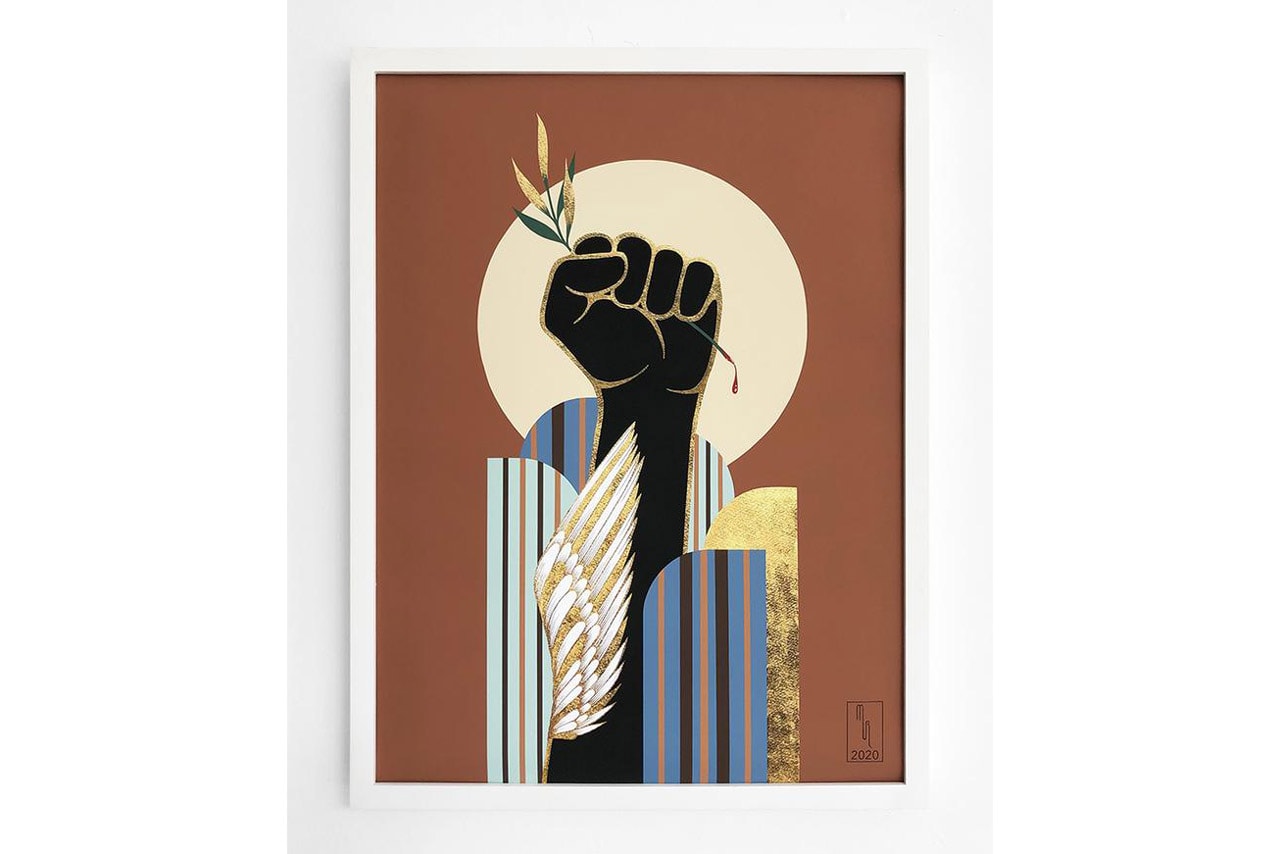 Release Date: Available now on Mister Michelle's website
Release Price: $40 USD
Los Angeles-based artist Michelle Robinson, also known as Mister Michelle, recently released a multi-color poster, titled Prevail, that serves as "a reminder of the Black Lives lost, the lives affected by those losses, the resounding cries for justice and… the evidence that collective strength can lead to transformation." Measuring 18 by 24 inches, the poster features a raised fist — a symbol of solidarity and support — accented with gold leaf. Mister Michelle recently established the MR Visual Arts Award Fund, which selects BIPOC women who are emerging in the field of visual arts and awards them with funding for tuition, workshops, retreats or residencies. Proceeds from all print sales goes towards this fund.
Shantell Martin Lithograph Series
Release Date: Available now on Shantell Martin's website
Release Price: From $500 to $650 USD
Best known for her black-and-white drawings, Shantell Martin has launched a series of six original lithographs produced in collaboration with print shop Derriere L'Etoile Studios. For her latest work, Martin joined printer Maurice Sanchez to create a series of line-based drawings that take the form of faces, figures and "bird boats." Her contrasting two-toned works reflect Shantell's own mixed race heritage, allowing her to explore themes of identity and intersectionality. The prints can be sold individually or as a set of six.
Deun Ivory Brown Sugar Print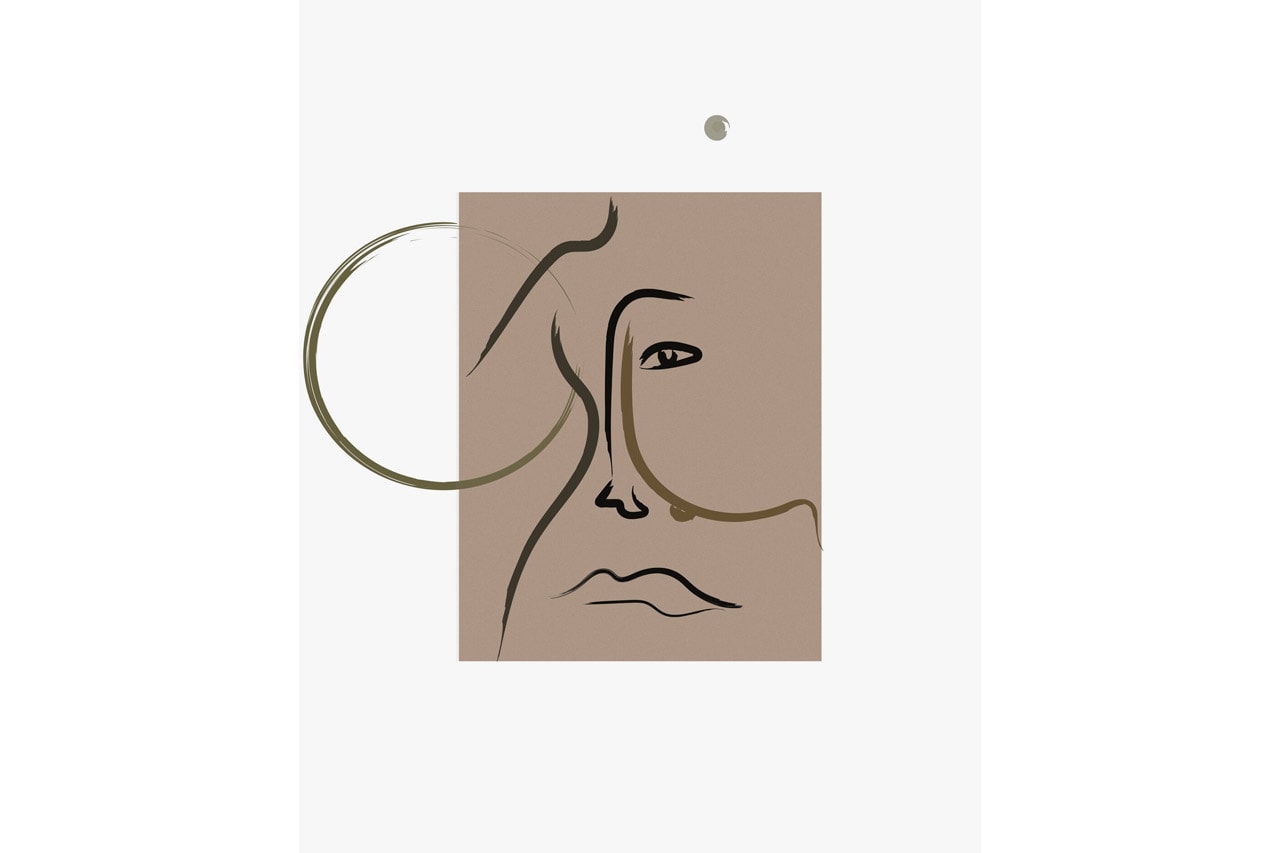 Release Date: Available now on Deun Ivory's website
Release Price: $175 USD
Photographer and art director Deun Ivory has released a print featuring her digital painting Brown Sugar. Her work aims to empower women of color, providing ways for them to feel seen, celebrated and affirmed. Available in two different sizes, Brown Sugar is comprised of figural, facial and abstract elements that showcase Ivory's fluid and minimal style. She is the founder of a non-profit organization called the body: a home for love, which works to shift culture around how Black women heal from sexual trauma and provides self-love, community and safe spaces through restorative programming, art, design and wellness.
YoYo Lander Burkina, Burkina Print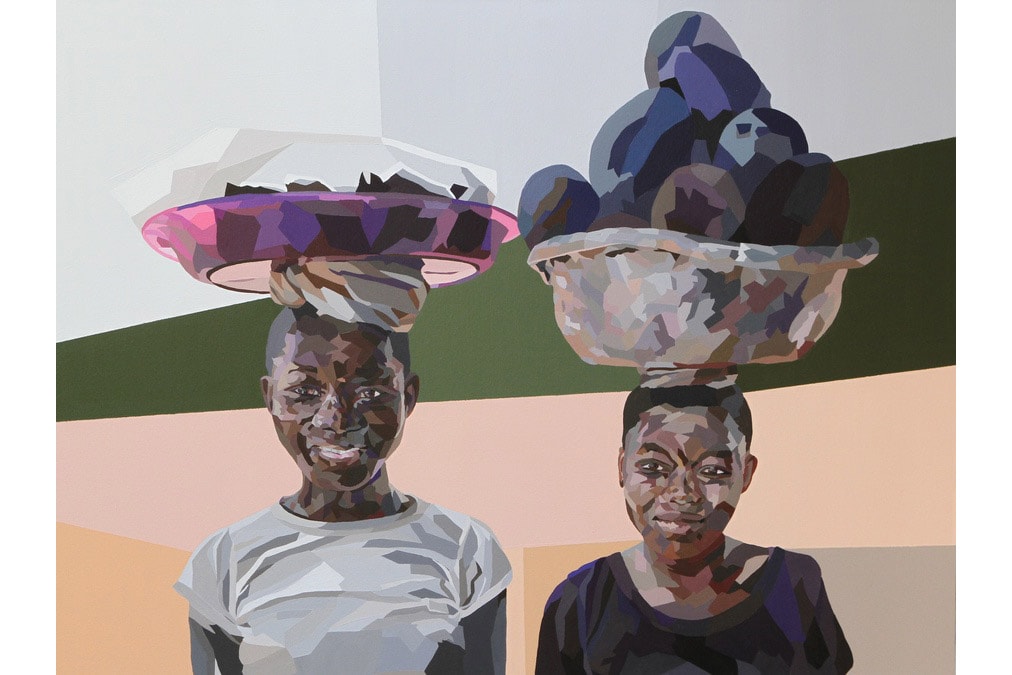 Release Date: Available now on YoYo Lander's website
Release Price: $150 USD
YoYo Lander is a figurative visual artist who explores the essence of people of color by photographing her subjects and then expressing the image through individually dyed pieces of watercolor paper. Her print Burkina, Burkina depicts two children balancing baskets of food atop their heads. Lander's work — which begins with a strict composition and color scheme — turns into a visceral and expressive piece that offers up "a sense of truth, perhaps a moment that you've seen or experienced."