12-Year-Old Keedron Bryant Signs With Warner Records
The creator behind the George Floyd anthem.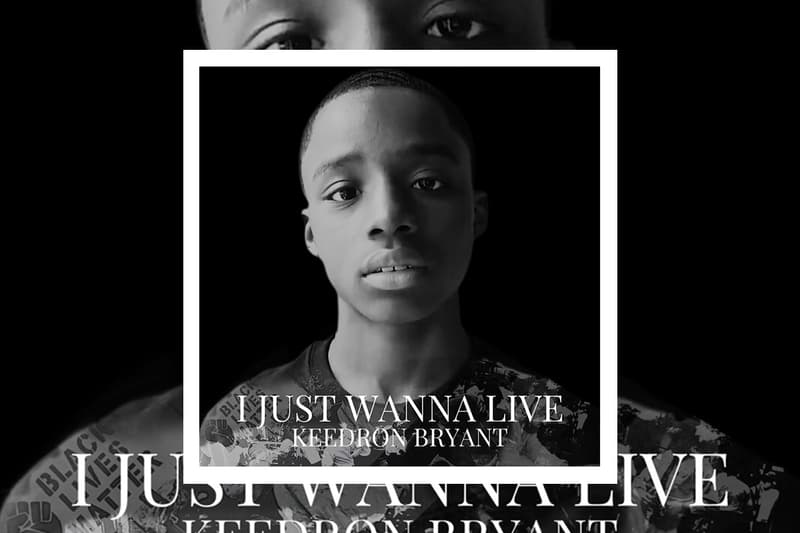 Keedron Bryant has just signed with Warner Records. The 12-year-old singer garnered wide acclaim when his poignant video about George Floyd went viral. Bryant began singing at the young age of five and has cultivated a distinctive voice, working closely with his mother on songwriting.
Titled "I Just Wanna Live," the video received nods from the likes of Barack Obama, LeBron James, Janet Jackson and more. Keedron's mother Johnnetta Bryant wrote the lyrics to the song. The video of George Floyd dying "really hit my heart just so deeply because I am a mom to a black son. I have a black husband. I have black brothers, uncles, cousins, friends," explained Johnnetta Bryant about the inspiration behind the lyrics. After seeing Bryant sing acapella in the video, producer Dem Jointz decided to "create music around [Bryant's] vocals," contacting his family to share the reworked version with them. It brought attention to Head of Urban Marketing at Warner Records Chris Atlas, which eventually led to Bryant's deal with the record label.
100 percent of the profits from "I Just Wanna Live" will be donated to the NAACP. Additionally, every stream of the song on Amazon Music will add $1 USD of donations for the first 24 hours of the song's release, for up to $50,000 USD. "I Just Wanna Live" coincides with Juneteenth, a date that honors the emancipation of slaves in the United States.
In case you missed it, check out Kadir Nelson's powerful portrait of George Floyd on The New Yorker.