Grand Seiko's Latest Sport Watches Feature Detail-Rich Bezels
Clever illumination, improved water resistance and more.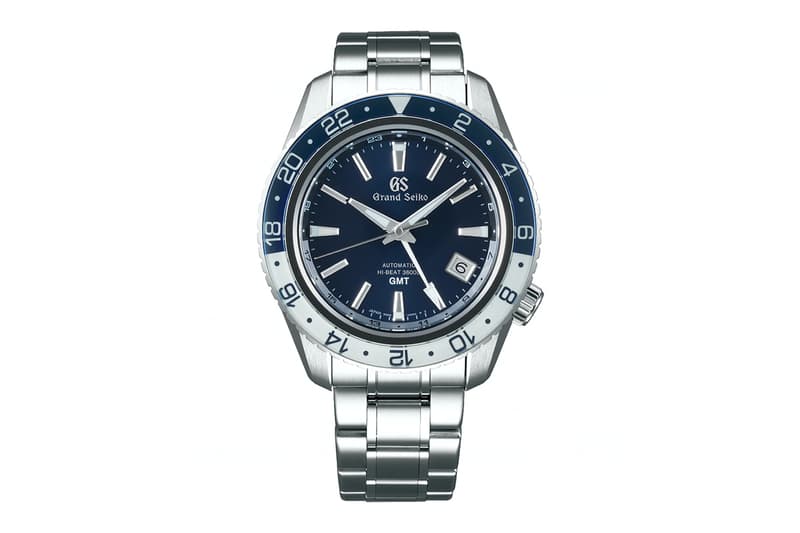 1 of 2
2 of 2
Watchmaker Grand Seiko unveils its latest releases within the Sports Collection, the SBGJ237 and SBGJ239. While the pair are created within the guidelines of all Grand Seiko watches in terms of quality and functionality, the highlights of these new releases are found primarily within the bezels.
The surrounds of the clock face arrive with expected features like rotation and even-number markers, but details help to set the watch apart. Eagle-eyed consumers will notice the asymmetrical two-toned shades of the bezel, with the darker tone set slightly below the 6 and 18 hour markers. The odd-number 24-hour track ring found within the flange mirrors the bezel, providing a tonal, stationary time zone view alongside the active surround.
Functionality-wise, the entire bezel — which is set within the 44.2mm-wide case — is also illuminated, for clear reading and timing in dark settings. Daytime hours will have the white background illuminate, while night time will have the numerals shine instead. Should the dark settings find you underwater, the 237 and 239 are given water resistance up to an improved 20 bar or 200 meters. All of which is housed in a sapphire crystal case for maximum durability and brilliance.
The Grand Seiko Sports Collection SBGJ237 and SBGJ239 will be available at Grand Seiko dealers beginning August and July, respectively. The 237 is MSRP'ed at $6,800 USD while the 239 is marked as $6,600 USD with its alligator strap accounting for the price difference between the models.
If you're more interested in a louder watch design, Gucci is releasing a gold timepiece that features its branding in Japanese Katakana.