European Union Set to Reopen With Ban on U.S. Travelers
Non-essential travel from 15 countries will be permitted.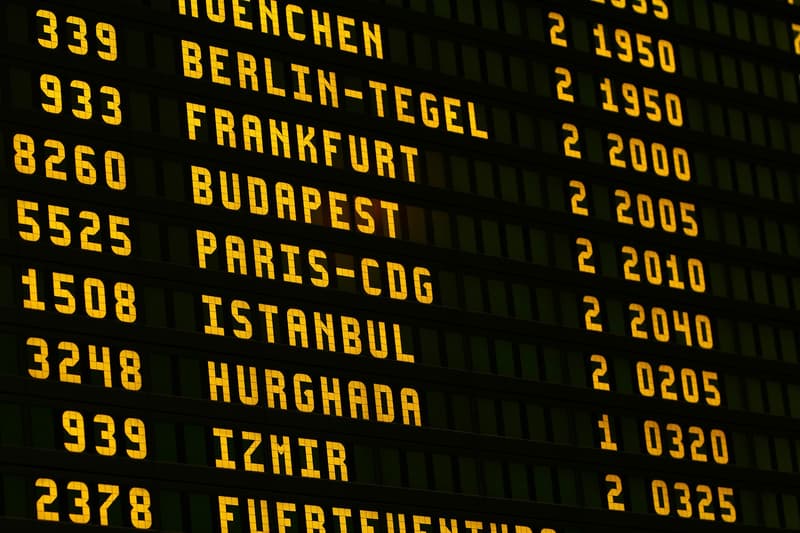 The European Union is officially set to reopen borders on July 1, permitting travelers from 15 countries to enter its territories. Notably absent from the E.U.'s list of accepted nations is the U.S. — a move that was previously expected — which continues to grapple with fluctuating COVID-19 cases throughout the states.
According to the European Council, the criteria that was used to determine which countries should be allowed to partake in non-essential travel was driven out of the "epidemiological situation and containment measures, including physical distancing, as well as economic and social considerations." Nations including Australia, Canada and Japan were among the approved countries, as well as China pending its "reciprocity."
Countries were evaluated on factors such as having a stable or decreasing trend in new COVID-19 cases, "the number of new COVID-19 cases over the last 14 days and per 100,000 inhabitants close to or below the E.U. average," and the "overall response" to the new coronavirus. While the 27 nations that make up the E.U. are not legally bound to the council's recommendation, they are "responsible for implementing" it.
The list will be reviewed every two weeks, at which time the bloc may or may not make amendments, including the removal or addition of countries. For the full list of admitted countries, scroll below or visit the European Council's website.
Elsewhere in travel news, the governor of California has ordered bars to close as new coronavirus cases rise.
"Based on the criteria and conditions set out in the recommendation, as from 1 July member states should start lifting the travel restrictions at the external borders for residents of the following third countries:

Algeria
Australia
Canada
Georgia
Japan
Montenegro
Morocco
New Zealand
Rwanda
Serbia
South Korea
Thailand
Tunisia
Uruguay"