Apple Announces Apple Card 12-Month Installment Plans & 2020 Graduation/Back-To-School Offers
For newly accepted college students and their parents, faculty, staff and homeschool teachers.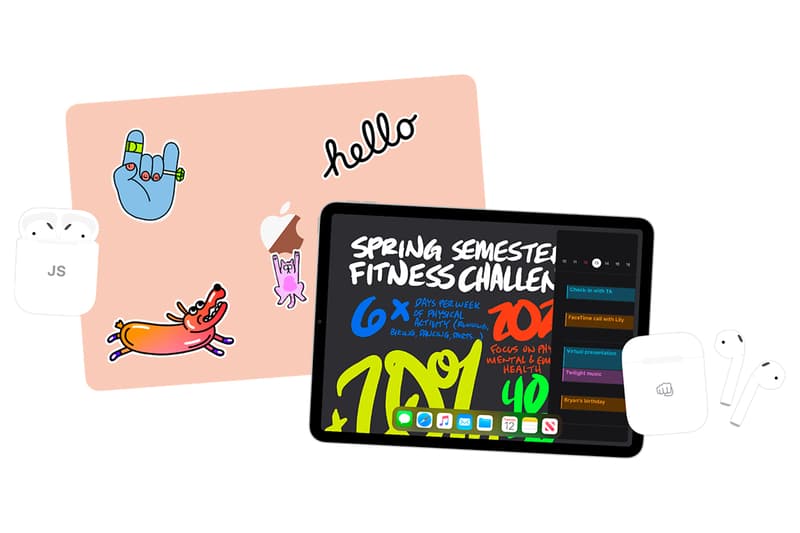 After recent rumors, Apple has now announced Apple Card Monthly Installments for more of its items. For the first time ever, customers can now purchase for Mac and iPad products and accessories with 12 month zero interest plans. While Apple TV, HomePod and AirPods can now also be purchased through six month zero interest plans. Customers receive three percent Daily Cash Back on the installment plan purchase and enjoy the ability to simply manage payments right from the Wallet app on iPhone.
The new Apple Card Monthly Installments plans can also be paired with Apple's year-round education pricing available to newly accepted college students and their parents, as well as faculty, staff, and homeschool teachers of all grade levels. As part of its 2020 graduation/back-to-school offers, customers who purchase a Mac or iPad with education pricing through Apple's Education Store will receive a free pair of AirPods.
Catch the education pricing for Apple's product and accessories below. Apple has also launched "Quick Guides for Learning with Apple," to help busy parents organize devices for learning.
Apple Products and Accessories Education Pricing
iPad Pro With Magic Keyboard – From $749 USD
iPad Air With Apple Pencil – From $479 USD
7th Generation iPad With Apple Pencil (1st Generation) – From $309 USD
Smart Folio for iPad, iPad Air and iPad Pro – From $49 USD
MacBook Air – From $899 USD
13-Inch MacBook Pro – From $1,199 USD
Leather Sleeve for 13-Inch MacBook Air and MacBook Pro – $179 USD
Leather Sleeve for 16-Inch MacBook Pro – $199 USD
AirPods – From $159 USD
AirPods Pro – From $259 USD
In case you missed it, HORI recently put together a Pikachu themed Nintendo Switch accessory collection.