Mr. Carmack and DJ NOODLES Prep Virtual Prom Night With VERDY-Designed Flyer
"This one's for all high schools who can't attend their special night."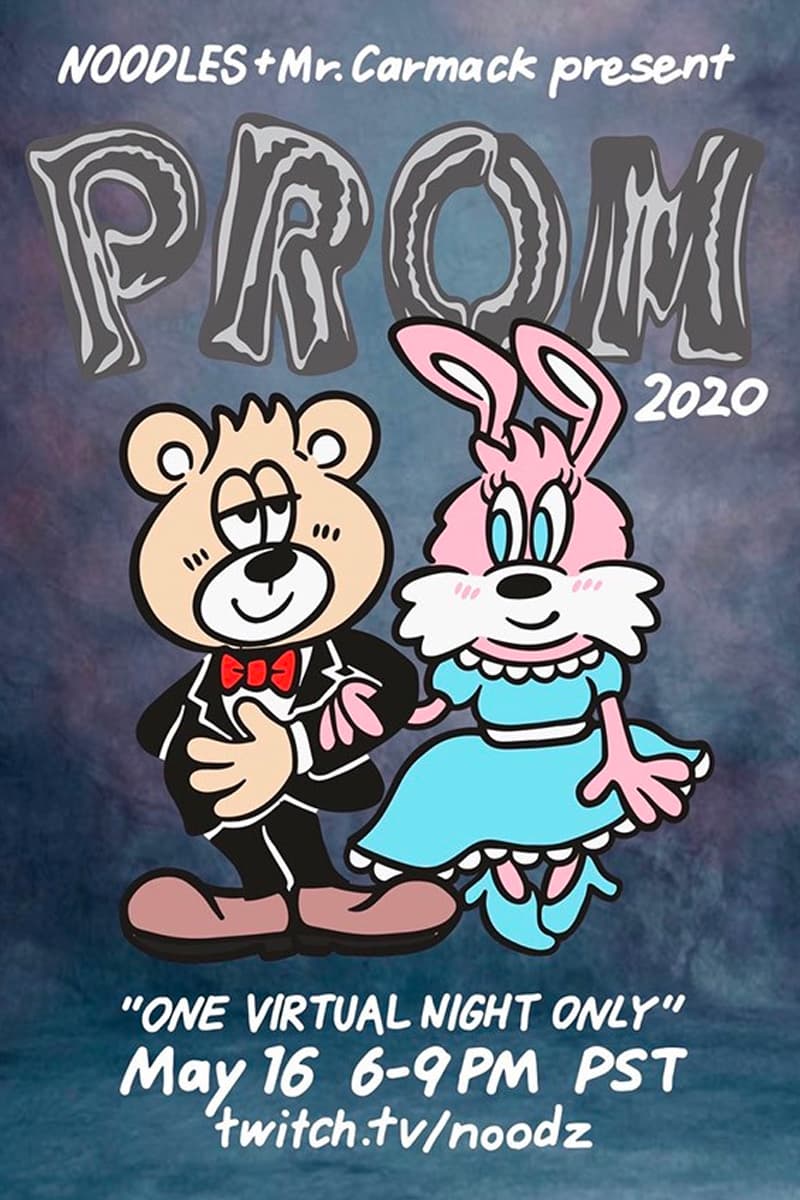 Mr. Carmack and DJ NOODLES Prep Virtual Prom Night With VERDY-Designed Flyer
"This one's for all high schools who can't attend their special night."
Mr. Carmack and DJ NOODLES are preparing a virtual set for all high school students missing out on prom night this year due to the current COVID-19 crisis. Though the traditional event has been canceled for most schools, the online alternative offers a chance for students to uniquely live out the experience, hosted by well-known DJs, compared to graduates of the previous years.
DJ NOODLES took to Instagram to promote the upcoming event, posting a flyer designed by VERDY. In the post's caption, NOODLES made clear that "this ones for all high schools who can't attend their special night." She added, "I chose this date because it's my high school's real prom date! Shout out James Logan High School + SOTA High School in SF." The virtual event will be streamed via NOODLES' Twitch channel, so anyone can tune in. "Please tell your little cousins, siblings, neighbors, or anyone who dropped a deposit on their prom dress who feel they can't wear it anymore," notes NOODLES. While details on exactly what music will be played have yet to be revealed, it wouldn't be out of the question to assume that the producers will be mixing in some of their own tunes.
The event will be held on May 16, running for three hours starting at 9 p.m. EDT on DJ NOODLES' Twitch channel.
In case you missed it, check out VERDY's new character introduced in a free downloadable coloring page.