Moog Announces the Subharmonicon, a Semi-Modular Analog Polyrhythmic Synthesizer
"Equally suited for losing oneself and simultaneously finding oneself through sound."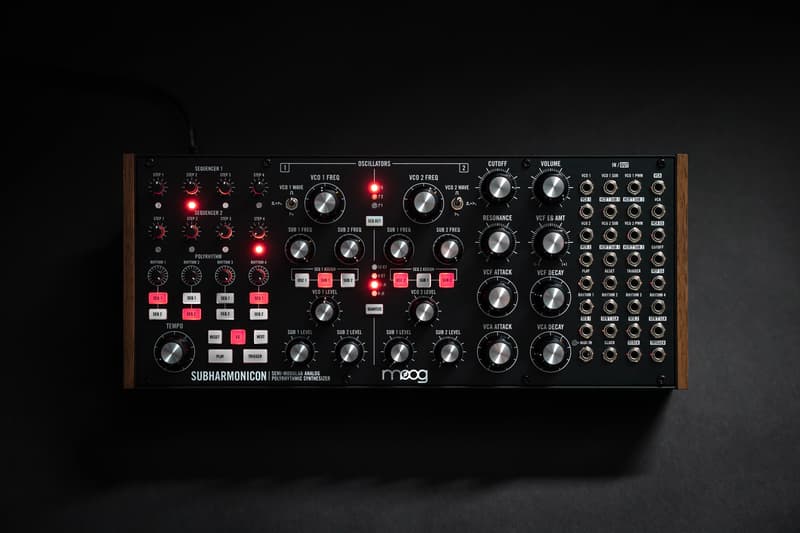 1 of 3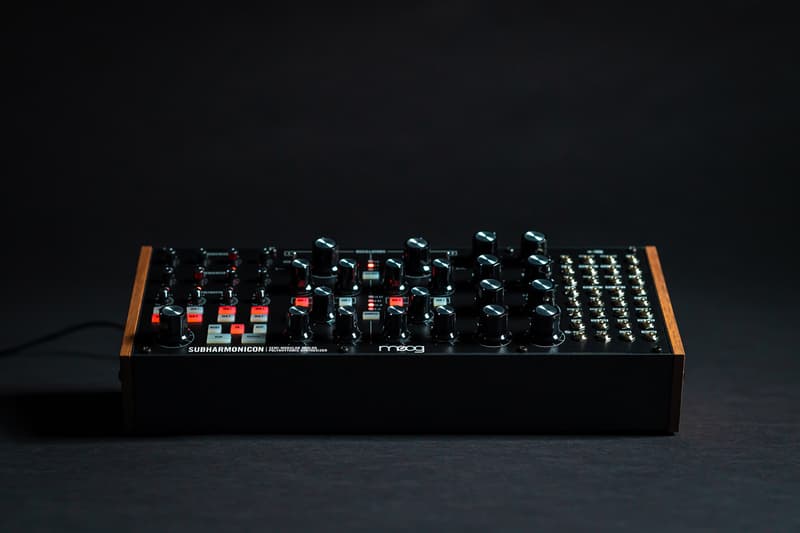 2 of 3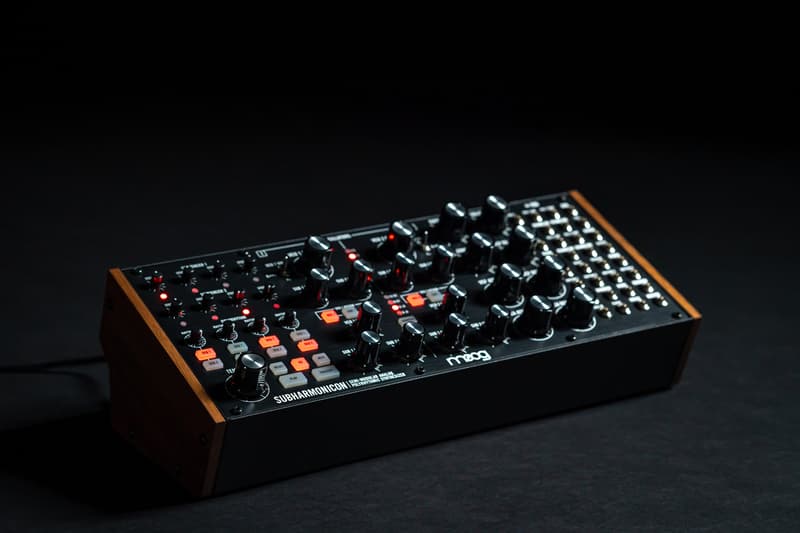 3 of 3
Moog has revealed its latest piece of production gear, a semi-modular analog polyrhythmic synthesizer dubbed the Subharmonicon. The reveal follows Moog Music's announcement alongside Korg that it would be releasing free synth apps for those spending time at home.
The latest addition to Moog's ever-expanding lineup of award-winning hardware "is a versatile analogy labyrinth of sub harmonically derived synthesis and polyrhythmic patterns, equally suited for losing oneself and simultaneously finding oneself through sound," a press release from the company notes. "This new semi-modular analog synthesizer is designed for the exploration of sequences that unfold and evolve over time, spiraling through six-tone subharmonic chords and organic polyrhythms."
The renowned electronic music instrument manufacturer has also shared a short video titled "Music as Living Matter" to promote the new synth, which was scored by electronic composer and sound designer Suzanne Ciani using the Subharmonicon.
Check out the Subharmonicon above and peep the results of the unit below.
For more related news, Moog recently sat down with Mike Dean for a six-minute video discussing his creative process.