Tory Lanez Launches COVID-19 Response Fund
The Tory Lanez Dream City Fund will help underserved families.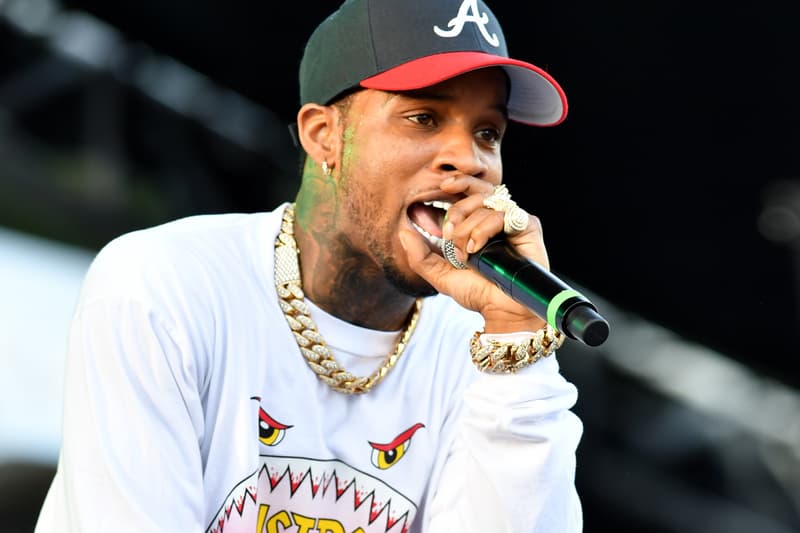 Tory Lanez has been entertaining audiences in the time of self-isolation with his Quarantine Radio show on Instagram Live, and now the musician is utilizing the show's viral popularity with the launch of his COVID-19 response effort, the Tory Lanez Dream City Fund.
Created in collaboration with Lanez and his father's The Dream City Project and Los Angeles-based charity the Dream Center, the Tory Lanez Dream City Fund will raise money to provide meals and diapers for underserved families in and out of Los Angeles. "It's very important for any artist to give back because at some point you were regular, too. At some point, you were a regular person just like everyone else," he told CNN. "I always tell artists people feel exactly how you (felt) when you were in that place."
To kickstart the fund, Lanez pledged to pay for the first 50,000 diapers while Amazon Music has promised to match that amount. The pandemic hits close to home for the artist, as he lost his mother from a rare disease when he was only 11 years old and his 3-year-old son is currently dealing with respiratory issues. "In a world where we all have homes to go to, nobody's talking about what a struggle it is for someone who's homeless right now," he added. "What a struggle it is for a woman with a child with no home right now. What a struggle it is for a woman with a child with respiratory issues. No one is thinking about that."
Elsewhere in music, the state of Missouri is resuming concerts and live events.